How to Unlock Modem & MIFI Router!
Have you recently acquired a network Modem? Or are you planning to get one? Here is a quick and easy guide on how to unlock modem to use any sim using DC Unlocker client software on PC (windows only).
Additionally, we will provide simple steps on how to unlock modem to universal with free Huawei code generator.
Things You Must Know Before Attempting to Unlock a Modem
Some modems, according to my experience so far, cannot be unlocked permanently to be stable. Therefore, when you unlock some of these modem, you'd have to repeat it each time you change the SIM card to another SIM from a different network provider.
While some of the methods given below are very simple and easy to follow. If you do not fully grasp how to unlock a modem, you shouldn't bother engaging in it. You could potentially ruin your modem if these steps are not followed properly.
It is very difficult to unlock a modem after 10 attempts. Hence, it is best try unlock the SIM three times. After third time of generating a new unlock and it doesn't work, you should seek the advice or help of a technician.
Make sure you input the correct IMEI number into the appropriate field. The IMEI number of your modem or MIFI plays an important role during unlock process. Cross examine the IMEI inputted to be sure it's correct.

How to Unlock Modem With DC Unlocker
Here is the process to unlock a modem using DC Unlock client software;
Step 1: Download DC Unlocker Client Software. Visit https://bit.ly/2WJoYbC and extract the zip file. Then install the .exe modem unlock software on your PC.
Step 2: Run the application on your PC.
Step 3: Insert a sim from a different service provider into the modem. Then connect the modem to the computer.
Step 4: Go to back to DC unlocker software. Select the type of modem being used and set model type to choose automatically then click on search.
Step 5: Navigate to the top right hand of the screen and click the unlocking button.
Step 6: Lastly, click on unlock modem to successfully unlock the modem using DC-unlocker client software.
Just in case you use MTN ZTE Fastlink, Airtel ZTE Modem, Etisalat ZTE Modem or some other ZTE modems, this method is definitely going to unlock them.
However, some MTN Huawei modems might need credits to unlock them. So kindly support the developer of this app by purchasing credits to unlock the modem. How to purchase DC Unlocker Credits is stated below.

How to Unlock Huawei E5172 & B5142 Router
Step 1: Change the default SIM to the SIM of another network provider.
Step 2: Plug in the modem to the LAN port of PC.
Step 3: Login to router admin panel. The Username is admin and the Password is admin. For Huawei E5172. For MTN Huawei B5142 router the Username is admin and the Password is LTEcpe.
Step 4: Click on the Internet tab displayed next to Home.
Step 5: Under PIN Management, the SIM Lock Window is available, where you will insert the unlock code. It would be automatically displayed.
Step 6: Insert the correct unlock / NCK code and click OK.

Step 7: If your device doesn't reboot automatically reset it and create the profile according to the new network provider SIM.

Once you are done, you can now enjoy the unlocked MTN Huawei B5142 router or Huawei E5172 Spectranet or Swift router of Nigeria.

How to Unlock Swift 4G LTE, Huawei E303 & E5372 Modem Online
Step 1: Go to https://huaweiunlockcalculator.com/huawei-new-algo
Step 2: Input the IMEI of your Swift modem in the blank field provided. Then click the calculate button. This would generate an unlock code for you.
Step 3: Insert a SIM from another network provider into your Swift modem. Then enter the unlock code you generated earlier.
Step 4: Create a new profile with the APN of the network you want to use. The APN settings of the four major service providers in Nigeria is given below.
Step 5: Enjoy your unlocked Swift modem

How to Purchase Credits From DC Unlocker Client Software
Before buying any credit, you should first know the exact amount of credit needed to unlock your device. For Huawei E5372, it is 7 credits though it varies for different devices. You can check how much credit is needed to unlock your device visit http://www.dc-unlocker.com/buy/user_prices
Step 1: To purchase credits, go to http://www.dc-unlocker.com/buy
Step 2: Select payment method, then fill the form correctly with the amount of credit you need.
Step 3: Hit the Buy Now button on the next page.
Step 4: Log in to your account you wished to use for the payment, make the transaction and when you get redirected to DC Unlocker website, the displayed page shows your chosen username and your given password. Be sure to copy this to a notepad and save right away.

Modem Settings for All Major Networks
They have been many requests from people on most platform about the precise and working way to setup their PC Modem APN and browse seamlessly, so I've decided to compile this brief tutorial for such people.
It is enjoyable when surfing the net with a computer, but a few users find it difficult to configure the browser APN of the network they are using to match that of the SIM card on their modem. So below I have provided the settings for the major network providers in Nigeria which includes MTN, Etisalat, Glo, and Airtel.
MTN APN Settings on PC for Modem
APN: web.gprs.mtnnigeria.com
Username: web (or leave blank)
Password: web (or leave blank)
Access number: *99#
ETISALAT APN Settings on PC for Modem
APN: etisalat
Username: web (or leave blank)
Password: web (or leave blank)
Access number: *99#
GLO APN Settings on PC for Modem
APN: gloflat
Username: web (or leave blank)
Password: web (or leave blank)
Access number: *99#
AIRTEL APN Settings on PC for Modem
APN : internet.ng.airtel.com
Username: web (or leave blank)
Password: web (or leave blank)
Access number: *99# (similar to the settings for BIS on PC )
So there you have them, whenever you have any difficulties configuring your modem on PC, simply come back here and use the provided tutorials above to be able to browse the internet without any issues.


Frequently Asked Questions
Yes. Connect to a phone through WIFI and launch a browser. Then input http://192.168.8.1 into the URL.
 
It will take you to the login page with a space for username and password both is admin. Once you enter the MiFi interface you can make changes as stated in this article.
Huawei and ZTE produce some of the best universal mifi or modem.
Option 1: Sign in with the admin username and password. Click the option for USSD. Then just type in the USSD code of you new network you're using to check balance and hit the send button.

Option 2: Worse case scenario, remove the SIM from the modem and insert it to a phone. Then dial the USSD code to check your data or account balance.
Connect your modem via cable to your laptop and make sure it is recognized by it. Then visit the default homepage of the modem. Input username and password as admin. If it hasn't been changed, you should gain access to your network settings where you would find the last password used.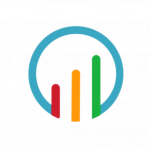 Zerofy Editorial is a team of writers determined to provide evergreen content to millions of readers worldwide.