Airtel is one of the leading telecommunication services provider in Nigeria, with relatively affordable data plans. Currently, it has over 50 million customers in Naija, as a result it is ranked amongst the top 5 service providers.
Airtel operates in several other countries in Africa and Asia. The headquarters is located in New Delhi, India. Airtel offers a variety of products and services to its Nigerian subscribers.
There used to be a 2G subscription, but these days it's mostly 3G and 4G subscriptions for smartphone users. Airtel also has offer data services to its users abroad through roaming services.
When you think of affordable and fast internet services in Nigeria, only Glo network comes close. Airtel provide cheap data subscriptions to its users, and the price the data plans are pocket-friendly.
It is one thing to provide cheap subscription, but can you browse with it? That was the initial response some subscribers had. Although, Glo data plans are slightly cheaper, Airtel is ready to give you a run for your money.
Well, in this article, you will find a comprehensive list of Airtel Data Plans (Bundle), Prices, USSD and Subscription codes.
There would also be an FAQ section for questions you may have on Airtel Night Plan, how to check Airtel data, how to share Airtel data, how to check Airtel bonus and code to borrow data from Airtel.
How Can I Buy Data on Airtel?
That is the question probably running in your mind now. You don't have to worry anymore, since you're already here. We've got you covered on the subscription codes for the Airtel data plans. You can buy data on Airtel via USSD codes provided in the table below.
These data plans can be used on your mobile phones and tablets – Android and iOS; on your personal computers and desktops. Airtel data can also be utilized on your smart TV and universal MiFi.


LIST OF AIRTEL DATA PLANS
Price
Data
Validity
Period
USSD Code
₦50
25MB
1 Day
*141*50#
₦100
75MB
1 Day
*141*100#
₦200
200MB
2 Days
*141*200#
₦300
1GB
1 Day
*141*354#
₦300
350MB
7 Days
*141*300#
₦500
1GB
7 Days
*141*502#
₦500
750MB
14 Days
*141*500#
₦1,000
1.5GB
30 Days
*141*1000#
₦1,200
2GB
30 Days
*141*1200#
₦1,500
3GB
30 Days
*141*1500#
₦1,500
6GB
7 Days
*141*1504#
₦2,000
4.5GB
30 Days
*141*2000#
₦2,500
6GB
30 Days
*141*2500#
₦3,000
8GB
30 Days
*141*3000#
₦4,000
11GB
30 Days
*141*4000#

AIRTEL DATA BALANCE
There are several ways to check data balance on Airtel. For Airtel Data Plan data balance, you can dial *141*11*0# or *141*712*0# or *223# to get information on your data plan and remaining data balance.
While for Airtel BIS (Blackberry): You can simply SMS "STATUS" to 440 or dial *123*9# to get information on your data plan and remaining data balance.

AIRTEL DATA SHARE
Airtel Data Share is quite different from that of Glo network. Please note that you cannot use a data subscription on two different Airtel lines.
However, you can either connect the other line via Hotspot or perform data me 2 u. To transfer data kindly dial *141#, and select the share data option, then select Data me2u option and follow subsequent options to complete the transfer.
In order to use Airtel data share, you are required to first change your PIN. The default PIN is 1234, so you can decide to use any four digit number.
However, only regular data bundles, Android bundles and Mega packs can be transferred. Data bonuses cannot be shared nor transferred.
There is a maximum data cap in a day and it is 200MB. Nevertheless, data can only be transferred twice in a day. Even so, you won't be able to transfer less than 3MB of your data.
To use Airtel data share (Me 2 U), dial *141*6*3# [USSD Code]

AIRTEL MIDNIGHT PLAN
In order to enjoy the Airtel Night plan, you need to migrate to Airtel Smart Trybe. It seems to be an exclusive plan to only Trybe subscribers. It's like a plan for night walkers, so when you join you become a member of the Trybe. Nah, I'm just kidding.
Airtel midnight data plan takes priority over your main data between 12am to 5am, even if you have an active night plan while on Smart Trybe 2.0.
SmartTrybe is a relatively cheap night plan by Airtel which offers competitive rates on both calls to all networks and data to surf the internet at night. To Migrate to Airtel Smart Trybe,dial *312#. In other words, *312# is Airtel's Night browsing code.

Frequently Asked Questions
Airtel Family and Friends Plan is no longer available for new phone numbers. It can be accessed on Smart Connect 2.0 and Airtel One Sim tariff.

Simply dial *121# and follow the prompt to subscribe to Airtel Family and Friends. The code to add, delete or view contacts added is tariff plan dependent.
 
Smart Connect 2.0 was the previous default Plan on the network, and there is no code to migrate to the plan. The current default plan is Smart Connect 6.0 which doesn't support Family and Friends.
Airtel router plan is for only the network's router. To subscribe for Airtel router plan, dial *370# on the alternate Airtel line and follow the prompts to register, activate data and check data balance on your Router number.

Airtel 4G Mifi can be purchased at any Airtel shop and it costs ₦10,000, while Airtel router costs ₦20,000.
 
Airtel router plan can also be purchased from selfcare.ng.airtel.com. The Router data bundle ranges from ₦5,000 to ₦20,000.
You may be wondering how to subscribe to Airtel Smart connect, simply send SMART to 311 to migrate to Smart connect 6.0.

Note that on this plan, you would enjoy 26k/sec to all networks within Nigeria. Also, on this plan you may enjoy 700% bonus on all recharge of ₦100 to ₦1,000. The bonus offer is for local calls and data.
 
First migration within 30 days is free, while subsequent migrations within 30 days attract N100 fee.
You can check your Airtel number by dialling *121*3*4# and follow the prompt. Or simply dial *121#, reply with 3, then dial 4. You phone number would be displayed on your phone screen. You can decide to screenshot, or copy to a notebook.
 
You may be wondering the code to know your Airtel number. Here is another way you can know your Airtel number. Dial *121# on your phone and Select "Manage my Account" on the prompt. Select the fourth option to see your Airtel phone number.
To check your data balance on Airtel, you simply have to dial a USSD code. After dialling the code, the network would then show your remaining data bundle balance.

You can do this easily by dialing *140#, it would show your remaining data balance, and bonuses in an SMS that would be sent to you. For Android users, you can also dial *223# to check data balance. You can use both codes to check 3G and 4G data balance on Airtel.
To check bonus on Airtel, simply dial *123*1#. A prompt would appear showing airtime and data bonus, if any.
Airtel reduced the amount of GB allocated to the ₦1000 plan from 3gb to 1.5gb. If you want to activate the ₦1,000 plan, simply recharge your line with ₦1,000 (1000 Naira), then dial *431#.
You can enjoy the Smart Trybe tariff plan that gives Airtel users 1GB data for ₦500, which is valid for 7 days.

To enjoy the ₦500 plan, you must be subscribed to Smart Trybe, you can activate the data bundle by dialing *312# and selecting the 500 for 1 GB option. It is still one of Airtel's cheapest data plans till date.
Airtel offers a service that can borrow you data depending on your previous purchases on the network. There are times where you may have exhausted your data balance, and do not have any medium to recharge your line and you need to come online urgently.

That's when Airtel borrow data service comes in. It is known as Airtel Extra Credit. You can also borrow airtime from the platform.

The USSD code to borrow data from Airtel is *500*3#.
Like every other network, you can transfer data on Airtel. Although it isn't free, the charges are not on the high side.

Here is how you can transfer the data: For 60MB, dial *141*712*4* recipient number #(e.g., *141*712*4*08123456789#). Alternatively, you can dial *141*1# and then follow prompt to transfer data on Airtel.
You may want to check the if you are using your phone's optimal speed. If your phone is in 2G, you can check if 3G is available.

While if it supports 4G, you should select that option. There is a good chance Airtel 4G is supported in your area, because Airtel has the largest 4G coverage in Nigeria. Airtel is usually fast, but like most Nigerian networks it experiences setbacks every once a while.

You may need to restart your phone if the network problem persists. The above solution applies to smart phones, and modem devices.
The bonus has been discontinued, but there are several other bonuses on the Airtel network. The 4GB bonus data was given to new 4G sims, and to customers that upgrades their sims from 3G to 4G.

Currently, there is a bonus data given to new sims when they subscribe in the airtel network.
If you are an Airtel prepaid subscriber then the bonus is available to you. On Airtel 6x, you will get 6 times the original value of your airtime, whenever you recharge using the USSD code *555*PIN#. You can use the bonus airtime to call, send text messages or even browse. There is also a similar bonus on Smart Connect 6.0.
In order to upgrade to Airtel 4G, you would have to visit nearest Airtel office in your neighbourhood. There used to be a data bonus when you upgrade your sim. Just visit their office to find out if it still exist.
Yeah, I agree with you. Sometimes Airtel network is so slow, like it is in a snail race with Glo Nigeria. But most times, Airtel network is really fast. It may be the network coverage in your area.

Some networks have better coverage in different communities. If problem persists, it would be best you contact a customer care rep or you make have to do the next best thing.
If you'd love to browse at night and do some downloading, Airtel have a night plan for you. It is available for everyone on the Smart Trybe Tariff.

First, you have to migrate to Airtel Smart Trybe, if you want to enjoy the night plan. The data is quite cheap, you get 250MB for ₦25 valid from 12am to 5am, and you can get up to 1gb data for just ₦100 during the midnight.

To migrate to Smart Trybe dial *312#. That's the only way to subscribe to Airtel's midnight plan.
For some days now, Airtel network reads "BeSafe Airtel" as a result of their awareness campaign for the novel coronavirus. This is not a data plan. To stay safe you have to wash your hands regularly, and avoid touching your face.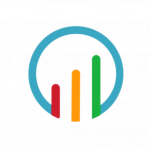 Zerofy Editorial is a team of writers determined to provide evergreen content to millions of readers worldwide.