How to Pass WAEC in One Sitting (2021)
This is a topic in the minds of many students in West Africa. Many years ago, I faced similar pressure. When you read about a just concluded WAEC exam, you hear of the high rates of failure. And that ends up painting the exam as something dreadful in the eyes of students.
For that reason, we're excited to share with you today some helpful tips. These are methods we tested many years back, and interestingly it is still working for many. However, we see quite a number of misleading information on this topic. We thereby advice that you do not pay anyone for such information.
Some fraudsters would promise to send you WAEC questions and answers beforehand, but that is done to rob you of some money. It is usually guess work from perusing a bulk of past questions. We want you to succeed, so you have to shun them.
Preview;

The Underlying Problem
Furthermore, it is common knowledge that a vast amount of students have problem with some compulsory subjects in the WAEC exam.
For example, in the just concluded WAEC exam, it was published that about half of the students failed Mathematics and English language. Sadly, those are core subjects that are required to get into a university.
In this article, we will tell you all you need to know about WAEC as an examination body. And also reveal some tips or "secrets" for preparing and passing the WAEC examinations in a single sitting. If you intend to write the WAEC 2021/2022 examination, then you will definitely find this article very helpful.
We have also included some points from friends in the educational sector, lecturers and experienced teachers. If you read carefully, you will benefit greatly. Another aspect that will we consider is the nature of WAEC questions. That is an aspect that has confused some candidates.
At the end of the day, you will also learn a thing or two about comprehension and writing.
Are you looking for secrets tips to pass WAEC exam in flying colours? Do you find it difficult to read and prepare for exams? Do you want straight A's in your WAEC exams?
Then, you have come to the right place. If you think your questions are not covered, you can leave a comment. This is the most comprehensive guide on passing WAEC that you would find on the Internet. We have meticulously covered everything that you need to know.

What Is WAEC?
WAEC is an acronym that stands for West African Examination Council. As the name implies, it is an examining body for the English speaking part of West Africa. The objective of this body is to provide a qualitative and reliable educational assessment in its region.
At the end of the exams, it awards certificates to its candidates. It is worth noting that this certificate is recognised by examining authorities abroad. So, if you intend to travel abroad for a degree program, you can use your WAEC certificate.

History of WAEC
In the year 1952, the examination body, WAEC was formed with the responsibility of conducting West African Senior School Certificate Examination (WASSCE). In Nigeria, the examination result is also used for JAMB enrollment.
WAEC operates in five West African countries, namely; Gambia, Ghana, Liberia, Nigeria and Sierra Leone.
WAEC was established after a meeting that was organized by the University of Cambridge Local Examinations Syndicate, University of London School Examinations Matriculation Council and the West African Departments of Education. These three bodies came together to create what we now know as WAEC.
The meeting was held in 1948, and the purpose was to evaluate the educational standards and progress in West Africa.
At the close of the meeting, a consensus was reached. A spy, Dr. George Barker Jeffery, was sent to West Africa. When he returned from his sojourn in Africa, he recommended the establishment of WAEC. There was a need for an examination body that would be recognised internationally.
George's requests was then reviewed by the examination bodies and thus proceeded to do as he recommended. But then, they needed the support from the those countries in West Africa. So they made efforts to reach the governments, and it was successful. WAEC was formed as a result.
It was until 1952 that WAEC was recognized as an international examination body. At that point in time it was full-blown.

How to Pass WAEC
Here are some suggestions that will help in your preparation for the WAEC examination:
We will now be considering each of those points listed above. These are evergreen points that have helped many to have an all A's WAEC result. I like to refer to these points as my working tips to pass WAEC exam.
If you want to pass WAEC in one sitting, then you should read the next part religiously. A comprehensive explanation has been given in order for you to easily understand the concepts of each point.

1. Early Preparation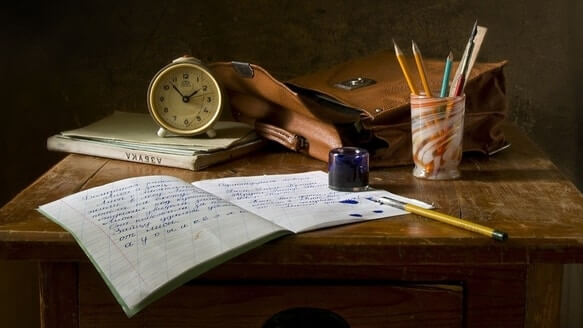 When should you start preparing for your WAEC exams? You need to start preparations as early as possible.
The mistake most students make is that they start to prepare when they hear that WAEC has released its examination timetable. But at that point you are already on the clock. Unlike JAMB, you'd be tested on seven or more subjects.

The Dangers of Late Preparation
Covering all recommended areas within weeks or days before the exam would be a miracle. And even if you did, you might suffer from brain fatigue due to the surge of information you're forcing into your brain at such short notice
In other words, you might not remember what you've read when the time comes to answer the questions presented. Therefore, you NEED to start preparations even before you register for the exam.

How to Prepare for WAEC (While in School)
Now let me reveal the formula we tell our students. A formula that has helped many students to pass WAEC exam across the country. This formula is based on the assumption that you've been an average student all through JSS 1 to 3. Our definition of average is that you have had an average score of 60% across all subjects in your junior school.
Upon getting to senior school, you have maintained that level of academic excellence. Then the best time to start preparing for WAEC would be during the vacation period between the last term of SS2 and the first term of SS3. That is roughly 6 to 8 months before the WAEC examinations. Then four weeks to the exam you start revising.
In contrast, if you have been a student with an average grade of 40% to 50%, and upon getting to SS1 there's not much improvement. There's no need to panic. You should start preparing for WAEC during the vacation period between the last term of SS1 and the first term of SS2. That's about 20 months before WAEC. Then start revision 2 months before the exam.
By adhering to this formula, you'll pass WAEC in flying colours.

Is It Too Late to Prepare for WAEC?
Nevertheless, it is never too late to start preparations for your WAEC. Some tutors might advice you to start 6 months before the exams, or 3 months before the exam, and so forth. Well, it is never too late and never too early.
The entire time you spent in secondary school is to learn and get your WAEC certificate. It is called your secondary school leaving certification for a reason. So, it wouldn't be a bad idea to have WAEC on your mind right from the onset.
If your exams are just few weeks away, you can still do much meaningful work – if you spend a good amount of time on your books daily. We have read interesting experiences of people that understood the urgency of the exams late yet still did very well.
Pick those books up! Oh, is that dust I see? Well, you can still cover as much topics. You have to read relentlessly. Like a footballer preparing for a match, you have to train regularly. When it comes to writing an exam, it is never too late because every minute spent reading matters.

2. Use WAEC Syllabus
Usually, not every topic in a recommended text book is required when preparing for the WAEC examination. In order to determine a required topic, you need the WAEC syllabus. This is one book I held closely while studying during my years in secondary school.
To use the WAEC syllabus is very easy. You need to take some time to check topics that are listed and mark them out on your text book. It one way to prepare extensively for WAEC. You should know by now that it isn't by reading the entire books, but reading what is required that would amount to your success.
That way, unnecessary time would not be spent on topics that you will not be assessed on. As a diligent student, you should prepare like a soldier that is going for war. He would obey every instruction from his superiors. In this case, WAEC is your superior, and the syllabus is the instruction.
Do not blow the air, learn to target your blows by using the WAEC syllabus. Then, you can be fully prepared for the exam. And not guessing which topics to read.

3. Read Recommended Books & Study Past Questions
It is important that you have the WAEC recommended materials. This includes the recommended textbooks, novels, past question, etc. You need to read these materials because it is from them that questions will be asked. When reading recommended texts, give attention to every detail.
Reading recommended textbooks is far better than reading just any textbook on the subject. If the recommended English textbook for WAEC is Concise English, you have no business reading the English Project textbook. It is best you stick closely to what is recommended. Unless, you are already done with the ones the exam body recommends.
If you feel that a recommended text book is boring and as a result you would prefer to read another book, we'd suggest you think twice. WAEC is not about which book is interesting and which isn't, the focus is on the knowledge. Before a textbook is recommended by WAEC, you should know that it has been endorsed by experienced educators and professors in that field.

Study Past Questions
Also, the use of past questions cannot be overemphasized. You need a compilation of past questions for every subject that you will be writing. This is because it helps you understand the examiner – the exam structure.
It also helps you understand the time you should spend on a question. If you want to pass WAEC, you really need past questions. It provides an avenue for you to test yourself under exams conditions.
In some occasions, some questions are even repeated. If you carefully study a good number of years in a past question booklet, you would notice repetitions.
You can easily get past questions compilation from online, or you can buy from bookshops in your neighbourhood. So you cannot say that because you don't have money, that is why you don't have a past question.
You can download WAEC past questions from the Internet. The more past questions you've read, the more possible questions you've come across. But please, do not depend solely on past question and answers.
Sadly, some of the answers in the commonly sold past questions are wrong. It is best to study them with friends to ascertain the wrong answers. Do not neglect recommended materials as well.

4. Create a Reading Timetable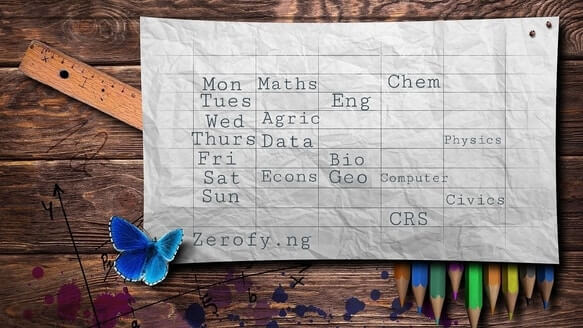 A question that may cross your mind – should I prepare a reading time table for my WAEC exam? If you are thinking about a timetable, then you are on the right path.
The next step is to create one. You should create a timetable that includes all the subjects that you would write in the WAEC examination. That way you will be able to cover more areas before your exams. A reading timetable also help you to manage your time better. So you won't give undue attention to one subject over another.
Failing to create a timetable is a time bomb in itself. It could explode later on. Even when there is a timetable, following it is another challenge. It is pertinent to stick to it. It may not be so easy, but you have to follow the timetable religiously.
Instead of giving more attention to one subject due to bias or attachment, you should give more time to core subjects. Depending on the class you are on – art, science and social science – these have different core subjects with Mathematics and English held constant.
If you do not pass the five core subject, it would be difficult to get into your preferred course of study.
For example, an engineering student would consider such core subject as Maths, English, Chemistry, Physics and any other science subject. While a student interested in studying law, would consider English, Mathematics, Government, Literature and CRS/IRS.
When you give attention to core subjects, then you are effectively working towards a life in university.

5. Enroll for Mock Examination
If you are still in secondary, a mock exam is usually done some months before the WAEC exams. In order to come out with flying colours, it is recommended that you do not take a mock WAEC examination for granted.
The mock exam puts you in WAEC examinations condition, and that is just what you need. It would help reduce any fears that you have, in preparation for the real deal. Hence, the mock examination is important, try not to miss it.
It is best to write a mock examination in a school, but assuming you are already out of school, then you can write one in a lecture house. You can also set routine mock examinations for yourself by using the past question booklet.
First, you select the year that you would want to attempt. Then, answer questions from that particular year. When you have attempted all questions, you can proceed to check the answers at the end of the booklet. Please note that some answers may be wrong.
Sadly, some candidates underrate the importance of mock exams as well as the use of past questions. It is actually a good way to spend your time. It works. A tested and trusted method in passing WAEC examinations. If you want to pass WAEC in one sitting, then do not neglect this.

6. Reject Misguided Opinions
You may have heard comment like; "WAEC English is too hard" "Chemistry is impossible to pass." Those are just but a few of the commonly misguided opinions. They are usually propagated by those that have failed these subjects.
Some people tend to use their bad experiences and words to discourage others that are about to write WAEC exams. This is not a time to listen to anyone that is not helping you have the right mind towards the exam.
It is not surprising that such discouragement have led mass failure and a high rate of malpractice reported. You do not need to allow the negativity of others get to you. It should inspire you to study more.
Whenever someone is trying to discourage you, if you are uncomfortable you can simply leave the environment. Or politely tell the person that you have a different viewpoint. This is not the time to give in to fear.
Truth be told, there's hardly a way to totally eliminate the fear. That is why the phrase "exam fever" exist. But, you can feel confident if you have prepared well already. Optimism with some sprinkles of steadfastness will help on the long run.

7. Be Focused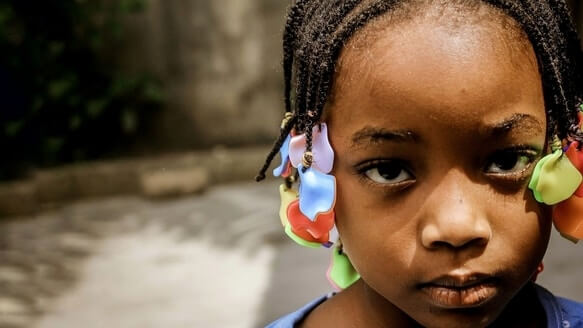 You have to be determined to pass the examination. You need that will spirit, as it would help in overcoming any challenges that you encounter. Have you ever seen a successful athlete that wasn't determined to reach the finish line?
In human psychology, a successful outcome is usually linked with the level of determination to succeed. You can hardly be successful if you do not show determination by putting in the efforts that is required. You may have had let backs in the past, but that shouldn't define you.
If this were to be a church, I would say you should put your hand on your chest and say "I want to pass my WAEC exam." But we are not in church, and I am not a pastor. However, I believe you have to tell yourself what you want.
I know you would love to pass your WAEC exams in one sitting, and we want that as well. I have friends that wrote the exams several times before they eventually passed it, and it's never a good experience. It could even affect a person psychologically.
The idea of passing WAEC in one sitting may sound like a fairy tale to some, but is it? No, it is actually very possible. There are so many persons that have passed WAEC in a single sitting. It involves your time, your determination and putting in hard work as well. And you can do it.
Yeah, I would not lie to you. You have to put in your best. When you are reading, remind yourself why you are doing so. You may see some friends in your age group playing, watching movies and so on. But, you have to prioritise your affairs. Hard work pays. Be consistent.

8. Cultivate Inner Peace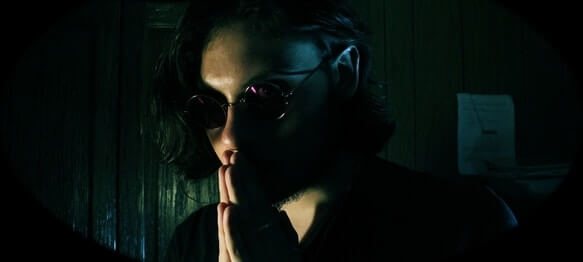 If you are a Christian, you would need to pray and request that God gives you the ability to remember what you have read. As a Muslim, you should take to Allah. However, if you are a traditional worshipper, then you know who to turn to. If you are an atheist, then you need to practice meditation.
Irrespective of your beliefs, you need inner peace for you to pass your WAEC exams. And prepare for any challenge that may come your way. This is the time to do whatever you believe in. Unforeseen circumstances could befall us all, that shouldn't be an excuse.
I remember during my secondary school days, one of the most brilliant students in my class felt ill during the WAEC exams. And that affected her results. There were others that were not even able to complete the exams.
You can pass your WAEC exam in one sitting if you have inner peace while preparing for the exams.

9. Shun Examination Malpractice
As earlier mentioned, there are websites that would claim to send you WAEC questions and answers. But it is just a sham. I would like to share with you why it is impossible to get a WAEC question before the time.
In order to get WAEC questions to a center, a supervisor goes to the ministry to pick up the questions. When the examiner gets to the center, he/she would have to show the school's authority that the questions are still sealed. And questions aren't made available till the day of the exam.
Some teachers also encourage examination malpractice with the aim of making money from students. However, results have shown that the best students in WAEC at the end of the exams are usually the ones that didn't engage in any form of malpractice.
Examination malpractice is no solution for passing WAEC. In the real sense, it could be a distraction. Time that you could have spend reading could be wasted on planning to get someone to aid you. And also, in the hall you would waste your time waiting to get answers from someone else.
If you are among the school of thought that believe it is impossible to pass WAEC without malpractice, then you are so wrong. I wrote my WAEC exams without any form of malpractice, and I know many others that didn't partake as well. Reliance on malpractice is actually why some fail the exams.
Lets say you actually engage in malpractice and you are caught, have you thought about the punishments? It is not worth it. I've seen students and teachers get punished as a result of their engagement. It can also jeopardise your dreams to study in the university.
I would suggest you avoid any form of malpractice. Rely on your preparation as that's the way you can go far. Read before the exam. Ignore calls to join others in malpractice.

10. Join WAEC Groups
There are several groups you can join while preparing for your WAEC exams. There's usually a thread created for that purpose every year on Nairaland. Also, if you have social media accounts, there are WAEC groups on WhatsApp and Facebook.
On Facebook, I have come across so many WAEC groups that the aim is for everyone to pass the WAEC exam. And some have been in existence for decades, even when I wrote my exams.
You can learn a lot from such educational groups. However, we would not recommend any WAEC group that require you to pay a certain amount of money. Knowledge on the Internet is free, that's if it is not a course on Udemy or Coursera.
One of the benefits of joining a good WAEC group is that you will be getting the latest updates on the exam. So if you are comfortable talking with strangers on the Internet, you can try joining a WAEC group.
Always remind yourself why you're in the group. If you let anything or anyone in the group distract you, the price would be costly. Remember your future is in your hands.

11. Avoid Common Mistakes
Lets now give attention to some common mistakes people make as regards to writing and passing WAEC. It has been observed that some failure in WAEC is as a result of mistakes that candidates make while they are writing the exam. The question booklet usually comes with instructions. Sadly, some candidates refuse to read this.
The WAEC examination is made to test your knowledge and also see how you can follow basic instructions. You have to read, understand and strictly follow any instructions in the examination hall.
If read prepare very well for WAEC, and during your exam you do not follow the instructions closely, you may be penalised with some deductions in marks. These mistakes are commonly overlooked, but it could deprive you of reaching your full potential.
From my experience as a student and tutor, here are some mistakes that are made during the WAEC exam:
Candidate's failure to write name in block (capital) letters.
Writing a wrong seat number in answer booklet or script.

Or a wrong center number in an answer booklet.

Writing in areas used for marking, such as across the margin lines.
Placing an answer meant for one question in another question.
These are just but a few of the common mistakes that candidates make while they sit for the exam. If attention is given to avoid mistakes, then you would have reduced your possibility of failure. The goal is to write the WAEC exams without making any mistakes.
Learning the structure of the exam by studying past questions can also help to avoid mistakes during the exam. That way you are already familiar with what to do while you are in the exam hall. Also, note that when your work is neat and you followed instructions well, you can be awarded bonus marks.

BONUS!
12. Arrive Early to Examination Hall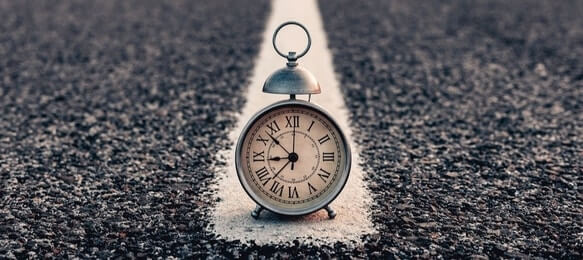 You need to do your best to arrive early to an examination hall, coming late is a no-no. There's usually much tension when you are late and you try to finish the exam before the stipulated time. And also, you might be scared of not doing so because of the tension.
When you are in a rush to finish the exam as a result of coming late, you would end up leaving out relevant information in your answers. And your work would not be so organised. That's not good. You would lose marks for it.
Consequently, if you arrive too late to an examination hall it is assumed you have seen the questions already, and you would not be admitted into the center. When you get early to an examination, you would have some time for some revisions before the exam.

Final Note
You can pass WAEC in one sitting if you carefully do as outlined in this article. If you put in much efforts, then you can come out with excellent grades. Getting all A's is not impossible with dedication, hard work, developing a reading timetable and having inner peace.
We would recommend you go through each points in this article over and over again, to fully comprehend them. We would love to see you many months from now with an excellent WAEC result. In order to easily visit this page, you bookmark it in your browser.
Practice makes perfect, they say. Practice, practice and practice. It is never too late to start preparing for you WAEC exams. Do not be discouraged. Shun anyone making you feel otherwise. Ignore anyone preaching malpractice.
In this article, we have covered some of the reasons why people fail WAEC exams. Also, the common mistakes that people make while writing the exams were also considered. You have to be assiduous in the pursuit of learning.
Since you have read this article, we would say you now know the secrets to passing WAEC in one sitting.
Sharing is caring, you can share the article with your friends and loved ones. If you have any problems we would love to assist you in your journey. You can leave your feedbacks as comments.

Frequently Asked Questions
What is the structure of WAEC questions?
WAEC question booklets are divided into two sections; Section A (Objective) and Section B (Theory). Section A is the part where you find questions with options to chose from. So much time is not be spent in this section.

On other hand, in Section B you would have to write out your answers to the questions. It is known as the theoretical part of the exam. You should provide details on how you arrive at you answers in this section. For calculations, you need to show workings.
What is the required grade in WAEC for admission into any university?
Candidates are required to to have the credit grade in core subjects I order to get admission into a university. The core subjects are those closely related to the field of study. Maths and English language falls into this core category.

It is important to get a credit in Maths and English language. That is from A1 to C6. Below C6 is not accepted by universities for core subjects. This applies to the other three core subjects depending on your intended course of study.
What is the recommended number of subjects to be taken by candidates in WAEC exam?
Depending on your secondary school, you can either decide to take 8 or 9 subjects in the WAEC exam. If the option is given to you, we recommend that you register for 9 subjects. It increases your chances of getting alternative courses.

However, please note that there are only 5 core subjects that are required to get into a university. Your core subjects in WAEC will determine the subjects you would enroll in JAMB.
Will WAEC punish students that engage in examination malpractice?
Yes, WAEC has severe punishments and penalties for all those that engage in examination malpractice. They do this to show that they do not support examination malpractice. Also, in order to be recognised around the world.

According to WAEC regulations, when a student is caught cheating, the examination will be forfeited. If gross cheating is detected, the entire center will have its results cancelled.

In some occasion, schools have even lost the ability to host WAEC examinations. Hence, you see why examination malpractice is frowned at.