Do you want to invest in the real estate sector without worrying about duplicitous tenants? Then the Real Estate Investment Trusts is your best option.
The Real Estate Investment Trusts, also known as REITs, are companies that invest in real estate and allocate income to shareholders.
They pool capital from several investors, and then generate returns by acquiring high-yielding properties, and by giving out mortgage loans. The assets in their portfolios are managed by professionals to ensure investors receive optimal returns.
I know an average Nigerian investor would not be familiar with this kind of investment. That notwithstanding, we'd be looking at the types of REITs and the availability in Nigeria.
Real Estate Investment Trusts in Africa
Some experts have predicted that the real estate sector in Africa would be very juicy with the profitability of REITs.
There are about about 38 REITs in Africa; 33 in South Africa, 3 in Nigeria, 1 in Ghana and 1 in Kenya. That makes Nigeria the second largest Real Estate investment trust market in Africa, yet there is still room for more REITs.
Many may feel that the real estate is not for them, perhaps because of wrong investments they made in the past or unavailability of "huge" funds. Well, that may not be your case, but know this: you don't have to be very rich to invest in REITs.
The Securities and Exchange Commission (SEC) of Nigeria regulates Real Estate Investment Trusts (REITs). They have guidelines that ensures the security of the funds invested in REITs.
Why You Should Consider it
If the concept of FGN bonds and Treasury bills interest you, then what you are about to read may interest you as well. The dividends from REITs are not subjected to withholding tax deduction.
This is because this type of investment are asset-backed securities, hence are categorized as tax-exempt income. The tax waiver was issued by the Debt Management Office in 2010.
Real Estate Investment Trusts are traded on the Nigeria Stock Exchange, just as you would with shares. So, you need a stockbroker that would help buy and sell your REITs.
Investing in REITs is a bit different from owning properties because it doesn't tie your money down. You can trade your REITs when you need to, which makes the investment liquid to an extent.
When you invest in a Real Estate Investment Trusts, you become a shareholder. As a shareholder, you'd earn a fraction of the income from the real estate investment.
And as I mentioned earlier, you don't need to have huge funds as you would when building properties before you can invest. That is because there is no minimum investment, it just depends on the stockbroker.
Fluctuations in the stock market doesn't affect your investment in REITs. This is because it is backed by real assets. No matter how the shares perform, dividend would surely be paid. Now that's what I like! Steady income!
Unfortunately, Nigeria is yet to fully utilise REITs as it is done in other parts of the world.
Types of REITs
There are two types of REITs: Equity REITs (eREITS) and Mortgage REITs (mREITs).
Equity REITs are companies that own high-yielding commercial properties. These properties include residential buildings, shopping centres, office buildings, park garages, relaxation centres and resorts.
Spaces in the buildings are leased out for rents. After carefully calculating the operational costs of the buildings, the income received is paid out to investors as dividend.
Additionally, when properties are sold, the capital appreciation from the sales are paid out as dividend. The dividend received from equity REITs is similar to the amounts an individual would have received if they had such properties.
Mortgage REITs are associated with the investment and ownership of property mortgages. They provide finances needed for income-producing real estates by purchasing or originating mortgages. They earn income from the interest on their investments in real estate. Their services create the liquidity that is needed in the real estate sector.
More so, there are hybrid REITs that are a combination of both Equity and Mortgage.
Real Estate Investment Trusts in Nigeria
Here is a list of REITs in Nigeria:
UPDC REIT (Equity REIT)
Union Homes REIT (Mortgage REIT)
Skye Shelter Fund (Mixed REIT)
UPDC REIT, Union Homes REIT, and Skye Shelter Fund have property worth over N30 billion, N12 billion and N2.5 billion respectively.

UPDC REIT
UACN Property Development Company (UPDC) is a Division of UAC Nigeria. It was incorporated as a public limited liability company in the year 1997, and then listed on the Nigerian Stock Exchange.
UPDC REIT have high yield residential, commercial and Industrial properties in Aba, Abuja, Lagos, Port-Harcourt, and other cities around the country. They collect rental income from the tenants in their properties.
In 2018, the company received over N1.5 billion as rent and about N600 million as interest on their investment in money market. The amount invested in money market spreads across Treasury bills, money market funds, commercial papers, FG bonds, State bonds and corporate bonds.
The fund manager of UPDC REIT is FSDH Asset Management. The stockbroker, FSDH securities, is a sister company of the fund manager of UPDC REIT. So you can easily use FSDH securities to buy and sell UPDC REIT shares.
Amongst the properties in their portfolio is a property where the head office of KPMG is located, in Victoria Island, Lagos state. They also have an office complex in Abuja and a big warehouse in Aba. The company is planning to build a hostel at Lagos Business School.
Union Homes REIT
Union Homes is the oldest mortgage REIT in Nigeria. It started in 1994, and since then there's been no turning back. It's fingerprints can be seen in Nigeria's housing sector.
Apart from providing mortgage finance and building estates Union Homes REIT funds estate developers and estate development. They also supports investors in housing schemes even at state government levels. They purchase houses and estates for resale to corporate and private customers within and outside Nigeria.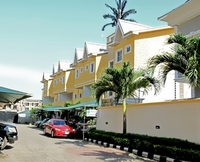 Union Homes REIT has highbrow residential real estates in Abuja, Lagos, Umuahia and Uyo. But are principally involved in urban housing solutions. Their projects include 1,500 housing units at Abuja, and over 700 housing units of various categories located in different estates and parts of Lagos.
In addition, they have more than 300 self-contained bungalows at an estate in Umuahia, and the new sprawling APICO/Shelter Afrique Estate at Uyo.
Skye Shelter Fund REIT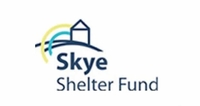 Skye Shelter is a mixed REIT. The properties under its portfolio includes residential apartments, office buildings, shopping malls and warehouses.
It invests majority of its fund in real estate and related investments such as mortgages and real estate backed securities. Currently, Skye Shelter funds a mix of properties rented by private individuals and corporate clients, including 59 housing units.
Final Word
Investing in real estate investment trusts is a good way to tap into the real estate sector. I can't stand the stress of dealing with tenants and the acrobatics involved with collection of rents. By using this medium you can receive rent without technically having tenants.
We actually need more REITs in Nigeria, it'd help with the housing deficit that we are currently experiencing. Don't overpay for the shares by the way, it may hurt later on. And if you are buying a very large amount, best to buy gradually.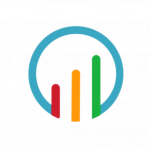 Zerofy Editorial is a team of writers determined to provide evergreen content to millions of readers worldwide.