Makeup Business in Nigeria
Starting a makeup business in Nigeria can be thrilling, yet overwhelming at the same time. That is why we have written a step-by-step walk-through on how to start a makeup business in Nigeria and be successful.
Creating a business that generates significant income requires careful planning, determination, talent, communication skills, and prudent decisions. Nigeria may provide a very large target market for entrepreneurs to render their services.
Even so, there exists the challenge of having several competitors. Since there are already many makeup artists around trying to monetize the existing demand, it may seem difficult for a new MUA to generate any profits from the business.
This raises the questions; How do I become a successful makeup artist in Nigeria? How do I make money as a makeup artist? How do I advertise my makeup business? How do I network as a makeup artist? And how do I get more bookings or clients as a makeup artist?
Well, you're in luck because these questions will be answered exhaustively in this article. Now let's see what makeup business in Nigeria entails, before discussing how to start one.
An Overview of Makeup Business in Nigeria
The makeup business has become a go-to for a lot of young women. It is wrongly assumed that the business doesn't require much technical skills. This has given rise to a lot of half-baked makeup artists and amateurs who have ventured into the business.
Hence, making the cosmetic industry rather saturated with beauticians rendering makeup services to customers. A survey conducted by Zerofy.ng earlier this year revealed that 1 out of every 10 feminine social media accounts on Instagram has the term 'MUA' on their bio.
However, as you continue to read through, you will learn that it is still very possible to penetrate the Nigerian market and make cool cash in this profession, even with the outrageous number of makeup artists in the business.
Why Are There So Many Makeup Artists in Nigeria?
It is no news that the makeup business is very lucrative, especially if you have a good network of customers. As a result, many Nigerians have ventured into the business in a bid to make ends meet.
Furthermore, many newbies do not fully learn the craft or build a network before starting their own makeup business. For there are many young people seeking to gain employment and the cosmetic industry has given them that opportunity.
Another reason is the minimum cost required to start a makeup business in Nigeria. A lot the newbies and amateurs entering the makeup business barely have the financial capacity to afford expensive kits. Some have started the business with ₦15,000.
How Much Does It Cost to Start a Makeup Business in Nigeria?
To start a serious small scale makeup business in Nigeria, you need between ₦50,000 to ₦150,000. This amount covers the cost of elementary makeup accessories.
On the other hand, a medium-scale makeup business would cost between ₦350,000 to ₦1 million. This amount covers the cost of renting a shop, buying professional kits, and other operating costs.
Lastly, starting a makeup business on a large scale would require ₦1.5 million to ₦10 million capital. Creating a large scale makeup business goes beyond makeup alone, and the capital requirement reflects this. You would also be starting a makeup school amongst other things.
Some other costs include rent, interior decor, power supply, equipment, marketing and advertisements, employee cost, cost of beauty products, and business registration.
Note: It is NOT ADVISABLE to start any business on a large scale without first trying it on a small scale. Even after conducting a feasibility study on any business, there is still much to learn about that particular business in practice.
Therefore, embarking on a business on small scale gives you a good amount of practical experience needed to succeed.
Types of Makeup Business in Nigeria
In Nigeria, there are various levels through which one can enter the makeup business. The various types of makeup business are;
Make up clients for events and activities,
Opening a makeup boutique, and
Starting up your own makeup line or company.
Each of these levels has its peculiar risk and cost. For someone starting the makeup business on a small scale, you'd have to choose between making up clients and/or selling beauty products.
This is because starting up a makeup line or company is very capital intensive.
How to Start a Makeup Business in Nigeria (2021)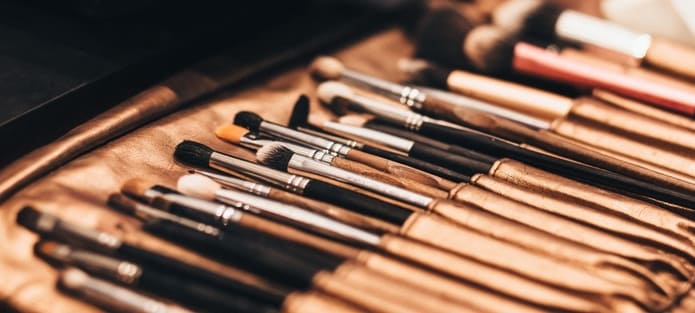 1. Analyse the Market
Another term for analysing the market is "discovering the unknown and querying the known."
To achieve success in the makeup business you need to understand your target audience. Conduct market research to find out the niche market that your makeup business falls into.
Identifying your target market will serve as a guide for your business and would help you later on to choose the right marketing strategies. Do not base any decision you make on mere assumptions. Verify every assumption you have about the makeup business before drawing any conclusions.
Itemize the specific needs of the various demographic group you are targeting. This will help you answer questions such as these:
Who is your target market?
Is it young people or older ones?
What social class are you targeting?
Where can your customers be found?
What kind of beauty products do your potential customers like?
What marketing techniques will be most appealing to your target market?
Understand Your Target Market
Here is an example, say for instance your target market comprises of young brides. You could meet up with the owners of bridal rentals and have an agreement with them.
Of course, most of them might have an MUA already. Even so, you could offer a more favourable deal that could lead to a partnership.
Never have the mentality that all possible opportunities have been taken already. Go out and verify before making any conclusions.
Consequently, photographers need the services of a makeup artist during a photoshoot. Collaborate with photographers as well as videographers, reach out to them and make deals with them. Their niche offers a specific kind of opportunity for MUAs.
If the entertainment industry is your target market, find ways to interact with media houses to partner with them so you could makeup actors and actresses for movie sets.
Moreover, behind every beautiful looking local broadcaster is the work of a good makeup artist. You could also work with TV stations.
Learn From Successful Beauticians in the Makeup Business 
Try to understand what successful makeup artists are doing and how they are doing it. Search for gaps in the market. In other words, things you can do that would set you apart from the competition.
Having analysed the market, now you set goals.
2. Write Down Goals for Your Business
Simply put, goals are expectations or things you hope to accomplish with your makeup business within a given period of time. Irrespective of the scale of a business, goals are pivotal to becoming successful.
It will serve as a guide for every decision you make during the course of the business. It would also help you to stay focused and dedicated to your work. Thus stimulating growth and development.
In view of the foregoing, business goals serve three very essential purposes. First, it would differentiate you from your competitors. Secondly, it would serve are a measurement of success. Thirdly, it would keep you on track.
As an entrepreneur, you may encounter some challenges along the way. As well as some business opportunities that might require you to change your approach to certain matters. Also, people (friends and investors) will always have an opinion about your makeup business.
This might even change your goal in the long run. That is why it is important to set your goals right from the onset, so you would always stay true to yourself.
3. Develop a Business Plan
After analysing the market, you came to understand market needs and expectations. While having the market's needs in retrospect, you set your own goals and objectives.
How, then, do you achieve these goals you've set for yourself? Yeah, you guessed right. You need a plan.
A good business plan is integral for success as a makeup artist. It will help you isolate the peculiarities of your business, evaluate and write down clear cut ways you can achieve your goals.
While setting a goal tells you where you are going to, drafting a business plan shows you how to achieve those goals.
A few essential questions to answer are:
How much does it cost to start a makeup business?
What are the operating expenses for a makeup business?
How do you make money as a makeup artist?
How much should you charge your customers?
How much profit can you make in the makeup business?
How can you make your business more profitable?
What should you name your business?
How Much Does It Cost to Start a Makeup Business?
The start-up cost to open a makeup business in Nigeria depends on the type of makeup business you're starting. If you're going to start your makeup line, which means you wouldn't be using existing makeup in the market, it will cost a fortune to do that.
You would have to plan for development cost, product sampling, market testing, getting the product approved by regulatory bodies, and other costs associated with starting a product line from scratch. And you'd have to plan for several months before finally opening your doors to customers.
However, if you choose to start a makeup business on a small scale, the cost involved wouldn't be too much. But this cost may start to rise if you decide to rent a physical place where customers can patronize you.
Earlier in the article, we discussed the cost of starting a makeup business at different levels. It was revealed that one could start a makeup business for as low as ₦50,000, which covers just the essential makeup accessories needed to start commercial activities.
That said, below is the cost breakdown for a medium-scale makeup business.
Rent a shop or secure a spot in a mall,
Interior decor,
Utility bill,
Beauty products,
Makeup accessories,
Create a logo,
Build a website,
Personnel cost,
Marketing and advertisements, and
Miscellaneous.
The provision for miscellaneous is a smart way to capture costs you didn't initially plan for.
What Are the Operating Expenses for a Makeup Business?
In our experience, the cost of renting a shop and paying employees takes the bulk of your capital. So if you are financially constrained, you're better off having a media presence and a good network, without employing anyone or renting any place.
As your business continues to grow, you may decide to secure a physical location and the services of a few employees.
Other operating expenses are;
Makeup accessories & beauty products inventory,
Market penetration strategies,
Market research,
Travelling and transport, and
Miscellaneous.
How Do You Make Money as a Makeup Artist?
A makeup artist makes money from the sales of beauty products in addition to rendering makeup services to clients.
How Much Should You Charge Your Customers?
Some makeup artists charge clients for as low as ₦2,500 and high-end makeup artists charge customers for as high as ₦50,000 per session, with others charging up to ₦100,000 per session. So it all depends on the individual makeup artist and how much they feel their services are worth.
In business, there is a popular axiom that says there's no price for a quality service. What this means is that you charge customers based on how much you feel they can afford and how much you feel your services are worth.
You should know that you can't just embark on a makeup business and start charging customers exorbitant fees. You need to charge low rates to penetrate the market and grow your network of customers.
When a talented makeup artist initially enters the business, the quality of service they render is usually greater than the prices they charge. But as time goes on, they gradually start increasing their rates.
You could also start selling beauty products alongside your makeup business. If you are working with a small budget, only buy products you're sure the market wants.
How Much Profit Can You Make in the Makeup Business?
Profit margins for the beauty industry vary from 30 percent to 70 percent. An average small scale beautician earns between ₦12,500 to ₦25,000 weekly. While large scale entrepreneurs in this industry earn ₦250,000 to ₦500,000 weekly.
How Can You Make Your Business More Profitable?
Successful beauticians make profits from a host of activities. Some of these activities include:
Render makeup artist services.
Connect with photographers and videographers to work with them in photo and video shoots for birthdays, weddings, parties, magazines, movies, and more.
Implement sales of makeup kits, skincare and beauty products to your target market, having analysed their demands.
Offer basic manicure and pedicure services.
What Should You Name Your Business?
A business name is more than just a label. It's your identity. Choosing a catchy and easy to remember name will serve you customers during the course of running the business.
Zerofy.ng always recommends its clients to choose a business name that properly represents them. We also advise clients to check if the name is available as a web domain. Secure the domain name on time so it doesn't get taken by someone else.
4. Conduct Product Research
In simple terms, the main purpose of product research is to understand the needs of customers and satisfy those needs in the best possible way by providing them with the most satisfactory product.
Interact with potential customers to find out the kind of beauty products they will appreciate the most. Most successful makeup artists sell beauty products alongside the main business.
If your target market is mostly comprised of old people, you could sell anti-aging beauty products and anti-wrinkle serums together with the makeup services you render. On the other hand, if you're going to be dealing with youths, then selling acne removal and face smoothing products would be more practical.
Ensure the products you intend to sell meets the minimum requirements of regulatory bodies in the country.
Get the contact of a reliable wholesaler.
Evaluate the profit margins to ascertain if you can make enough profit from the sales of a particular product
Research How to Make Your Products (If You Want to Make Your Own Product)
There are several online platforms to learn how to make beauty products. Grasp as much information as you can. Learn about the ingredients you need and how to get them. Use the brand's products similar to the one you intend to make as a guide and point of reference.
Study your product so that you'll sound well-informed when pitching your products to potential customers on the market. Thrive to meet health and environmental requirements of NAFDAC and SON during production.
5. Secure a Desirable Location (Optional for Small Scale MUAs)
As a small scale makeup artist, you might not have the capital to finance the rent of a shop and other operational costs. If you do, you could go-ahead to secure a good location where customers can easily find you.
However, if you do not have the finance, you can freelance as a mobile makeup artist in the meantime. You'll have the flexibility of going to meet your customers.
As for medium scale and large scale entrepreneurs in this industry, it is imperial to secure a strategic location for your business. Busy areas tend to be the most suitable place to open a makeup and cosmetics shop.
Endeavour to keep your shop neat at all times, the location of your shop should be close to the main route, with good roads and a conspicuous sign indicating your brand.
6. Register Your Business
It is a statutory requirement to register your business with the Corporate Affairs Commission (CAC) to avoid any legal action or litigation, especially if you have a shop.
Another reason why it's important to register a business is that it gives you legal rights to your brand name.
7. Implement Business Strategy
At this point, you've done your market and product research, set goals and developed a business plan. Now it's time to implement your plans and strategies.
Implementation of strategies includes, but not limited to, marketing mix decisions, brand and product positioning, decisions to reach your target market, and more.
If you're making your own product this is where you implement market testing, by producing small quantities of what you intend to sell to see how the market reacts to it.
Offer discounts to returning customers in order to increase patronage.
8. Promote Your Business
Irrespective of the scale of your business, promotion is paramount to its survival.
Most large scale makeup companies discovered success by attending beauty-related events, such as industry-organised annual conferences and seminars.
Collaborate with photographers, videographers, wedding planners, hairstylists, theatre groups, and other makeup artists. There is a good chance they work with your target market.
Broaden your online presence. Create social media accounts and join hairstylists and beauty groups on WhatsApp. Invite friends and customers to share your work on their timelines and statuses.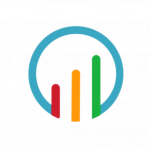 Zerofy Editorial is a team of writers determined to provide evergreen content to millions of readers worldwide.