The cost of building a house in Nigeria is always on the rise. Whether you want to build a 3 bedroom bungalow, a duplex, or a simple boys-quarter apartment, you would find valuable information in the article.
Having an idea of what it takes to build a house would help, especially when it's your first house or you live far away from the country. The desire of every tenant is to own a house someday.
However, the high rate of unfinished houses in the country makes the project appear difficult. Well, that is what happens a person dives into something he or she has little knowledge about.
The truth is owning homes is not as expensive as so many people think. Constructing a house is a big project, and it should be taken as such. It requires time and dedication.
Sadly, people exaggerate the cost of their homes to friends and family members in order to appear "big" in their eyes. As a result, it makes it so scary and expensive, when in reality it isn't.
There are several factors that affect the cost of building a house in Nigeria. We will be giving attention to them in detail. The location you have in mind, plan of the house, price of land, cost of acquiring building materials, etc.
That notwithstanding, you will need the services of professionals to carry out the work.
The Cost of Building a 3-Bedroom Bungalow and Duplex in Nigeria (2021)
Whether you want to build a 3-bedroom bungalow and duplex in Nigeria, the principle is the same. It is important to have the overall cost of the building project in mind. Depending on the part of the country that you live, the prices differ.
In major cities in Nigeria, it would cost tens of millions to build bungalows and duplexes. However, there are a few challenges that you are likely to face. Right from the conception phase to the construction phase, there a few things you should have in mind.
Estimating how much the different phases would cost is usually a worry. Well, worry no more. In the following parts of the article, we would consider the major costs.
Building Plan
The cost of drafting a plan for your intended house is the first thing you should have in mind. You need a quality plan. A common mistake people make it to give a draftsman to design a house plan. Even if he claims to have experience in design, it is best to consult the services of an architect.
It is very important to consult an architect when you need a building plan. A plan of a house is a fundamental part of the house. When there are faults in the plan, it would be obvious after construction. You can save yourself some repair costs when it is done by a professional architect.
The current cost charged by an architect for the design of a 3-bedroom house plan is between ₦40,000 to ₦500,000. While for a duplex the cost of a plan is between ₦70,000 to ₦750,000. The price depends on the experience of the architect, consultation charges, etc.
Note: A building can be demolished by the state government if qualified professionals are not responsible for the design of the house.
Location of Land
Do you have a preferred location where you would love to build a house? Would you prefer a land closer to a major road? Well, those are important factors that affect the cost of a plot of land. If there are important landmarks there are also hikes in prices.
Three things you should consider when choosing a location is the proximity of the house (land) from water supply, electricity, and roads. Out of the three, you only have control over one. Well, you can get pipe-borne water supply, but you don't have much control over electricity and roads.
The best location for a house is where your social class lives. It is best to get a house in a place where you do not appear "too rich" or "too poor." Imagine building a duplex in a community that there are only bungalows. And then, you drive the latest cars. Security would become a big problem.
If you have a good amount of money, it is best to build a house where other rich people live. Then, there will be a lower possibility of kidnapping, theft, etc. Some of those estates even provide an added form of security.
Cost of Land
In some parts of Nigeria, you can get a plot of land for below N100,000, while in other parts you can get a plot of land for above N10,000,000. The disparity across cities in Nigeria makes it difficult to estimate the cost of a plot. There also exists a disparity in the size of a plot.
Generally, a plot of land in Nigeria is 50×100, while in other areas a plot is xxx. Even when you get the same plot of land, the cost differs. For example, you cannot compare the price of a plot in Surelele and the price of that same plot in Lekki, Lagos.
When you want to buy a plot of land, the kind of house you want to build on it matters. For a regular 3-bedroom bungalow, you can simply get a plot of land. While for a duplex, it would be best to get at least 2 plots. Well, if you value space, irrespective of the house, you would need at least 2 plots.
The average cost of getting a plot of land in Nigeria is between ₦500,000 to ₦5,000,000. However, to get the cheapest lands in a place you'd have to go to the outskirts of urban areas. For example, lands on the outskirts of Lagos and Abuja are cheaper than those within the city.
There are important documents that you need when you want to buy a plot of land. These documents aid in ensuring that you are not scammed along the line. The most important document is the Certificate of Occupancy.
Other important documents you need is the Deed of Conveyance, Gazette, and the survey plan of the land. When these documents are handy, then you are sure to have legally procured the land.
Size of the House
As mentioned earlier, the bigger the house, then the bigger the land should be. If you are intending to build a house for a small family, then a simple 3-bedroom apartment would be okay. When the house, you have to understand that there would be a time when your children would all move out.
I have an elderly friend that lives in a mansion in a residential estate. He regrets building a duplex with 7 rooms. Most of his children do not live in the same state anymore. The one that does wants some independence. Hence, why it is important to think about the future when planning a house.
Type of House
The type of house determines the amount you would spend. Before you start building in Nigeria, you should have already made up your mind. It is best to cut your coat according to your size. Better to start a house that you can finish rather than having an unfinished house.
Some individuals like to include a boys quarter to their buildings. Whether you want to build a self-contain, a 2-bedroom apartment, a 3-bedroom apartment, duplex, or blocks of flat in Nigeria, you need to make the decision early.
It is recommended to build all rooms en-suite these days. No one wants to leave a room to use the toilet or bathroom. The number of floors in a house, the type of roof and the size, influence the amount that you will spend. Also, floors too, you wouldn't compare marble floors with concrete floors. The latter is far cheaper. The gate, windows, ceiling, and doors as well.
Land Type
Sadly, people mistakenly buy lands in erosion-prone areas. This is usually when they buy land during the dry seasons. The best time to deter from the topography of a community is during the raining seasons.
In erosion-prone areas, the roads are bad, but that's not all. Imagine you spend half of the cost you would have spent to build a house in just the foundation alone. That is what happens in the riverine area. It is for that reason it is important to survey the entire area before you buy land for house construction.
In riverine areas like Asaba and Port Harcourt, a significant amount of your budget is usually spent on the foundation stage. This is because the areas are waterlogged, so you'd have to invest in quality concrete, reinforcements, and sand. And this would increase the entire cost of the project.
Cost of Building Materials
The cost of building materials is not fixed. Sometimes there is an increase, other times there is a decrease. Hence, you would have to inquire about the price of building materials in your area. There is a disparity in prices across the country.
On a general note, the price of building materials in Nigeria is best estimated using different suppliers. For example, you can visit 3 different shops that sell building materials in your neighbourhood and try to get their "last price." After comparing, you would be able to get an average.
Some of the building materials you need to inquire about are reinforcements (rods), gravel, sharp sand, bag of cement, etc.
One reason why building materials are cheaper in some places is because of availability. For example, in the southern parts of the country, you can easily get sharp sand. However, in the northern parts of Nigeria, it isn't as easy as the South. As a result, sharp sand is more expensive.
For cement other materials, the situation is reversed. It is just like how it is cheaper to get granite in an area where quarrying is being carried out. However, building materials are more expensive in major cities like Lagos, Abuja and Port Harcourt.
Workmanship (Skilled, Semi-skilled and Unskilled Artisans)
In a building project, skilled, semi-skilled, and unskilled artisans are involved. These are the people that would carry the project right from the foundation stage to completion. Example of artisans involved are architects, welders, draftsmen, labourers, carpenters, bricklayers, painters, etc.
Labourers usually work with daily payments. An average labourer charges about ₦2,500 for a full day job. While the bricklayer negotiates his price depending on the number of blocks that are supplied. If the blocks are to be made on your site, then you would have to pay a few similar to that of the labourers.
When the artisans used are experienced, the possibility of errors in the project is reduced. I have been to construction sites where I could easily crush blocks by stepping on them. An experienced bricklayer would use the right cement to sand mix ratio. While a criminal would steal cement and use more sand.
Compared to other parts of the world, it is easier to build a house in Nigeria. In some countries, it is difficult to obtain construction permits for houses. Over here, the government is encouraging the real estate sector as a result of the deficit in housing.
When building a house close to a road in Nigeria, it is advisable to give a reasonable distance from the road. It is no longer news that during the expansion of roads, buildings close to the roads have parts of them demolished. You can avoid that by not building a house too close to a road.
Building a house is cheaper in the north compared to the south. There are also more labourers there as well. However, a majority of the skilled artisans are in the southern region.
Cost of Foundation and Septic Tank
Every building begins with a foundation. The entire structure of the house lies on the foundation. In an area with strong solid soil composition, a shallow foundation could be used. While for a riverine area, a deep foundation is used. Deep foundation is also used in duplexes and tall buildings.
The materials needed for foundation are:
Estimated Cost of Materials for Foundation
| | |
| --- | --- |
| Setting Out with Profiles | ₦11,000 – ₦18,000 |
| Digging and Excavation | ₦7,000 – ₦12,000 |
| Concrete Binding | ₦170,000 – ₦320,000 |
| Foundation Blocks | ₦150,000 – ₦270,000 |
| Filling | ₦25,000 – ₦85,000 |
| Foundation casting and Flooring | ₦85,000 – ₦150,000 |
Cost of Construction to Lintel Level
The cost of construction to lintel level is dependent on several factors. The mineral of blocks required to lintel level takes a major cost. Then, there's also plastering and window fittings.
Due to the devaluation of naira and the current hike in prices of products, it would cost between ₦800,000 to ₦1,400,000 for the construction to reach the lintel level.
Cost of Roofing
It is often said that the cost of roofing a house is equivalent to building g another house. Well, that is a common exaggeration to show how expensive roofing a house is. It must be done. There's no next stage without roofing the house.
The roofing material, the wood used take most of the money. A good roofing material that's like last for years is usually expensive. The most expensive roofing sheet is the step tiles. However, there are fakes in the market. The roofing sheet I would recommend is the aluminum roofing sheet. Zinc is a little outdated.
It would cost between ₦1,200,000 to ₦2,700,000 to a house in Nigeria. The smaller the width house, the roofing sheets and wood required, hence cheaper.
Note that zinc roofing sheets easily corrodes, then it rust and begins to leak.
Cost of Finishing
The finishing stage of a house is the time where aesthetics come in. This is when you convert a house into a home. The finish long includes the wiring costs, fixing of doors and windows, plumbing, plastering, flooring, etc.
Depending on the number of rooms in the house, the cost of finishing can go up. The average cost of finishing is between ₦1,200,000 to ₦5,500,000. There are individuals that spend the most money on finishing to make the apartment look premium.
Final Thoughts
You can build a house in Nigeria. It is not as scary as it appears. It is best to build a house according to your earnings. When you want to build your dream house when you don't have that kind of money, that is when problems arise. Hence, you can start saving early in order to build your desired house.
When you want to build a 3-bedroom apartment, you should know that it is very feasible. You have to do a little study on the area you have in mind, the topography, etc.
Engage professionals, buy durable materials, and get a solid structure. It is also best to keep money aside in case there is an emergency in the construction site.
With about ₦5,000,000 to ₦25,000,000, you can build a 3-bedroom bungalow in Nigeria. The fact is that it could even be lesser in rural areas. Leave your comfort zone and start the construction project.
Frequently Asked Question
In Nigeria, building a 3-bedroom apartment (flat, bungalow) would cost between N5,000,000 to N25,000,000 depending on the part of the country you live in. The estimations are always fluctuating due to the increase in prices of materials. The location of land, type of finishing, and topography are major factors affecting the price.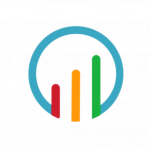 Zerofy Editorial is a team of writers determined to provide evergreen content to millions of readers worldwide.