Overview
The investment opportunity that exists in the Nigerian real estate business makes it one of the most profitable sectors in the country.
Over the past few years, the country's interest rates on most investments have trended downward. This has led resourceful investors to seek options with impressive returns — real estate business being one of them.
Since there aren't so many risk-free investments with returns greater than the inflation rates, the real estate industry is a viable alternative, that is if you care about capital preservation.
We know you love investing, and you'd probably weigh your options carefully. Investment in the real estate sector seems to be the best bet, as it's a tad safer than putting most of your funds in the stock market.
If there's something to learn from the book "Rich Dad, Poor Dad" by Robert Kiyosaki, it definitely should be the importance of investing in real estate. In most parts of the world, there are relating patterns of investment in real estate.
Smart businessmen in the oil sector have been diversifying into real estate for a couple of years now. When you look at the increasing number of filling stations in major roads around the country, you probably see investments in the downstream oil sector.
But investors see beyond that. It's a strategy used to maximize real estate assets. The location of these stations makes them easily marketable.

Investment Opportunity in Real Estate Business
Today, we'd be letting you know that anyone can go into real estate. And you do not need to have money enough to buy a house before you can enjoy the rewards of this sector.
You may also be wondering if you'd have the time and energy required. Well, we sincerely think you would, although it entirely depends on the form of real estate you're delving into.
There are several reasons why people consider investing in real estate. Most times, it's simply to get passive income, to ensure positive cash flow. And it is reliable. Other times, it could be for residential purposes. Everyone wants a happy family life, and that's what you get when you turn a beautiful house into a lovely home.
Currently, we're expecting a boost in the real estate sector. This is a result of the CBN lending policies introduced towards the end of 2019.
Banks are more than ready to give out loans to customers at a much lower rate as compared to before. Very soon, more mortgage plans would start rolling out for customers.

What is Real Estate Business?
Like most businesses, the real estate business is one in which making profits is the primary objective.
Real estate consists of lands and the buildings on it, the air rights above it, alongside the natural resources on and below it. The house you live in, the lofty building down the road, and the farm close to the city outskirts are all under real estate.
The real estate sector can be classified into commercial real estate, industrial real estate, and residential real estate. Money can be made from all three forms of real estate, you just have to know your onions.

Investing in Real Estate Business in Nigeria
We'd be looking at five ways you can make money in the real estate business in Nigeria.
Buying or Building a Rental Property
Flipping Lands and Properties
Renting a Portion of Your Home
Real Estate Investment Trusts (REIT)

Working as an Agent
How to Make Money as a Real Estate Agent in Nigeria
One can engage in this as a full time or a part-time job. When you choose to work as a real estate agent, it's more of a business than an investment. Your job is simply to link buyers with sellers, and you then get a cut for every successful deal.
There are so many real estate agents in Nigeria, so your services have to be of premium quality to retain customers. You have to work on your negotiation skills in order to be able to persuade clients when necessary.
Another way you can act as an agent is by serving as a caretaker of houses. As the caretaker, you'd be in charge of the house. You'd serve as an intermediary between the landlords (owners) and tenants.
When things are faulty or not in place in the house, you are then contacted. So it's reasonable to have a very good relationship with the landlord for smooth transactions.

Buying or Building a Rental Property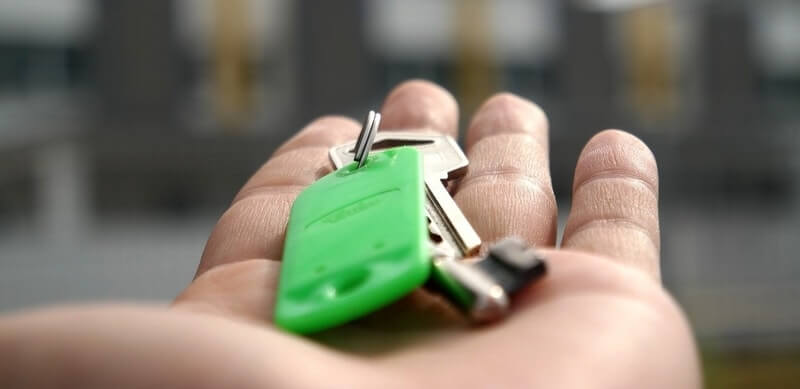 How to Start a Real Estate Business From Scratch
When you find houses for sale in suitable locations, you can buy them in order to earn passively from the investments. After buying the house, you can decide to manage it yourself, or give it to someone else to do the managing.
You have to study the area carefully before you proceed to buy a house. You want to know the kind of individuals that would be able to afford the apartments.
Pricing Model
In some communities, rents are paid monthly, while in others, rents are paid yearly. You have to know the common payment method in a target community since your aim is to attract people in that community to rent apartments.
If you buy a house in an area where people pay high rent, you can earn millions yearly from that house. For example, in highbrow areas in Lagos and Abuja, the rents are millions of naira per year.
Therefore, incorporating the right pricing model is essential to excel in the real estate business in Nigeria.
Information Analysis
You can find a house to buy by contacting real estate agents, or by visiting several websites on the internet. Recently, I was informed that the house opposite where I live is up for sale.
So you can get info from people that live in your preferred neighbourhood, else things would happen right in front of you and you won't know a thing about it. Moreover, you have to verify the info you get, you definitely wouldn't want to fall into the hands of scammers.
Another challenge with buying a building for rent is the initial cost. Before you can buy such a building, you'd need to have a good amount of money at your disposal.
You know it's mostly down payments around the country. So, you have to really do some maths and evaluate if buying the property would be worth it.
A lack of quality information analysis is one reason why people don't succeed in the real estate business in Nigeria. Never be in a hurry to invest, spend appropriate time conducting a feasibility study.
Real Estate Management
Furthermore, it could be a challenge to deal with tenants when managing a real estate business in Nigeria. This is one reason why investors prefer to employ the services of real estate agents or managers.
If you'd be managing the house yourself, you want to take your time to examine prospective tenants and try to find out their sources of income.
When the prospective tenants have steady sources of income, it's difficult to default on payments. We have colleagues who refuse to give houses to individuals with unstable income because a majority are unreliable.
You also don't want to end up renting out your house to a kidnapper. In some states in the country, the government confiscates the building where a kidnap victim was held captive. You have to be cautious when venturing into the real estate business in Nigeria.
If you're good at managing properties and people, then you'd be able to manage the business yourself. If you can't, it's no big deal; the majority of us can't deal with tenants.
You can just employ an agency to manage the properties on your behalf. Although that would attract an additional cost, your sanity is worth protecting regardless.

Flipping Lands and Properties
Lands and property flipping is definitely one of our favourite form of real estate investments. It involves buying lands and properties at a low price and selling at higher prices to make good profits.
Flipping lands and properties is one of the best ways for a real estate investor to make good money in the real estate business. It is usually done in developing metropolis.
We have a guide on how to get the best land and property deals in Nigeria, you'd love it. Truth is, flipping lands and houses is pretty risky, but when you are well informed, you'd make better decisions.
The suggestions in the article mentioned above would prove to be very helpful. Nevertheless, always ensure not to buy an overpriced land or house.
When you are flipping houses, you want to look for houses that wouldn't cost you so much to renovate if you want a quick gain.
People care so much about aesthetics, so just make the house look beautiful and you'd sell easily. Fancy looking houses present mouthwatering deals in real estate business in Nigeria.
Don't be quick to get your hopes high. If you find it easy to sell a house, don't expect it to be that easy each time you try to make a sale.
Also, don't be excessively covetous. We'd advise you to imitate the average Igbo trader, they prefer to sell more at moderate prices than sell less at higher prices. It helps to build a customer base or network, especially when you're relatively new to the business.
Flipping lands and properties is just like flipping domain names online. There's a ready market, you have to be ready to penetrate into it. Also, note that location is everything when it comes to land and property flipping.

Renting a Portion of Your Home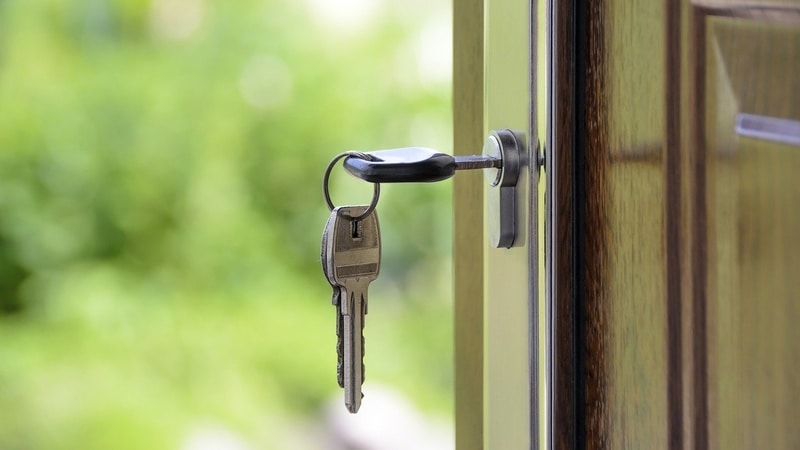 If you would like to test the waters in real estate business in Nigeria, you can simply rent out a part of your home
The common type of residential buildings in Nigeria is the two-unit 3 bedroom bungalow apartment. So you can stay in one flat and rent out the other. This is another way to make money in real estate.
When you plan to rent out a part of your home, you can consider making the place attractive. For example, a three-bedroom apartment with each room en-suite may attract more persons than the conventional three-bedroom flats.
If you want to live in a highbrow area, you can build a duplex and rent out a part of it. It could even be the boy's quarters.
The main challenge is you would have to live with your tenants, but then you can watch them closely. On the bright side, rent collection is easier when you live with your tenants, as there's a higher probability of them paying as and when due.
If they default too many times, you can simply increase the amount for rent so they can find somewhere else. You also get to be called "Landlord" from time to time when your tenant lives with you. 🙂
Renting a part of your home is just another way to tap into the real estate business in Nigeria, and there are ups and downs. Oh, before I forget, with Airbnb you can rent out free rooms in your apartment for days.
Simply sign up on the platform, and enlist your home. I've seen some really furnished apartments around Lekki and Victoria Island, Lagos on Airbnb. You'd be renting to a random stranger by the way.

Real Estate Investment Trusts (REIT)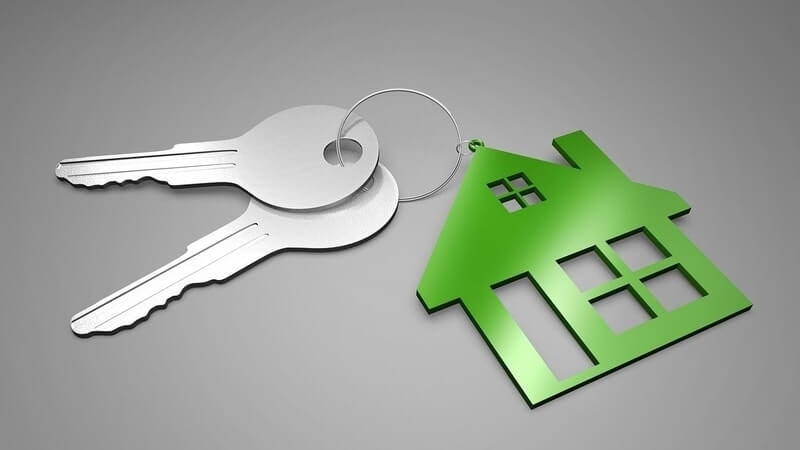 This is by far the easiest way to get involved in the real estate business in Nigeria when you have neither the time nor the resources to build or buy apartments. We have a comprehensive guide on how you can receive rent without having tenants.
Real Estate Investment Trusts (REIT) is another investment opportunity in the real estate business in Nigeria. Simply head over to the stock market to invest, then you earn dividends.
You do not need to get directly involved in the business. REITs funds are invested in bonds, mortgage instruments, and stocks in the real estate sector.
There are various types of REITs, namely; equity, mortgages, and hybrid. As the different names imply, equity REIT deals with properties, a mortgage REIT involves mortgages, and a hybrid REIT is the mixture of both worlds.
All three provide high-interest investments, which is similar to the amount you would get if you owned properties equivalent to the amounts invested.
Some of the most popular REITs in Nigeria are UPDC REIT, Union Homes REIT, and Skye Shelter Fund.
To invest in REIT, you have to contact a stockbroker.

Final Note
When it comes to investing in the Nigerian real estate sector, there are a lot of opportunities.
If you are interested, there's a good chance you would succeed. We at Zerofy.ng are a fan of the industry. We've been closely watching its growth before writing about it.
It's really good to know there are more than a single path to enter the sector. Whether you are interested in working as an agent, owning houses, flipping lands and houses, renting out apartments, or investing in REITs, due diligence is always required. This cannot be overemphasized.
Like most businesses, you have to mitigate risks. It's no news that you can make a fortune from the real estate business while using the right strategy.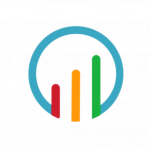 Zerofy Editorial is a team of writers determined to provide evergreen content to millions of readers worldwide.