Laundry business, also known as dry cleaning business, is very popular in Nigeria. A lot of people wonder how profitable the business really is, what it involves, and how to start one.
Interestingly, you can even start a laundry business from the comfort of your home.
In this article, we would explain how you can make money from starting this business. We would also explain the various processes involved, right from washing to ironing clothes.
An Overview of Laundry Business
It is common to use the term laundry business interchangeably with a dry cleaning business. However, there are a few differences.
The major difference between laundry and dry cleaning services is the method of washing clothes and other textiles.
While the former is reliant on the use of detergents and soap, the latter involves the use of chemicals. The commonly used chemical by dry cleaning businesses is perchloroethylene.
If you want a business with minimal risk, then this article will interest you. Usually, the business is started on a small scale, before expansion takes place. Hence, you can begin with a small amount of money. And the profits are amazing as well.
Laundry Business in Nigeria
There is a demand in Nigeria for laundry business. This is a result of the growing population.
People with very hectic jobs would work from Monday through Friday, and the weekends still seem to be pretty occupied. Hence, they find have no time to do their laundry themselves.
Despite the stressful weekends, they'd still have to appear neat the following week. Irrespective of how hectic the weekends may have been, they'd need to have their clothes washed. This is where the business opportunity comes in. They will need someone else to do the dry cleaning for them.
I have several friends that started this business with very little funds. Today, they have several offices spread across major cities in the country. You can start a laundry business from your home.
While preparing this guide, we consulted some friends that have been in the business for years. We want to share real-life experiences with you, to ensure that you understand their way to success.
How to Start Dry Cleaning Business in Nigeria
Here we will talk about some necessary steps that you can take to start a laundry business in Nigeria.
1. Learn More About Laundry and Dry Cleaning
You are already doing the first step correctly. Before engaging in any business, you have to understand fully what it entails. The notion that laundry business is simply about washing clothes is not entirely true. It is actually beyond that. Hence, you have to be open-minded to learn more about what the business entails.
You may have noticed that when clothes are taken to professional laundry services they always have added a certain touch. Compared to when we wash clothes ourselves, laundry services usually seem to do a better job. Well, that's a fact.
One way to learn more about the business is the get on-ground experience. You can volunteer to work with someone already in the dry cleaning business in your neighbourhood. This would provide an opportunity for you to learn on the job.
As an information seeker, you'd be very attentive, so that you can acquire relevant information and skills that would help you to run your own business. Observing closely how the business is done on a day-to-day basis would be very valuable to you later on.
There are important things you must know. You need to know the equipment that you need to beat your competitors. After learning about them, you should learn the operation as well. As for fabrics, not all fabrics are washed in the same way. This is due to their texture.
In the dry cleaning business, different soaps and chemicals are used for different fabrics. When ironing clothes, the type of fabric is also taken into consideration. Hence, you need to find out the temperature that is best for various fabrics. Then there is branding, packaging, etc.
2. Write a Laundry Business Plan
Don't start any business without a plan. A laundry business plan contains everything about your intended business.
The structure, why you want to do the business, and what you aim to achieve. When preparing the business plan, you can visualize how big it could grow.
You should have also done your market research. Hence, why we recommend that you work with an already existing laundry service for some time.
The plan should also contain marketing strategies, market penetration methods, etc. If you don't have any strategy in mind, we would discuss some recommendations by experts later on.
Since you would like to grow your business over time, you can also include ways you can raise funds. Then, the number of staff you would want to work with you. Would you like to have several branches, like major players in the field? How often would you want to scale?
Whatever your decision is, know that the best laundry business plans are usually concise and easy to comprehend.
3. Select a Preferred Location
Where is the preferred location for your dry cleaning business? If you plan to have several shops in your city, selecting the first shop is the foundation of the business. The location of the shop would make or break your dream. Hence, attention is required, and this is not a decision to make in a haste.
The business does well in urban areas compared to rural areas. The more expensive the cost of living in the neighbourhood, the more money you are likely to make. When you pick a shop along a major road, it makes it easier to access your laundry services. It is not advisable to pick a place that is difficult to locate.
If you find it too expensive to get a shop along a major road, then you can consider getting one on a road close to a major road. When the environment of your shop is open, it is easier for a passerby to know that you are there.
Residential environment with busy routes is fine. For example, owning a shop in a reputable estate that has busy routes would easily bring customers. However, the higher the average income of the neighbourhood, the more the money you can charge.
The size of the shop is also relevant. A spacious shop is preferable. It should be one that can contain all the equipment required for top-notch services. When you eventually find a good shop then you can pay the rent.
You should also consider if there are competitors around your preferred shop. The best location is one with less competition.
Although it is possible to compete with others with the delivery of services, it's not advisable. That's because the competitors may have already established long-term relationships.
Note: It is best to rent a shop only when you are ready to begin the business.
4. Register the Business 
If your dry cleaning business is on a large scale, then you have to get it registered. In Nigeria, although there are not so many permits that are needed to get into the business, registration is important. It would save you from future 'wahala.'
The Corporate Affairs Commission of Nigeria is in charge of the registration. It is recommended that established businesses register with the commission. The registration can also help you show your customers how dedicated you are to the business.
In some communities, we have friends that pay levies to unions. If there are unions or the local government are requesting levies, you can find out from people in the community how you can follow due process. It is best to settle these things to ensure the smooth running of your shop.
5. Get Some Laundry and Dry Cleaning Equipment
There are pieces of equipment needed for your laundry business to meet the industry standards. A majority of them are necessary for large scale operations.
Since some of them are expensive, so you can gradually buy them. For example, you can start by washing clothes with your hands, then, later on, you can get a washing machine.
At the end of this point a list of equipment needed to start a laundry business in Nigeria is given.
6. Promote Your Laundry / Dry Cleaning Services
When you have concluded with setting up the business, then it is time to market the business. Promoting the business would help you to reach a wider audience. I've had friends send their cards on social media just to inform people they now offer mobile dry cleaning services. You can do likewise.
If you want to make money, then you should not be reluctant to promote the business. There are several ways that you can do this.
There needs to have a signpost at the front of your shop so that anyone passing by would know the range of services that you offer.
The use of social media cannot be overemphasized. There businesses that get most of its customers from social media. Optimise your Facebook, Twitter, and Instagram to promote the business.
People love discounts and giveaways. You can offer a 15% discount to first-time customers and even offer discounts on referrals for a while.
Promote your business religiously. Print flyers showing the laundry services that you offer and (if possible) include prices. The flyers should contain your contact information: your address, phone number, social media accounts, and website address (if any).
Tell your family and friends, and also tell them to help you spread the gospel. Word of mouth advertising still works very well. Give cards, fliers, and handbills to people you meet in local events.
Most times people are looking for a mobile dry cleaning business around them, can incorporate that? You can offer to pick and return their clothes for an additional fee. With time you can employ someone to help you with such deliveries.
It is best you brand nylons used to package clothes. When you brand these nylons, it would serve as an additional form of advert.
Be personal with your customer. When you know of their birthdays, you can send them your regards with your business name. Everyone loves to feel loved.
7. Offer Value-Added Services
You can include other offers to your packages. You can look for other items that your customers need to get washed. For example, some need help with rugs, bet sheets, and even curtains. Including these items to your packages would increase your ROI. You can also keep an eye on opportunities that competitors are not utilising.
As mentioned earlier, people like promos. You can do a "wash 10, wash 2 free" offer. Even if your customers can afford to pay, offers like these are mouthwatering. They would even want to recommend such offers to their friends and loved ones.
Your price is as important as the quality of your work. When you overcharge a customer, you might eventually lose the customer. Imagine you find out something you did for ₦500, is done for ₦100 just three streets away. How would you feel? Well, the majority of us would feel cheated.
When pricing your services take note of the financial capacity of the community. For example, you would not expect someone living in Berger and Ajah to pay the same amount. A dry cleaner in Ajah would charge more.
Equipment Needed to Start a Laundry Business
Water
Although "water" is not a piece of equipment, it is a dry cleaner's key ingredient. A source of water supply needs to be close by. In circumstances where the is no water source in the environment, you will need a storage tank, drum, or several basins.
Laundry detergent
The quality of your services is what determines repeated patronage. You need to understand the very best laundry detergents that are used in the country.
Do not simply go to the market and buy any available detergent or soap, you can find those that used in dry cleaning. A wrong detergent on clothes could damage them, this should be avoided.
Packing Nylons and Tags
Imagine that after washing and ironing clothes, then poor packing gets them stained. A customer wouldn't concerned with how it happened. Hence, the need for packing nylons. There are two commonly used nylons, one for clothes that shouldn't be folded and the other for folded clothes.
In order to not mix the clothes of different customers, you can attach a name tag to the clothes. That way you would ensure that clothes different people are not mistakenly grouped together.
Washing Basins
When using a washing basin to soak clothes, different colours of clothes should never be put in one basin. Also, you have to be careful while handling customers' clothes. Soft fabrics could easily tear. White clothes should be given priority.
Starch
There are some customers that prefer their clothes are starched when washed. You should get to know their preference. You can apply hot or cold starch, depending on the one you are familiar with. You should
Stain removal
There are chemicals used to remove stains from clothes. There are chemicals for the removal of oil marks, Mucor, rust, and ink stains. For example, an operculum is used for dry cleaning suits. These chemicals are available in local chemical shops.
Rope
If there is a place for you to hang clothes, you can get a rope to tie on poles. The length of the rope is based on how far the poles are from one another.
Shelves
Shelves are used for storing clothes after ironing them. It aids organisation.
Pegs / Clips
Pegs are used to hang clothes. When used, you are sure that strong wind would not drop the clothes on the floor.
Dryer
For customers that need their clothes urgently, you need a dryer. Within minutes it can get clothes dried and ready for ironing. However, it would cost some money.
Clothes basket
You can get a basket from the market to use for storing customer's clothes. When you have grouped clothes owned by different customers, you can store them in baskets.
Waste bucket
Waste bucket or waste bin can be used to store daily waste. At the end of each day, you should dispose the waste properly.
Spray can
When ironing, a spray can be used to put a little amount of water on clothes. There is this popular perfume container that is commonly used. I can't seem to remember the name now.
Durable Pressing Iron
You need a durable pressing iron, if possible a Japanese made. A quality iron would hardly cause you any problem. There also irons with thermostats, they'd turn off when they exceed a certain temperature. That would ensure you do not burn clothes.
It is best to have at least two different irons. You would use one for only white materials and special fabrics, and the other for general use.
Ironing table
A clean ironing table is important. You can press clients' clothes on it. The wider the ironing table is, the better. It would give you room to spread the clothes.
Desk
You can have a desk with lockers. In those lockers, you can store your customers' information, such as contact information and other information relating to items they dropped. These are personal documents for you and your staff alone.
Chairs
There should be a chair for you and at least one for your customer. Hence, it is advisable to get at least two chairs or simply get a locally made bench that people can sit.
Garment Conveyor
You need a Garment Conveyor to hang client clothes. It is mostly used for clothes that are already washed or ironed. The is needed for clothes that are not meant to be folded, e.g. suits.
Sockets
There should be sockets to connect your pressing iron and other electrical appliances. You may also need to charge your phone during the day.
Washing machines
A washing machine is required to reduce manual labour. Within minutes the machine would help to get the work done. It is recommended that you get a good washing machine.
Before putting clothes in a small washing machine they should have been sorted. The bigger the washing machine, the faster your work. Some washing machines can wash up to 50 clothes at a go.
Generator
To run a laundry business in Nigeria, you cannot depend on the country's electricity supply. The epileptic power supply may not be available when you have several jobs. Hence, you should get a generator that would carry all your electrical appliances.
Cost of Setting Up a Laundry Business
The cost of setting up a laundry business is the total sum of money that would be required to buy all the needed laundry equipment and the cost of renting a store. The cost of rent in communities differ. Hence, you would need to find out how much it cost to rent a store in your area.
The average cost of renting a shop in Nigeria is between ₦10,000 to ₦250,000. While in the Islands in Lagos, it could cost up to ₦500,000 to rent a store.
Other expenses are the cost of buying a generator, a washing machine, buckets, washing basins, table, chair, etc. The average cost of setting a laundry business in Nigeria is about ₦250,000. However, to start from your home would be between ₦20,000 to ₦50,000.
How to Start a Laundry Business From Home
To start a laundry business from home without much money is very possible. A majority of the popular dry cleaners today started from their homes. Circumstances are different for everyone, it is understandable that at first, you may not have enough money to get a shop.
However, you can still make money from the dry cleaning business. Since you are starting from home, it is assumed that you already have some of the basic appliances, e.g. pressing iron, generator.
You can simply market yourself as a mobile laundry service. You can start by washing clothes for those in your community. When they know that's your business, some will contact you.
How to Start a Laundry Business With No Money
Do not get discouraged, you can even start laundry business with no money. In this case, your customers would provide everything you need. You simply have to go to their homes to offer your services. Pitch yourself to as many people as possible. With time, you will be able to get a store and expand the business.
There many homes in Nigeria that have people that come to help them with their laundry during the weekends. You can simply visit your neighbours and tell them you can help out.
Laundry Price List in Nigeria
This is the price list for laundry services in Nigeria.
| Laundry item | Price |
| --- | --- |
| Tie | ₦100 |
| Sock | ₦100 |
| Singlet | ₦100 |
| Trouser | ₦200 |
| Shirt | ₦200 |
| Jean and Chinos | ₦300 |
| Blazer | ₦600 |
| Jacket | ₦600 |
| Suits | ₦700 |
| Men's Native | ₦400 |
| Women's Native | ₦450 |
| Bed Sheet | ₦500 |
| Blanket | ₦650 |
Note: Prices may differ depending on your region.
Final Thoughts
Laundry business is very profitable in Nigeria. I have colleagues that make money doing this business. This article was inspired by one of my friends that make hundreds of thousands every month doing all that is outlined here.
You too can carry out your due diligence. Research, start the business, market the business, and gradually scale. You can even get close associates to invest in your dry cleaning business.
Funding is never a problem, as you can even start the business from your home. If you have the money, do not hesitate to get the necessary equipment.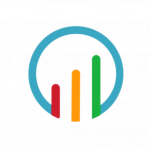 Zerofy Editorial is a team of writers determined to provide evergreen content to millions of readers worldwide.