How to Partner With MultiChoice
Would you like to become a DStv and GOtv agent, dealer, distributor, or sub-agent? Well, you are in luck because this editorial is a detailed description of how to become a DStv or GOtv agent in Nigeria. Additionally, we will reveal the requirements to become a DStv accredited installer in Nigeria.
DStv and GOtv have experienced a spike in patronage due to the virus outbreak, as most people (including workers and students) have had to stay indoors during the lockdown. This has created a need for more agents and dealers to swoop into the business.
MultiChoice is the large corporation that owns DStv and its more pocket-friendly counterpart GOtv. DStv provides a host of channels and tv shows which includes SuperSport for sports lovers like myself, Nickelodeon for kids, Africa Magic and Telemundo for movie lovers, and much more.
In fact, DStv has over 174 channels at its disposal to entertain consumers. This makes partnering with MultiChoice one of the smartest and proficient ways to make money in Nigeria. In other words, being a DStv and GOtv agent is a lucrative business in Nigeria.
Nigeria is, of course, MultiChoice's largest market in Africa, and she accounts for more than 35 percent of the company's total subscriber base. This article explains how to partner with MultiChoice. And how to start the GOtv subscription business.
Clarification of Terms
The term DStv and GOtv agent will be substituted with GOtv and DStv dealer because they mean the same thing. However, the term GOtv and DStv distributor is somewhat more distinctive and would only be used when referring to a supplier of DStv and GOtv pieces of equipment.
Therefore all DStv distributors are agents but not all agents are distributors. Some DStv agents are simply accredited installers.
As for the subcategory, they are a subdivision of the larger category which makes them a retailer in layman's terms. Thus, a DStv sub-agent deals directly with the final customers and is the middleman between a super agent and a customer.
Steps to Become a GOtv and DStv Agent, Dealer or Distributor in Nigeria
How do I become a DStv and GOtv agent? In this section, we will analyse how to partner without MultiChoice and how to obtain the DStv agent registration form.
To become a GOtv and DStv dealer, agent or distributor in Nigeria you must follow the steps below;
1. Obtain Start-up Capital
As is common with most businesses, you need some capital to become a DStv and GOtv agent. This capital would cover the cost to train you. It would also cover your overhead and operation costs upon commencement.
You must carefully consider your options before venturing into this business. As you continue to read you will find a detailed analysis of the financial implications to start this business.
If you have a huge chunk of capital you could decide to become a DStv super distributor or dealer. Otherwise, starting out as a DStv sub-agent would be a more reasonable option if you are financially constrained.
Zerofy.ng always recommends its readers to set up their business on a small scale and scale up later on. This is practical because it helps entrepreneurs to become familiar with the business by way of on the job learning.
This kind of knowledge can only be acquired in practice. And it would prove helpful when making critical decisions in the long run.
2. Fill the DStv Agent Registration Form
Below are steps to follow to become a register as a DStv/GOtv agent;
After submitting the registration form, if you meet the minimum requirements you will be contacted to undergo some training.
3. Pay the Registration Fee
To receive training from MultiChoice you must pay the MultiChoice agent registration fee. This fee covers the cost of getting the necessary materials and to acquire the skills or technical know-how of the business.
After paying the MultiChoice agent registration fee the applicant is required to do the following:
Receive technical training from Multichoice,
Pass the formal assessment examinations,
Learn good interpersonal skills.
4. Undergo Technical Training
Receiving technical training is a prerequisite to becoming a GOtv/DStv agent.
As mentioned earlier, GOtv and DStv are subsidiaries to MultiChoice, a South African company. This company offers to train entrepreneurs who are want to become dealers, agents, distributors, or accredited installers.
5. Develop Good Interpersonal Skills
As a DStv/GOtv agent, you would interact with different types of customers. Some of these customers may be irate and full of complaints. It takes a good level of temperament to deal with this type of customer.
Some customers might talk to you abusively or with an accusatory tone as if you have a hand in the challenges they are experiencing. Always remember that you can only account for your mental health and not that of another person. And there are several factors that contribute to the demeanour of a customer.
As a representative of MultiChoice, you must conduct yourself discreetly even if a customer has an unruly behaviour. This would prevent the situation from escalating or degenerating into a heated dispute.
Moreover, it isn't always going to be difficult to do business with customers, since some of them are well-behaved and speak graciously.
Conclusively, to become a successful DStv/GOtv dealer you must endeavour to find solutions to issues experienced by customers. Improve your interpersonal skills, offer excellent customer service and with time your customer base will expand.
Types of DStv and GOtv Agent or Dealer
These comprise of DStv & GOtv installers, subscription dealers, equipment distributors, and lots more. DStv & GOtv agents can be categorised into two distinct groups of dealers. They are;
DStv and GOtv super agent
DStv and GOtv sub-agent
Now let's take a look at the various types of DStv/GOtv dealers.
1. DStv and GOtv Super Agent or Dealers
DStv/GOtv super agents are usually distributors that buy some pieces of equipment in bulk from MultiChoice and sell them to sub-agents, DStv installers, or in some rare cases directly to DStv or GOtv final customers.
These distributors have trained experts who are available when installation training programmes are organised for individuals on how to become a GOtv/DStv sub-agent.
The trained experts provide solutions to user-based issues, complaints, as well as technical problems that sub-agents may encounter.
In view of the foregoing, it is safe to say that this requires a huge amount of capital to commence. For individuals who do not have that kind of money, you can enter into DStv/GOtv through the subcategory.
How Much You May Need
As a super agent, you are buying into the GOtv/DStv franchise. For this reason, you need between ₦5 million to ₦15 million.
What DStv and GOtv Super Agents Do
When you become a DStv/GOtv super agent or dealer you are expected to render some services to a large range of customers. These activities may include;
Bulk purchase of decoders and dishes,
Train sub-agents and accredited DStv/GOtv installers,
Sell decoders and satellites dishes,
Replace defective inventory,
Offer technical assistance such as the installation of the dishes for customers,
Render after-sales services to customers,
Activate plans for new subscribers,
Renew customers' subscription,
Offer customer care services, etc.
You may have to provide all the aforementioned services especially if a MultiChoice office is not available in your locality. That is why it is a requirement to undergo some training from MultiChoice before becoming a DStv/GOtv super dealer.
That said, due to the population density of metropolitan areas, there are usually quite a lot of DStv distributors in the bustling cities.
2. Dstv and Gotv Sub-Agent or Sub-Dealer
As mentioned earlier, sub-agents are the middlemen between the super agents and the users. The cost of learning how to make a DStv installation takes the bulk of your start-up capital as a sub-agent. You can then proceed to make an arrangement with a super agent, after which you'd become a DStv accredited installer.
On the other hand, if you intend to become a sub-distributor you would need to purchase installation equipment in small quantities. You could also buy some installation materials like satellite dishes, decoders, etc.
How Much You May Need
In contrast to the super dealers' category, a sub-agent doesn't need much capital to start the business. For a large scale DStv sub-agent you need about ₦500,000 to ₦1 million.
While a small scale sub-agent requires a start-up cost of ₦50,000 to ₦300,000.
DStv Customer Care
Whether you are in Ilorin, Kwara; Ikeja, Lagos; Benin City, Edo; Enugu, or other places in Nigeria, you can contact DStv customer care by calling +234 803 900 3788. Or send a mail to dstvnigeria@ng.multichoice.com.
WhatsApp
To contact DStv Nigeria on WhatsApp simply save the number +234 908 236 8533. Have your Smartcard Number and surname ready. Then, send a WhatsApp message to that number. Send Hi and follow the prompts.
Facebook and Twitter
You can contact DStv customer care and call center agents on Facebook and Twitter by sending a message or tweet to @DStvNg
DStv Self-Service in Nigeria
For self-service, simply dial the USSD code *288# on any network in Nigeria. And you would be able to manage your DStv account, reconnect packages, clear error codes, transfer funds between your accounts, check what you owe, view your last four transactions, and more.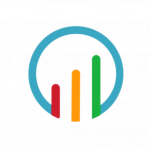 Zerofy Editorial is a team of writers determined to provide evergreen content to millions of readers worldwide.