How to Start Recharge Card Business in Nigeria!
It is quite easy to start recharge card printing business. In this article, we will analyse step by step how you can start recharge card printing business in Nigeria.
Do ensure you read this article to the end or bookmark it because every sentence here contains salient information that would help you to become successful in the recharge card printing business.
My Experience on Recharge Card Printing Business
Some time ago, a friend told me she was about setting up a recharge card printing business in Nigeria. Unknown to me at the time how profitable and low-risk investment it was, I told her I didn't like the idea.
She laid down her plans, showed me the feasibility study, and told me she had just fifty thousand naira to start the business. Later on, I too came to realize that it was worth the shot.
Today, I am glad I didn't discourage her back then, as she has become really successful with the recharge card printing business, and has even expanded her business. I will reveal a few things she did in this article.
Too often we take for granted business opportunities simply because of baseless assumptions. A quick reality check is all you need to realize just how bogus and unfounded your claim is.
Recently, it has become very obvious just how profitable the recharge card printing business is and as such a lot of Nigerians have ventured into it. This raises the question; is the recharge printing business still relevant in 2020?
Well, before we talk about how to start a recharge card printing business, let us take a quick look at why you should give it a shot.
How Recharge Card Printing Business Started in Nigeria
Some years back, telcos in Nigeria used to employ the services of international printing companies to print recharge cards.
This wasn't good for the Nigerian economy, so the government placed an embargo on the importation of recharge cards. So it became necessary for telcos like Globacom (GLO), MTN Nigeria, 9Mobile (formerly etisalat) and Airtel Nigeria to print their prepaid cards here in Nigeria.
This, thereafter, created a unique investment opportunity for Nigerian agents, distributors, and retailers.
Why start a recharge printing business in 2021

Okay, here is where I bore you with some statistics. As of 2018, the population of Nigeria was 195.9 million.
In 2020, however, the population of Nigeria has grown to over 206 million according to United Nations data. That is roughly 2.7% of the world's population.
Furthermore, there are over 160 million active subscribers to telcos in Nigeria. In a nutshell, what I'm saying is there still exists a voracious demand for recharge cards. In other words, there's still a business opportunity.
The undisputable fact is that recharge card business is a game of numbers. The wider your target market, the bigger the potential returns on investment.
A business becomes unprofitable or unfeasible when there is a low demand for it. But this isn't the case for the recharge card business. The demand clearly outweighs the supply.
How to Start Recharge Card Printing Business in Nigeria

Of course, you can't start a recharge card printing business in Nigeria without having the recharge PINs. Therefore, you have to consult a tier-one distributor or dealer. There exist different channels to get recharge PINs from these dealers.
Some of these tier one distributors or dealers can be found online. But due diligence is required before embarking on a business deal with someone you met online. You have to be sure they are genuine.
To start recharge card printing business in Nigeria, here are what you need;
1. Capital
As is common with any business, you need some capital to start printing recharge cards. This capital will be spent to buy recharge PINs, to purchase a printer and printing materials, and to buy the software.
2. A Desktop or Laptop Computer
Also, you need a computer to access, store, decrypt, and print recharge card PINs. This computer must have internet access, so that you can access your mails or any other channel used to communicate with the dealer.
Ensure that you have an antivirus and other security tools to prevent hackers from accessing your recharge PINs.
Note that some people use their phones instead, in order to save cost, but it is riskier to use phones.
3. Internet Connection
While using the internet method, you would need to be connected to the net so that you can access the email address through which the dealer would send you recharge card PINs.
4. Software
Additionally, you would need a software to decrypt the recharge card PINs. In most cases, recharge card PINs are not sent to you in a usable form. So you'd need a software to decipher or interpret the encrypted codes sent to you by the dealer.
Furthermore, if you cannot afford a computer and printer, you can also interact with a franchise company to provide you with a device called voucher printing machine, which can be used to print recharge PINs.
5. A Printer
In order to print the recharge card PINs, you'll need a printing device.
Recharge Card Printing Business: A Business in Demand
Currently, the only product that sells more than a recharge card in Nigeria is sachet water. Recharge has become necessity goods across the country because of how important communication and information are.
That is why telecommunication companies in Nigeria are getting even bigger, which have the investors smiling. You too can have a share of that smile.
In this article, you will learn how to make money from the recharge card printing business. Although there are misconceptions about the recharge card business. Some people say that the profit margin is too small and one can't make it.
Well, we are here to debunk such fallacies. Although the profit margin may be small per unit sale. But since it has a high demand, rapid sales are guaranteed, which translates to more income.
But you would need some tips to know your way around the business, and how to make customers come to you.
The Cost of Starting a Recharge Card Printing Business
At this juncture, it is important to note that there are various levels through which one can enter the recharge card business. The higher the level the more capital intensive it becomes.
Take a look at the various levels below and choose the one that falls within your available capital.
Note: You don't always have to start big. You could start at the easier levels and expand your business later on. An added benefit of starting small is that you could learn the intricacies of the business from a close proximity.
1. Tier-One Recharge Card Distributor (Mega Dealer)
| | |
| --- | --- |
| Capital requirement | ₦6 million to ₦12 million |
| Risk level | high |
| Profit margin | very high |
| Time consumption | high |
A recharge card tier-one distributor have direct contact and arrangement with service providers.
To start a recharge card business as a dealer you would need at least ₦6 million. This is very capital intensive and the riskiest level in the recharge card business. But as the saying goes "the higher the risk, the higher the returns."
This holds true for the recharge card distributors because they make the highest profit when it comes to the recharge card business. Since they are the highest in the chain of supply, they interact directly with service providers.
The telecommunication companies give them the recharge card PINs and they print it in bulk then sell to the sub-dealers.
2. Recharge Card Sub-Dealer
| | |
| --- | --- |
| Capital requirement | ₦500,000 to ₦1 million |
| Risk level | moderate |
| Profit margin | high |
| Time consumption | moderate |
A sub-dealer is one who has an arrangement with the tier one distributor.
If you decide to start a recharge card business as a sub-dealer, you would need about ₦500,000 to ₦1 million as capital.
This level of recharge card business includes merchants who sell printed recharge PINs to retailers. They act as the middlemen between the distributors and retailers.
At this level, one can potentially earn between ₦15,000 to ₦30,000, which is roughly ₦450,000 profit per month.
3. Small Scale Recharge Card Dealer
| | |
| --- | --- |
| Capital requirement | ₦100,000 to ₦300,000 |
| Risk level | low |
| Profit margin | moderate |
| Time consumption | moderate |
You can make some good profit by starting at this level. This is where I'd draw the line as an entrepreneur because below this level the profit margin shrinks beyond my liking.
There are two ways you can start printing recharge PINs as small scale recharge card dealer depending on the company you sign up with;
Internet method
Voucher printing machine
Under the internet method you'd need the following;
A desktop or laptop computer;
Internet access;
A software; and
A printer.
A summary of how to enter the recharge card business at this level is given above.
4. Recharge Card Retailer
| | |
| --- | --- |
| Capital requirement | ₦10,000 to ₦50,000 |
| Risk level | very low |
| Profit margin | low |
| Time consumption | high |
A recharge card retailer is one that sells recharge cards directly to the final customers. They can be found literally everywhere, including offices, shops, caravans, etc.
That said, the profit margin is a bit low. As mentioned earlier, the recharge card business is a game of numbers.
Hence, the profit relies greatly on the number of sales you make. Since retailers don't sell in bulk, the turnover derived isn't as high as the sub-dealers' or distributors' income.
Nonetheless, one can still generate significant profit even as a retailer. Additionally, you can combine selling recharge cards with other businesses.
Now that we've analysed the different levels of entry into the recharge card business, let's take a critical look at how to become a successful recharge card business dealer in Nigeria.
How to Become a Successful Recharge Card Dealer
Feasibility Study on Recharge Card Business
It is not enough to have the money to invest and print recharge cards. What happens when you print ₦50,000 worth of recharge cards and yet no one patronizes you?
Even though there is a demand for recharge cards, most retailers already have a place to buy recharge card vouchers. How then can you penetrate the market?
You must have a market penetration techniques or strategies in place. By so doing you can attract potential customers and manage existing ones.
Market Penetration Strategy for Recharge Card Printing Business
At this point, I would share some valuable techniques that would enable to you get at least ₦150,000 monthly.
The following points are the tested are working techniques that help newbies as well as old dealers to strengthen their market share.
Build a Database of Customers
Your customers may include shop owners, phone boots, or home vendors. It is important that you maintain a register of your customer base. To do this you have to first create a customers' form.
Imagine one customer buys fifty vouchers of ₦100 recharge cards. This means that he buys 50 × ₦100 recharge card, which is equal to ₦5,000 turnover for one customer.
And say for instance you have fifty customers with the same buying capacity. That then translates to 50 x ₦5,000. This gives us a total of ₦250,000 turnover. With a 10% profit margin, you would make ₦25,000 income.
You can make that in a day, or in a week or even in a month depending on how large your customer base is. As I normally say, the game is in the numbers.
If you adhere to the techniques given here and even take a step further to build on it, you should be making that income or more in a day.
Create a Customers Form
This form will contain the contact details of recharge card retailers in your vicinity. You may have to visit each of them to inform them that you are a recharge card dealer and would like their patronage.
A good interpersonal skill is required to make the process worthwhile. Offer them discounts or any benefits to attract them. Then give them a form to fill, where they can input their names, phone numbers, and location of their shop.
Also, don't forget to give them your contact details too. Branding is an essential part of building a successful business. You could even give them your contact card.
In any case, be moderately friendly because if you are too friendly it may be difficult to gain their trust and if you're too rigid it might prevent them from wanting to do any business with you.
Don't be afraid to step out of your comfort zone.
Cultivate a Good Relationship With Your Customers
You can use a bulk SMS platform to send messages to your customers.
Interpersonal relationship with customers is an integral part of a successful business. This would enable your customers to feel appreciated and special.
Thus, it would increase your customer retention ratio. In other words, it would make people keep doing business with you.
What Kind of Messages Can You Send?
For example, you can send them messages to inform them of new stock of recharge card vouchers, to welcome them into a new month, wish them happy holidays, or other messages to speak to their emotions.
Why Should You Send Messages to Your Customers?
Never underestimate the power of having a good relationship with your customers. An average African loves and appreciates prayers and well wishes. Send it to them periodically. Besides, if they notice you are a prayerful person it makes them feel comfortable with and even trusts you.
How Often Should You Send Messages?
Nevertheless, you have to exercise caution when sending messages. The frequency must be moderate, at most once every week to wish them a successful week. On the other hand, you can send them messages every new month.
Security
You have to be security conscious when dealing with customers that come to your office. If possible pay the money you collect to the back as soon as it gets to a certain amount. Don't wait until the end of the day to do so.
Credit Sales
While credit sales are a common practice in business, it is advisable to offer credit sales to long-time customers and customers that have given reasons beyond reasonable doubt that they are reliable. And even when you do, there should be a credit limit and periodic limit.
Offer Aftersales Services
Some customers may have to travel long distances to reach their dealer's shops. If you have a lot of customers in a certain area, you can offer to bring the vouchers to them. This would set you at a higher level than your competitors.
Encourage them to inform you when they about to run out of stock. Everyone loves convenience.
Having an Office in a Busy Area
The benefits of having an office in a metropolis cannot be overemphasised. You may have more competitors but you would also have a larger target market.
How to Make Payment for Recharge Card Pins
Usually, payments are made to the dealer's bank account. However, in some rare cases, the dealer may request for online payment or ask you which is most convenient for you.
Whatever the case may be, you would have to send the dealer payment details after making the payment to ensure they confirm receiving the payment.
After confirmation, the dealer would then send the recharge card PIN to your email address. You can start with 200 recharge card PIN and then expand your business as customers increase.
That said, before venturing into the business, you should contact some retailers to inform them that you want to start printing recharge card PINs so that there would be a ready market for you.
Frequently Asked Question
Yes! The recharge card printing business is very profitable. It is a lucrative business because there is a high demand for recharge cards.

Almost everyone buys recharge to make calls, send messages, or even to subscribe for an internet plan. This creates an opportunity to make money by printing recharge cards.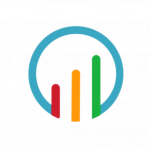 Zerofy Editorial is a team of writers determined to provide evergreen content to millions of readers worldwide.