Installing Sky Go on Firestick opens up an avenue to enjoy your favourite TV programmes on your smartphone, tablet, computer, or game console. We will be guiding you through the installation process in this article.
We live in a period where there is an increasing need for entertainment, given that there are so many things going on right now. The good news is that there are a whole lot of streaming services that can satisfy those needs.
And Sky Go has proven to be one good option. It is equipped with a feature that enables Sky TV customers to view TV programmes on up to two devices without any payment. However, you can view Sky Go on up to four devices for a monthly fee on Sky Go Extra.
Have you been searching for a guide on how to install Sky Go on Firestick? Well, look no further. We will show you the Amazon Firestick Sky Go download access and process.
Before then let's take a brief look at what Sky Go is and how it all started in case you aren't familiar with it.
What Is Sky Go?
Sky Go is a freemium online television service provided the Sky Group for Sky TV customers which enable users to view live and on-demand Sky TV on mobile and desktop. You can enjoy its services on Android and iOS devices as well as Windows and Mac computers.
This is an exceptional streaming platform that has been around for more than a decade. It was first launched in 2006 as Sky by broadband. Over the years it has been rebranded a couple of times. Each rebranding came with new features. From Sky by broadband to Sky Anytime on PC, and later became known as Sky Player.
In 2009, users of selected 3G smartphones could subscribe to Sky Mobile TV. On the 6th of July 2011, the PC version known as Sky Player was merged with Sky Mobile TV services and rebranded as Sky Go.
You don't have to pay for its services if you don't want to, as you can watch TV programmes free on your devices. Even more, you can download free Sky Go on Fire Stick.
Watch live TV programmes, sports, entertainment, news, TV shows, and more on. That said, the download options available for you depends on your Sky TV subscription. Also, you need an internet connection to enjoy these services.
---
How to install Spectrum TV App on Firestick in six easy steps
---
Benefits of Sky Go On Firestick
You can watch live or on-demand Sky TV content with Sky Go, regardless of where and when you want it.
You can stream content on MTV, Dave, Sky Atlantic, and Comedy Central, and over 70 more Live TV channels on Amazon Fire Stick.
With Sky Go on Firestick devices, you can also watch channels like Eurosport, Sky Sports, and other sports channels.
Sky Go customers can watch content on up to two devices free. You will have to opt-in for Sky Go Extra to enjoy content on more than two devices.
Kids channels available on Sky Go include Disney, Nickelodeon, Cartoon Network, and six other channels.
Music, sports, reality shows, drama, comedy, TV series, and fitness programmes are amongst the content available for your viewing pleasure from a host of channels.
You can also enjoy Sky Go services on your gaming consoles such as PlayStation and Xbox.
In 2019, it became possible for Sky Mobile customers to use Sky Go including Sky Cinema and Sky Sports without a mobile data charge.
Note: It is not officially available to download Sky Go on Amazon Firestick App. Until then, you can sideload Sky Go on Firestick to enjoy its offers.
How to Install Sky Go On Firestick / Fire TV
Since Sky Go is not available on Amazon App Store, you would have to utilize an unconventional method to install Sky Go on Firestick.
Do note that you may need to have a VPN installed in your device before you can proceed with the steps below. The steps provided here have been simplified to enable you understand the procedure. Skipping a step may yield an undesired result.
Step 1: Install a trustworthy VPN app on your device.
Step 2: Locate the Settings app on your Fire Stick TV.
Step 3: Select the Developer Options
Step 4: Find and turn on the option to install Apps from Unknown Sources.
Step 5: Go to the home screen and search for Downloader.
Step 6: Now you can download the Downloader app.
Step 7: Then download the Sky Go app.
How to Download and Install the Sky Go On Firestick via the Downloader App
Having completed the first stage successfully you can proceed to this stage.
Step 1: Go to the home screen of Firestick to tap on the search bar. Then search for the downloader app.
Step 2: Launch the Downloader app from the Apps section, or by tapping the Downloader App icon on the search result.
Step 3: Upon launching the Downloader App, you would have to insert a link on the space provided. This URL will enable you to download the Sky Go apk. Insert this URL https://tg.pe/skygo then press Go.
Step 4: Move to the bottom of the site and hit the Download APK button. The file is about 77.7 MB.
Step 5: If the download button does not work, then press click here. Be patient as the Sky Go apk file is downloading on your Firestick.
Step 6: Tap the Next button to install the Sky Go.
Step 7: Once you tap on the Next button it will change to Install, click the Install button. Make sure you see App installed on the Firestick.
Step 8: Now, tap the Open button. This would launch the app. As soon as it is launched you can start enjoying your favorite TV programmes on the go.
How to Put Sky Go On Firestick Using ES File Explorer
Step 1: First and foremost, you have to locate the ES File Explorer app by going to your Firestick home screen to click the search bar.
Step 2: Insert the name ES File Explorer in the search bar, then download the app if you do not have it installed already on Firestick. If you have it already all you have to do it launch the Explorer app.
Step 3: Click the add more icon that looks like an addition sign (+). You can find it at the bottom of the menu grid. Insert the URL: https://tg.pe/skygo then press the OK button.
Step 4: Move to the bottom of the page and tap Download APK.
Step 5: If it doesn't start downloading press the click here menu on the next screen. Be patient while the Explorer connects with the Sky Go server to start downloading the file.
Step 6: Tap Open File to open the Sky Go on Firestick.
Step 7: To install the downloaded file click the Install button.
Step 8: You may have to tap the install button a second time to again install Sky Go on Firestick.
Step 9: Once the installation is completed tap the Open button to launch Sky Go on Amazon Fire Stick.
Step 10: Upon installing it on Amazon Firestick, all you have to do to enjoy you favourite shows is to launch Sky Go on Firestick anytime you want.
Note: You have to sign in to the App using the credentials on your Sky TV subscription. If you don't have one already, you can simply register.
As a matter of fact, this is one of the easiest existing methods to install Sky Go on Amazon Fire Stick.
However, you can also decide to install the Sky Go Fire TV app by first installing ES File Explorer on Fire Stick and then download the Downloader through ES File Explorer. Upon completing the download process, you can proceed to use the same link as provided in the above method.
No doubt, Sky Go is an exceptional way to get entertained irrespective of what device they are using. With Sky Go services you are sure to enjoy whatever content or programme that pleases you.
Disclaimer
We do not encourage the use of methods mentioned in this write-up as we cannot ascertain its legality. Also, we entreat our audience to abide by the copyright policy of the organization mentioned herein.
Users are entirely responsible for the outcome of any decision made from the use of methods provided here. This post is strictly for educational purposes.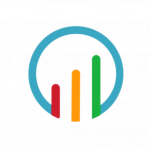 Zerofy Editorial is a team of writers determined to provide evergreen content to millions of readers worldwide.