Wondering who the richest men in Nigeria are? Nigeria is known to be an oil-producing nation, with one of the busiest cities in the continent, and thus the home of the richest man in Africa. We've decided to write an article that highlights the life of the richest Nigerians in Africa right now.
We've retrieved information from Forbes to put together this list of the richest men in Nigeria 2021, while estimating their net worth based on their assets, companies, investments, contracts, etc. These are billionaires that own businesses worth billions of dollars. It is no surprise they are also some of the richest Africans. 
According to Forbes, there are less than 5 dollar billionaires in Nigeria. When it comes to Naira billionaires, Nigeria has hundreds of billionaires.
Well, before we proceed, can you guess anyone that'd make our list?
Richest People in Nigeria and their Net Worth (2021)
1. Aliko Dangote 
Aliko Dangote is the richest man in Nigeria and the richest African in the world. Forbes ranks Dangote with other billionaires in the world. As of 2021, he is estimated to have a net worth of $10.5 billion. 
Dangote was born into the prestigious Dantata family, which is one of the richest families in Africa. He then borrowed some money from his uncle to start his first company in 1997. And today, he has transformed that small company into the Dangote group of companies.
In Nigeria's business sector, Dangote is a household name. He has been into business for a really long time and has a good relationship with policymakers. The cement and sugar industry are two industries that Dangote Group has conquered.
Dangote Group is Dangote's conglomerate, where he invests in different Nigerian sectors. However, his conglomerate is not limited to Nigeria. The company extends his services to several other African countries, such as; Ghana, Benin, Zambia, Ethiopia, Togo, Senegal, Tanzania, South Africa, and Cameroon.
Alike Dangote is also invested in firms and plants around the country. He employs over ten thousand Nigerians and as such is one of the country's top employers. Recently, he invested in the oil and gas sector, where he is walking towards completing a refinery worth billions of dollars.
As soon as the construction of Dangote's refinery is completed, he would literally be in every business sector. And as such, he would yet again add more workers to his workforce. Hence, Dangote has a stronghold one of Nigeria's economy and influence in some neighbouring countries.
2. Mike Adenuga
Michael "Mike" Adenuga is the second richest person in Nigeria and the third richest in Africa. Forbes ranks Michael Adenuga right after Dangote in the richest people in Africa. Mike has investments in telecommunications, real estate, and oil and gas sectors.
Mike Adenuga was born on the 29th of September, 1953. He is known to be the richest Yoruba man in Nigeria, 2021. Adenuga is a man with educational qualifications and a passion for business. After concluding his basic education in Nigeria, he went further to study Business Administration in the United States. 
Adenuga studied Business Administration at the reputable Northwestern Oklahoma State University. After the completion of his bachelor's degree, he went further to get a Master's degree (MBA) at Pace University, with campuses in New York City and Westchester County, New York.
Adenuga has stakes in Con Oil (an oil exploration company) and Sterling Bank. His company, Con Oil, operates 6 blocks in some of the oil-producing states in Nigeria. This is a company he started in order to aid in extracting oil for commercial purposes.
In August 2011, Sterling Bank acquired Mike Adenuga's Equitorial Trust Bank. Hence, his shares in ETB was transferred to Sterling Bank. Adenuga continues to create opportunities where he can have a positive impact in Nigeria while earning some returns.
Another company in Mike Adenuga's portfolio is Globacom Telecommunications. This is the first telecommunication owner by a Nigerian and it competes with other foreign-owned networks. Interestingly, Glo has more subscribers than 9mobile and Airtel.
Globacom is the second most used telecom operator in Nigeria, just behind MTN. It has a presence in Cote D'Ivoire, Benin, and Ghana. According to NCC, Glo is the leading data provider in Nigeria.
From Forbes estimations, Mike Adenuga has a net worth of $6.5 billion.
3. Femi Otedola
Femi Otedola is one of Nigeria's most popular billionaires. His name has been songs and accolades have been given when due. He is the son of Michael Otedola, who served as a Governor of Lagos.
While Otedola is a renowned businessman, his children are shaking the entertainment industry. His first daughter, Olawunmi Christy Otedola aka Tolani, is a musician. While Flore Ifeoluwa Otedola aka DJ Cuppy is a Nigerian disk jockey and singer. And Temiloluwa Otedola aka Temi/jtofashion is model and recently got her first role in a movie.
Otedola inherited his family's printing business in the 1980s, and that is when his journey started. This long before he went into the oil sector. In his desire to maximise returns, he then went into the oil and gas sector.
Some decades back, Femi Otedola bought African Petroleum Plc that he later transformed to Forte Oil. In June 2019, he announced his divestment from the upstream oil sector. Hence, he sold his 75% equity shares in Forte Oil to Prudent Energy Services Ltd.
Currently, Otedola is mostly invested in the power sector. He owns Geregu Power Plc, which is a power generation company. He believes the power sector has a high demand that is currently unmet. He now serves as the Executive Chairman at Geregu Power Plant.
Femi Otedola also has investments in the banking, shipping, and real estate sectors. How we, a majority of his wealth is now on the power sector. With his divestment from the oil sector, he is one of the richest men in the country.
4. Arthur Eze
Arthur Eze is a Nigerian businessman, politician, and philanthropist. He serves as the CEO of Atlas Oranto Petroleum. This is one of the largest oil exploration and production owned by a Nigerian.
Arthur Ese was born in the 1940s in a village in Anambra state. He is often called Prince Eze because he hails from a royal family. His eldest brother serves as a traditional ruler in the Ukpo community.
Eze started Atlas Oranto Petroleum in the early 1990s. The company is licensed to process oil and gas in over 12 locations in Africa. The Atlas Oranto oil blocks are located in Nigeria, Uganda, Sudan, Senegal, Equatorial Guinea, etc. To date, Eze owns the company with the most oil blocks in Africa.
Other companies owned by Eze include the defunct Triax Airlines, which stopped operations in 2000. Currently, he is active in politics. He is known to be a financier of the People's Democratic Party, PDP. One time, there were reports he spent over a hundred million dollars to support politicians.
Early 2020, Prince Arthur Eze had problems with the Governor of his state, Willie Obiano. This is because the Governor suspended traditional leaders that followed Prince Eze to Abuja to see the President.
Eze has several luxurious possessions. He is a proud owner of the 2018 edition of the Rolls-Royce.
5. Folorunsho Alakija 
It is no surprise that Folorunsho Alakija is the richest woman in Nigeria. She is also one of the richest women in Africa. Currently, Forbes ranks her as one of the richest black women in the world.
Before her life changed, Folorunsho Alakija was simply a tailor working to make ends meet. Today, she has huge investments in the oil sector and a force to reckon with. She is one of the few dollar billionaires in Nigeria.
Alakija has investments in the oil sector, banking and finance, printing, real estate, and so on. In the early 1990s, she started her oil company, Famfa Oil Limoges, which generates a huge amount every year. She also has properties that have estimated worth of over a hundred million dollars.
When her son got married in England some time ago, a lot of gossip blogs claimed she spent billions of naira for the wedding. The wedding had in attendance, celebrities, VIPs, and other important dignitaries.
Alakija is also into philanthropy. She does this with her scholarship program, Folorunsho Alakija Scholarship Scheme, where she helps students to finance their education. Another way she engages in philanthropy is her donation towards NGO, one of which is the Rose of Sharon Foundation. The foundation cares for orphans and widows.
6. Cletus Ibeto
Cletus Ibeto is a renowned businessman in Nigeria. He owns the Ibeto Group, a conglomerate with diverse investments. Ibeto Group is one of the leading conglomerates in Nigeria, with investment in real estate, automobile, and cement industry.
7. Theophilus Danjuma 
Theophilus Danjuma is a retired army general that happens to be one of Nigeria's billionaires. He's another business with investments in the oil sector. He serves as the Chief Executive Officer at South Atlantic Petroleum.
Danjuma studied History at Ahmadu Bello University, Zaria before he went for a career in the Military. In the early 1960s, he joined the Nigerian Army. He started his military career as a second lieutenant and participated in several coups. He later became a General.
Danjuma has supported some military coups and was against others. For example, in the September 1966 coup, he was in support. While in the coup that occurred in the mid 1970s, he was in opposition.
Since Danjuma retired from the military service, he has been dedicated to expanding his businesses. As an elder statesman, he has privileges that other billionaires do not have.
8. Tony Elumelu 
Tony Elumelu doubles as one of Nigeria's most popular philanthropists in the business sector and one of the richest Nigerian men. Elumelu is also an economist and entrepreneur. He is one of the richest men to come from the banking sector.
Elumelu started his career in the banking industry. He was involved in the acquisition of Standard Trust Bank. Hence, we can see how he transformed that bank into the United Bank of Africa, UBA. UBA is one of Nigeria's foremost commercial banks operating in several African countries.
About a year ago, the United Bank of Africa added popular Nigerian musician, Wizkid, as one of its ambassadors. Elumelu's presence in the banking sector is being felt across the country's financial institutions. His other investment includes Transcorp and Heir Holdings.
As a philanthropist, he started the Tony Elumelu Foundation. A foundation that helps budding entrepreneurs with capital for their businesses. The programme is available yearly to the general public. With the aid of this foundation, Elumelu has helped many Nigerians.
9. Benedict Peters
Benedict Peters is another oil magnate in Nigeria. He owns the AITEO group where he serves as the vice-chairman of the company. Benedict learned the ropes in the oil and gas sector when he worked with a relative of Dangote, Sayyu Dantata. He also worked with several top oil magnates in Oando.
10. Abdusalam Rabiu
Abdusalam Rabiu is one of the richest people in Nigeria. Abdusalam was born into a wealthy family on the 4th of August 1960, a few months before the country's independence. His father, Isyaku Rabiu was a businessman, with several investments in Kano state.
Abdusalam Rabiu started his own business when started importing chemicals, steel, and iron in the late 1980s. Shortly after he started his business he launched the BUA Group, a conglomerate with investments in cement production real estate, and sugar refining.
Over the years, the conglomerate has been expanding to touch several sectors. This is a group that worth billions of dollars. One of its foremost companies is the BUA Cement Plc. This is a competitor to Dangote Cement and Rabiu owns over 98% of the company.
In 2020, Rabiu bought a lion's share of Cement Company of Nigeria, which he merged with his company, BUA Cement Plc. And another company under the BUA group is the Nigerian Oil Mills.
Due to Rabiu's interest in the agricultural sector, he has invested in the sector. He currently serves as the chairman of the Nigerian Bank of Industry. With his capacity in the BoI, he is able to impact on the lives of farmers around the country.
11. Orji Uzor Kalu
Orji Kalu is one of the few politicians that made the list. Kalu is a former governor of Abia state and has experience in Nigeria politics. He is also invested in the media, oil and gas, and marine sector.
Kalu started his career in politics when he led the Ali Must Go protests as a student of the University of Maiduguri. As a result of his participation in the protest, he was suspended by the university disciplinary committee.
After he left school, Kalu went into commodity trading. He sold palm oil and related commodities. He also had a career selling furniture. Kalu has an acumen for business despite he did not have much capital at the time. Today, he is one of the few politicians that is ranked by Forbes as a wealthy individual.
Orji Kalu is behind some media outlets, including the New Telegraph and Daily Sun newspapers. He serves currently as the chairman of SLOK Holding. Another establishment of his, the SLOK Group, is a conglomerate that competes with Dangote Group and BUA Group as one only the largest in the country.
12. Igho Sanomi
Igho Sanomi is one of the youngest billionaires in Nigeria. He owns and serves as the CEO of Taleveras Group. Taleveras Group has investments in construction, power, and renewable energy. He also serves as the Executive Director of Cosmos Oil.
Sanomi is from Agbor community in Delta state. He also has investment in real estate, maritime, aviation, and oil sectors. He was first profiled by Forbes over a decade ago. He is a leader in the Nigerian business sector.
13. ABC Orjiako
Dr. ABC Orjiako is a renowned surgeon that went into the oil industry. Orjiako a co-founder and chairman of SEPLAT. SEPLAT is one of the leading petroleum development companies in Nigeria. The company achieved a milestone when it was listed on the London Stock Exchange.
Dr. Orjiakor is another billionaire that is a graduate of the reputable Harvard Business School. He also invested in other sectors, not limiting to shipping, pharmaceuticals, real rate and construction, real estate, pharmaceuticals, and shipping.
14. Bode Akindele
Bode Akindele is the definition of "old money." Although in his 80s, he serves as the chairman of Mandola Group. Modola is a conglomerate he owns that is invested in transportation, real estate, maritime, food processing, manufacturing, agriculture, etc.
Akindele's group, Mandela Group, is ranked as one of the largest conglomerates in Africa, with an estimated value in dollars.
15. Emmanuel Ojei
Dr. Emmanuel Ojei is another wealthy Nigerian businessman. Ojei is the chairman of Nuel Ojei Holdings Ltd. This conglomerate is invested in the importation, banking, and construction sectors. He also invested in the automobile industry.
16. Jim Ovia 
Jim Ovia is a philanthropist and one of the wealthiest persons in Nigeria. Many aspire to become like this billionaires. His leadership at Zenith Bank Plc cannot be overemphasised. As of 2019, the bank was ranked as the best bank in Nigeria.
Jim Ovia is a graduate of the prestigious Harvard Business School. He is a well-decorated economists with several awards to his name. His academic history and experience in the banking sector make him one of Nigeria's biggest bankers.
Ovia also has a scholarship for students in tertiary institutions. Hence, he has impacted the lives of several young people in Nigeria. He also owned Visafone Communications Ltd, which he later sold to his competitor, MTN Nigeria.
17. Mohammed Indimi
Mohammed Indimi is another wealthy Nigerian entrepreneur. He founded Oriental Energy Resources in the 1990s, a company that deals with the explorations and production of crude oil. His children serve as board members of the company.
18. Oba Otudeko
Oba Otudeko is one of the wealthiest individuals in Nigeria. He is the owner of Honeywell Group, a conglomerate with many fast selling products. His products are available in markets around the country. You may be familiar with the noodles, spaghetti, and several other kinds of pasta.
Otudeko also serves as the chairman of FBN Holdings Plc. FBN Holdings is a subsidiary of First Bank of Nigeria. It is the bank's investment arm that deals with diversified financial services. Otudeko has investments in other sectors of the economy.
19. Tunde Folawiyo
Tunde Folawiyo is amongst the richest men in the country. He is invested in MTN Nigeria and Access Bank. He serves as the Managing Director at Yinka Folawiyo Group. The Yinka Folawiyo Group is a conglomerate he inherited from his father. The company is into engineering, real estate, shipping, oil and gas, and agriculture.
20. Hakeem Belo-Osagie
Hakeem Belo-Osagie is a renowned economist and philanthropist. He is a Nigerian with a degree from Harvard and a Master's degree from Oxford University, England. From 1998 through 2004, Belo-Osagie served as the chairman of the United Bank of Africa, UBA. He has also served as the 9mobile (formerly Etisalat).
As a philanthropist, he donates to institutions that aid in training young individuals into becoming future leaders. One such institution is the African Leadership Academy.
List of Top 20 Richest People in Nigeria and their Net Worth (2021)
| Rank | Richest Men in Nigeria | Net Worth |
| --- | --- | --- |
| 1 | Aliko Dangote | $13.5 billion |
| 2 | Mike Adenuga | $9.8 billion |
| 3 | Femi Otedola | $3.2 billion |
| 4 | Arthur Eze | $3.1 billion |
| 5 | Folorunsho Alakija | $2.5 billion |
| 6 | Cletus Ibeto | $2.3 billion |
| 7 | Theophilus Danjuma | $1.9 billion |
| 8 | Tony Elumelu | $1.7 billion |
| 9 | Benedict Peters | $1.6 billion |
| 10 | Abdusalam Rabiu | $1.3 billion |
| 11 | Orji Uzor Kalu | $1.2 billion |
| 12 | Igho Sanomi | $1.2 billion |
| 13 | ABC Orjiako | $1.1 billion |
| 14 | Bode Akindele | $1.1 billion |
| 15 | Emmanuel Ojei | $1.05 billion |
| 16 | Jim Ovia | $875 million |
| 17 | Mohammed Indimi | $710 million |
| 18 | Oba Otudeko | $680 million |
| 19 | Tunde Folawiyo | $690 million |
| 20 | Hakeem Belo-Osagie | $665 million |
Final Note
Well, there are so many wealthy Nigerians. So far we've curated Forbes list of richest men in Nigeria. What we observed is that these men have an acumen for business. They utilised every opportunity that came their way. It is no surprise that we find many familiar names on the list.
Another thing we noticed is that a number of Nigeria's billionaires have investments in oil and gas, agriculture, power, telecommunications, shipping, etc. These are areas that guarantee a high return on capital. From this list of the top 20 richest men in Nigeria and their net worth as ranked by Forbes, I'm sure you may have learned a thing or two.
Stay busy, learn a trade, invest and you may make the list someday.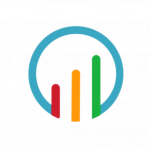 Zerofy Editorial is a team of writers determined to provide evergreen content to millions of readers worldwide.