Overview
Forbes released its "30 Under 30" list for 2020 on the 2nd of this month. This marked its tenth annual Under 30 list. It is interesting to note that of the 30 entrepreneurs who made the list, nine of them are Nigerians.
This is indeed a big deal because over 3,000 persons were nominated from different parts of africa. In 2019, a total of 120 finalists (30 each in all four categories) made it to the Under 30 list. However, this year Forbes decided to shrink the list even further, narrowing the number of finalists to 30.
These finalists include reputable entrepreneurs from the field of finance, technology, art, and sport, who are transforming, innovating, and contributing to their respective industries. As well as creating sustainable jobs in their communities.
The Purpose of Forbes Africa 30 Under 30 List
The social construct is Africa is one which hinders creativity. Statistically, over 70% of small businesses fail within three years after inauguration. Poor access to resources and historical inequalities are amongst several factors responsible for the high rate of failure.
However, some entrepreneurs have stem the tide despite the underlying challenges present in this part of the world. These entrepreneurs serve as a symbol of hope, providing evidence that it is possible to succeed with determination and creativity.
Forbes 30 under 30 africa (2020) is designed to acknowledge these extraordinary youths. Of course, not every successful entrepreneur can be listed and given an award, nor does any need an award to validate their success. However, according to Fran Luckin, CEO at Grey Africa, this gesture would serve as an encouragement to those who make the list.
Pruning the list down to 30 names was no easy task, as the over 3,000 nominations was sent to Forbes. This was initially trimmed down to 100 after rigorous vetting and evaluation.

Forbes Africa 30 Under 30 List for 2020
Since 2011, Forbes Africa releases a list of top 30 under 30 young African entrepreneurs who are exceptional in their various fields of endeavour, harnessing the potentials for growth in the face of adversity associated with the African community.
This year the publication released names of 30 Africans sourced from four categories: Business, Technology, Creatives and Sports. With a total of 30 finalists. All those who made it to the list were under the age of 30 as of March 31, 2020.
Cameroon, Cote d'ivoire, Kenya, Malawi, Morocco, Sudan, Tanzania, and Zimbabwe had one young entrepreneur each making the list. While Uganda and Ghana had two and three young entrepreneurs on the list respectively.
South Africa and Botswana had four of their young entrepreneurs on the list.
With 9 of the honorees hailing from Nigeria, the west African country dominates the Forbes 30 Under 30 list (2020).This is merely a reflection of how hardworking Nigerians are. Some may attribute this dominance to Nigeria's population advantage, and they will also be right.
That being said, below is a list of the exceptional Nigerian youths in no particular order.
Here are the Nigerians on this year's list:

1. Asisat Lamina Oshoala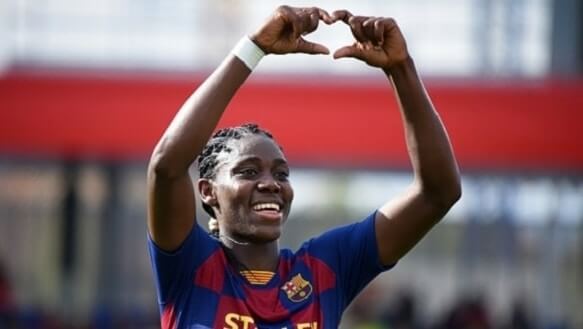 Name
Asisat Lamina Oshoala
Born
October 9, 1994
Ikorodu, Lagos
Industry
Sport
Background
Asisat Oshoala is one of the top female footballers in FC Barcelona. She is currently estimated to be net worth $1.5 million. Asisat Oshoala is the winner of the 28th CAF Africa Women Footballer of the Year, 2019. That made it her fourth win since she first claimed the award 2014, equalling the record of her compatriot, Perpetua Nkwocha.
Oshoala has been in a blistering form since her debut in FC Barcelona Femení. No doubt, Oshoala remains Nigeria's biggest pride in women football across the globe.
The Rise of Asisat Lamina Oshoala
Asisat Lamina Oshoala was born in Ikorodu, Lagos on 9th October, 1994. And was raised in the suburb of Ikorodu in Lagos. Asisat had her early football training at Mushin.
But pursuing football as a career is not considered viable especially for a young Nigerian woman. Hence, Asisat's parents were not happy when she dropped out of school for this course.
However, it paid off years later. Asisat Oshoala has built a successful career and become an icon in Nigerian football.
She won FIFA Adidas Golden Ball and Adidas Golden Boot at the FIFA U-20 World Cup in Canada, where she emerged as highest goal scorer with seven goals. Her performances led Nigeria to the final.
Oshoala won the league and two cup titles with Rivers Angels in 2014 and 2013. At Arsenal Ladies, she won the FA Women's Cup in 2016 before winning two league titles with Dalian Quanjian in China in 2017 and 2018.
In Cameroun 2016 AWFCON, She played a key role in the Super Falcons' 1-0 victory against the Indomitable Lionesses of Cameroun in one of the most explosive finals ever witnessed in the history of the competition.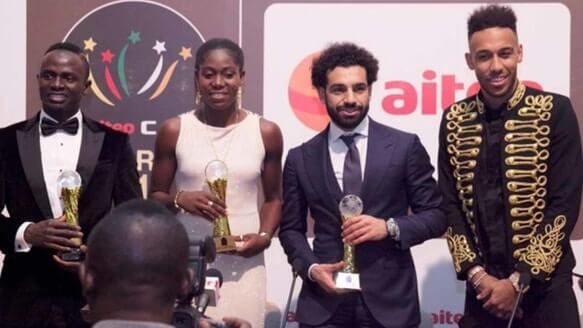 On Sunday, February 9, 2020, Asisat Oshoala helped her FC Barcelona side to win the Super Cup title, scoring a brace in the 10 – 1. The Super Cup is the seventh title she has won in her club career.
Asisat Oshoala has also earned an entry into the Forbes Africa 30 Under 30; Class of 2020.

2. Mr Eazi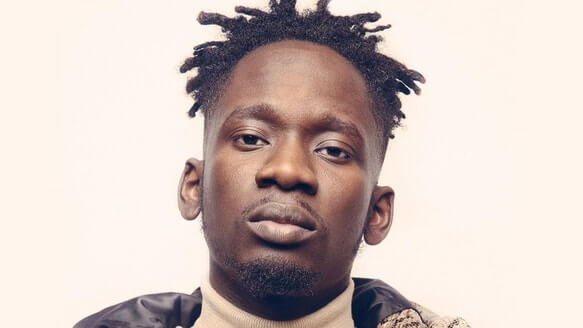 Name
Oluwatosin Oluwole Ajibade
Born
July 19, 1991
Port Harcourt, Nigeria
Post held
Founder, emPawa Africa
Industry
Entertainment
Background
Oluwatosin Oluwole Ajibade, also known by his stage name Mr Eazi, is a Ghanaian-based entrepreneur, singer, and songwriter. He is known for his RnB influenced Afrobeat sound, and the pioneer of Banku music, a fusion of Ghanaian highlife and Nigerian chord progressions and patterns.
Mr Eazi was born on in Port Harcourt, Nigeria on 19th July, 1991. He however was raised in Lagos. After his secondary education he relocated to Kumasi, Ghana, where he studied mechanical engineering at the Kwame Nkrumah University of Science and Technology.
While in college, he shuffled between making music, promoting concerts and making some business arrangements with rich kids at parties.
Rise to Stardom
In August 2015, Mr Eazi released the dancehall-influenced track "Skin Tight". It features guest vocals from Ghanaian singer Efya and was produced by DJ Juls.
In 2016, Wizkid, Nigerian music golden boy, announced that he signed Mr Eazi to his imprint Starboy Entertainment. However, in the year that follows Mr Eazi told Star FM Ghana that he wasn't officially signed. So Wizkid's statements could only mean that he recognized the novelty and excellence of Mr Eazi.
In April 2017, "Skin Tight" was featured in an ad for the vodka brand Ciroc. Currently, Skin tight has over 26 million views on YouTube, with "Leg Over" and "Pour Me Water" having over 63 and 12 million views respectively.
In 2018, he founded emPawa and has since been on a global campaign to mentor and fund African artists. The entity has assisted established acts like Nigeria's Simi and Ghana's King Promise in marketing and business. And has also brought promising artist like Joeboy to limelight.
In 2019, he was one of only two African artists to play the world's most prestigious music festival, Coachella. And was featured in Beyonce's Grammy-nominated The Lion King: The Gift album.
He also boast of over 280 million YouTube views and more than 4.1 million Spotify streams per month. And one of his latest projects was release seven months, Doyin, a song featuring Simi. This has amassed over 10 million views already on YouTube. In view of the foregoing, Mr Eazi is well suited for the Forbes under 30 africa list.
In case you were wondering if he's single, well, Mr Eazi is currently in a relationship with Temi Otedola, who is the daughter of billionaire oil magnate, Femi Otedola.

3. Davies Okeowo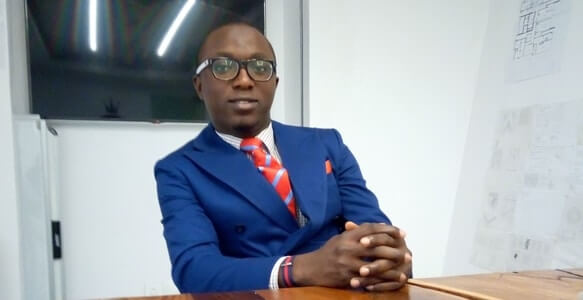 Name
Davies Okeowo
Post held
Co-founder and CEO,
Enterprise Hill and Competence Africa
Industry
Business Development
Background
Davies Okeowo holds a BSc degree in Accounting but aside his degree, he studied entrepreneurship and its many parts extensively: sales, business pitching, marketing, business model development and all different areas of business.
He made his decision to become an entrepreneur when he was in 200 level in the university. At the point, he didn't want a life of competing for a job. He wanted to create jobs instead.
He learnt from global entrepreneurs and leaders like Donald Trump, Richard Branson, Nelson Mandela and a host of others. Despite being a trained accountant, he had a passion for entrepreneurship and leader. Although things weren't going as planned upon his graduation from the university. He had some setbacks in the first business he venture right after graduation.
The Rise of Davies Okeowo
Even so, he was determine to succeed. While in traffic on the 31st of October 2014, EnterpriseHill was born. From 1st November till 31st December 2014, he conducted thorough research, partnered with a friend and put the initial structures into place.
On January 5th 2015, Enterprise Hill started as a firm that provides accounting services and business development services to micro, small and medium scale businesses. Ever since the entity has helped quite a number of businesses become profitable and set them on a path to sustainability.
In that same year, Davies emerge winner of the Next Titan Season 2 a Nigerian entrepreneurial reality show created by Mide Akinlaja. He went home with a cash price N5 million and a car.
In 2017, he founded Competence Africa, a social enterprise now focused on the employability of young Nigerians. Since inception, over 148 students have graduated from their competence development program and impacted over 2,000 businesses. As a result, he has qualified to make Forbes under 30 africa list, 2020.

4. DJ Cuppy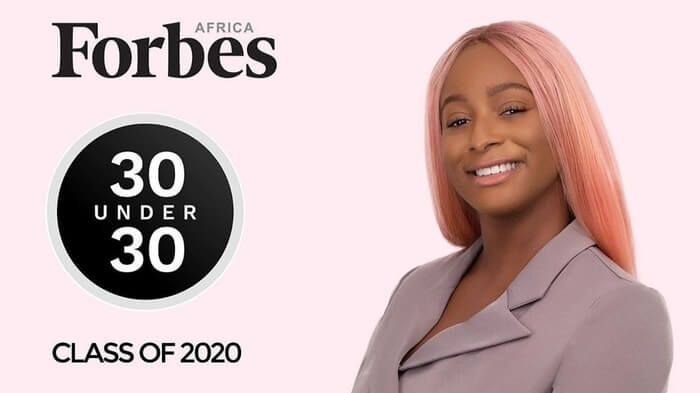 Name
Florence Ifeoluwa Otedola
Post held
Founder and Director,
Red Velvet Music Group
Industry
Entertainment
Background
Florence Ifeoluwa Otedola, better known by her stage name DJ Cuppy, holds a bachelor's degree in economics and management, and a master's degree in Music Business.
She is a daughter of billionaire oil magnate, Femi Otedola. And right from an early she wanted to become as rich as her dad. During her university days, she performed at local parties, events and in front of crowds filled with youthful energy.
Upon President Muhammadu Buhari's victory in the 2015 Nigerian elections, she was presented with an opportunity to perform for her country and the president on his inauguration. Since then, she played in front of more country presidents and in notable events all over the world.
In 2015, she founded The Cuppy Foundation, an NGO aimed at uplifting women, children, and people living with disabilities and tackling issues such as education, malnourishment and poverty.
She is a four-time winner of the Beatz Awards, under the category Best Female DJ of the year. And has won many other awards. Consequently, her decorated has earned her a place in the Forbes under 30 africa list, 2020.

5. Patoranking
Name
Patrick Nnaemeka Okorie
Born
May 27, 1990
Ijegun-Egba, Lagos
Industry
Entertainment
Patrick Nnaemeka Okorie, also known by his stage name Patoranking, is a Nigerian Reggae, Dancehall, Afrobeats singer and songwriter. He was born in Ijegun-Egba Satellite Town, Lagos on the 27th of May, 1990. And was raised in the town. Patoranking has family roots in Onicha, Ebonyi State.
In 2016, he was also awarded MTV Africa's Song of the Year for hit song My Woman, My Everything. Also, in that year and the one that follows, he was a judge on the internationally-acclaimed reality singing competition, The Voice Nigeria.
In 2017, he was awarded Best African Artist at the South African Music Awards (SAMA).
In 2018, Patrick was featured on Major Lazer's Particula hit song alongside Nasty C, Jidenna and Ice Prince. As a guest artist, he went on tour across North America with American singer and songwriter Lauryn Hill for The Miseducation for Lauryn Hill album's 20th anniversary.
Patoranking has taken home more than 20 awards. And have been nominated for over 40 awards including Male Artist of the Year and Best Dancehall Artist.
Patoranking is an ambassador for luxury jewelry brand Malivelihood and Lagos city marathon. He also signed a deal with an undisclosed company worth about N17.5 million. His net worth is valued at roughly $1 million.

6. Maryam Gwadabe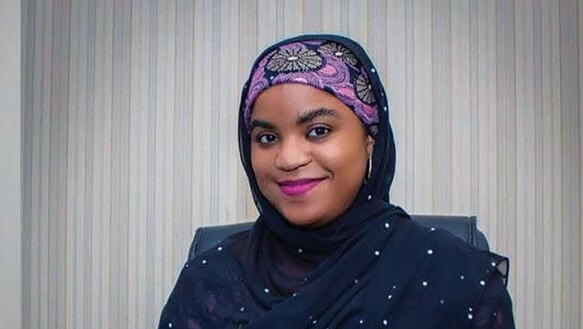 Name
Maryam Gwadabe
Post held
Founder and CEO,
Blue Sapphire Hub
Industry
ICT
In 2013, she bought some training material, developed a curriculum and started facilitating basic and advanced ICT skills from her living room with a capital investment of $405.
However, no one believed in Maryam Gwadabe dreams at the time.
In 2014, her students exceeded her expectations and her packed living room testified that she was doing something right.
In 2015, she set up a hub with support from her proud father who saw this growth.
Today, in the heart of Kano State in northern Nigeria, resides the Blue Sapphire Hub with 15 employed staffs. Maryam Gwadabe has trained over 5,000 youth and women, and supported over 20 tech-driven and non-tech driven startups with business development support.

7. Swanky Jerry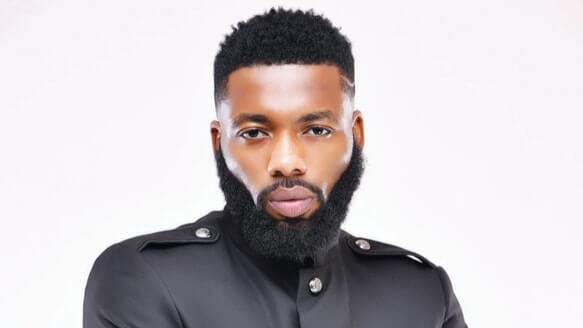 | | |
| --- | --- |
| Name | Jeremiah Ogbodo Ike |
| Post held | Founder, Swanky Signatures |
| Industry | Fashion |
Jeremiah Ogbodo Ike, better known as Swanky Jerry, is a Nigerian celebrity fashion stylist who has dressed the likes of Davido, Sarkodie, Tiwa Savage, Pearl Thusi, Nyanda, Yemi Alade, AKA and African presidents and first ladies.
In 2012, Jeremiah launched his fashion and lifestyle brand, Swanky Signatures Styling. Since then it has grown to become one of the most popular and influential brands in the industry.

8. Tracy Batta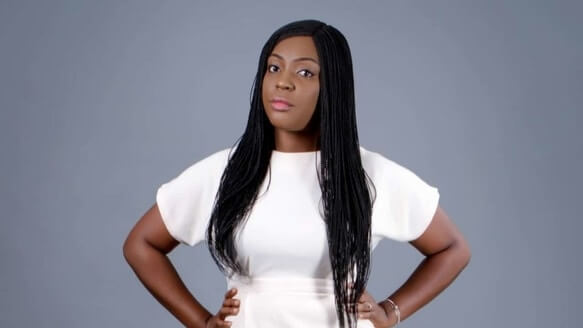 Name
Tracy Batta
Post held
Co-founder and CEO,
Smoothie Express
Business partner
Omowunmi Akande
Industry
Food and Beverage
In 2014, Tracy decided to start a smoothie delivery company for professionals like herself. With Omowunmi Akande, her business partner, they raised about $10,000.
Tracy and her business partner created a website, as well as the purchased a motorcycle for deliveries with sum raised, in order to start the Smoothie Express.
After experiencing some obstacles in their previously rented apartment, they moved into their own kitchen in 2016. The business grew as Tracy together with are business partner fine-tuned their smoothie recipes.
In 2017, they opened their first commercial store that would be able to receive walk-in clients in the heart of Victoria Island. Currently, Smoothie Express now has three modern stores with headquarters in Lagos, Nigeria.
In 2019, they received a loan from a women empowerment program sponsored by Access Bank. They currently have a team of 35 staffs. However, the produce utilized comes from over 15 farms across the country.

9. Olajumoke Oduwole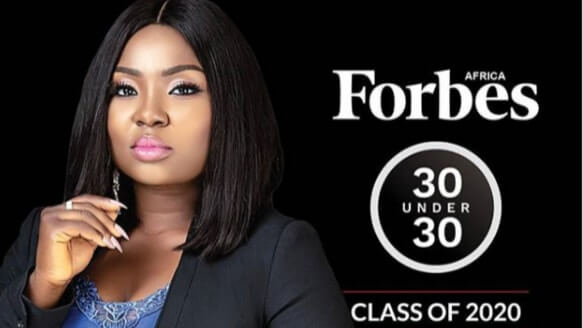 Name
Olajumoke Oduwole
Post held
Founder and CEO,
KJK Communication Limited
Industry
Software Development
In 2014, after quitting her previous job, Olajumoke founded KJK with her personal savings of $300. And could boast of writing about 16 programming languages.
In 2015, the business grew and she was able to open an office and employ two more people. She is the beneficiary of the Goldman Sachs 10,000 Women, a global initiative that fosters economic growth for women entrepreneurs.
KJK Communication Limited has built apps such as the tru-DATA app owned by TrippleGee & Co. Plc. a security company which resulted in a contract worth $2 million.
Currently, Olajumoke has a team of 18 full-time employees and works with 37 contract programmers on a project basis.
Olajumoke Oduwole looks up to Bill Gates, Steve Jobs, Elon Musk, Larry Page, Ginni Rometty, Mark Zuckerberg and Jeff Bezos. And she hopes to join them in the coveted list of techprenuers someday.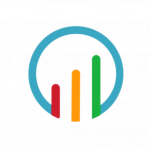 Zerofy Editorial is a team of writers determined to provide evergreen content to millions of readers worldwide.