Overview
It is very easy to disable Tumblr safe mode or bypass it all together, and we will show you just how to do so in this article.
In case you are new to Tumblr, it's a resourceful platform to share captured memories in form of photos and videos, as well as thoughts about the world within and around. In this article, we will be explaining the various ways to bypass Tumblr safe mode.
Before we proceed lets take a look at some reasons why Tumblr has taken an aggressive approach to cob the prolific increase in adult contents on the website.
Tumblr is used by varying individuals from several demographic groups. Users of this platform include celebrities, politicians, bloggers, programmers, as well as kids. And they choose this platform varies.
Nevertheless, there have been a rapid growth of adult contents on site. In fact, someone once tweeted that Tumblr has more porn than some porn sites, alluding to the increase in NSFW contents posted on the site. The growth NSFW isn't peculiar to Tumblr alone, as it been quite rampant across the web.
In order to restore civility to the website, the owners decide to place a restriction on all adult contents and any sort of objectionable content on the website.
This is to serve as a protective mechanism to prevent children or minors from accidentally being exposed to unsuitable content. Therefore, whenever a inappropriate content is detected an algorithm is set to flag such contents.
You may be wondering; how then can I bypass Tumblr? Well, we have meticulously scrutinise the website to find the best options to bypass this algorithm.
What is Tumblr Safe mode?
As mentioned earlier, Tumblr safe mode is a restriction placed on sensitive contents in order to prevent access. Tumblr normally pops this error that says; This Tumblr may contain sensitive media. Go to my dashboard.
All new Tumblr accounts are created with the safe mode automatically turned on. It doesn't matter what age you inputted the field provided or where you live.

Four Ways to Disable Tumblr Safe Mode
There are a handful of methods to bypass Tumblr safe mode, depending on the device you are using. It is worth noting that Tumblr safe mode is not an error, which means that it would be quite easy to resolve.
Note: If you are under the age of 18, you would not be able to turn off the Tumblr safe mode. So the methods below wouldn't work for you, since your account is registered with an age below legal requirement. Hence, we advice you to wait a little while and ensure that you are 18 years old or above before reading any further.
You would need to turn off the safe mode manually. Below are steps to follow to bypass Tumblr safe mode;
Option 1: For PC or Desktop Mode
Tumblr's desktop mode lets you use a simple option to turn off safe mode. Simply follow the steps stated here, and you would be free from the restrictions placed by Tumblr safe mode;
Here are the steps involved in how to bypass Tumblr safe mode on your PC or Android Desktop Mode;
1. Launch the Tumblr app on your PC or Android device

2. Sign in to your account

3. Click the account icon, then go to settings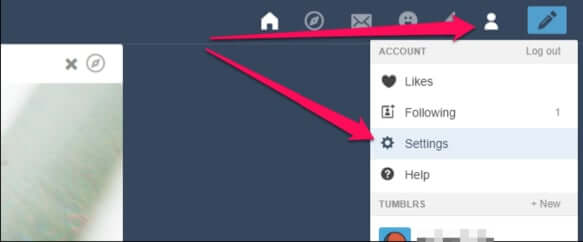 4. Once you find the filtration section, click the Tumblr safe mode toggle to turn it off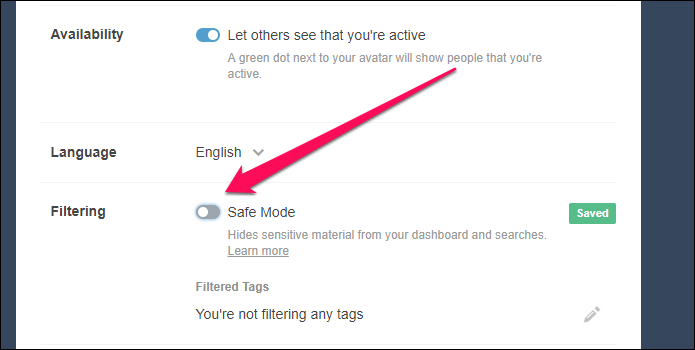 Note: In this method, you would lose access to sensitive contents once you log out. So to disable Tumblr safe mode using this method, you would have to be signed in.
Option 2: For Android
It is very easy to turn off Tumblr safe mode If you an Android user.
NB: Again note that you need to be above 18 years old to be able to use this feature.
Here are the steps involved in how to bypass Tumblr safe mode on Android;
Launch the Tumblr app on your Android device
Tap on the account icon at the Bottom right.
Tap on the Gear icon to reach the Account settings.
Choose General Settings from this menu.
Scroll down to the option Filtering
You would find the option for Safe Mode. Toggle the option to Turn off the safe Mode.
You can have access to all the NSFW content on your Tumblr account.
Option 3: For iPhone or iPad
This would be slightly different from the steps used on the Android device. Follow the steps here below;
1. Tap on your home screen, Launch Settings, Scroll down and choose the option Tumblr.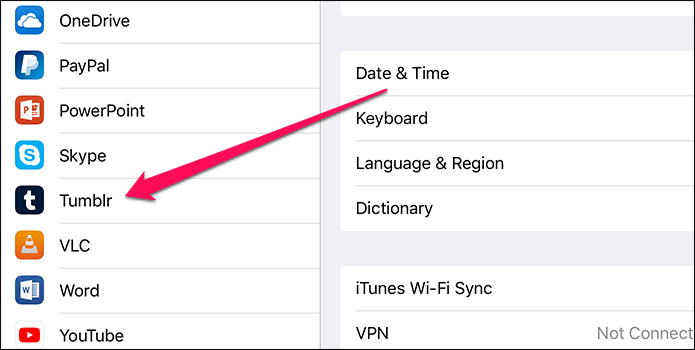 2. Under your Tumblr settings, tap on Safe Mode
3. Tap on the option Don't Hide Anything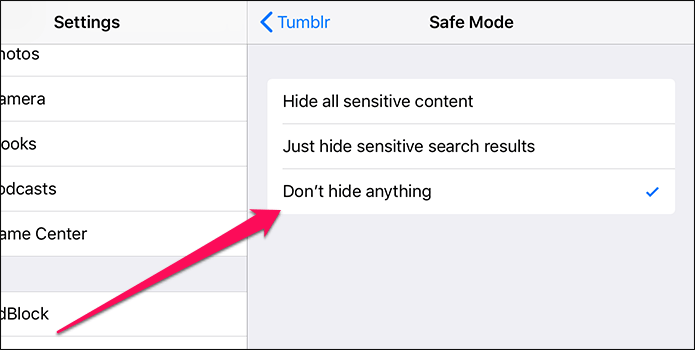 4. This will turn off the safe mode on Tumblr. You should be able to have access to all the NSFW content on the Tumblr account.

Option 4: Turn off Tumblr Safe Mode Without Having an Account
If you have no Tumblr account but want to have access to some content on Tumblr, you may discover that some your are blocked from viewing some contents.
In a situation like this, you would need to make use of a some tools that can help you have an access to flagged contents. You definitely do not need to create an account on Tumblr to have such access.
Some examples of the online tools required to access NSFW contents on Tumblr include Tumbex, Cascadr and GramUnion. You can avoid all restrictions placed by Tumblr and have access to any content you want with the tools mentioned.
Say for instance, you do not have an account on Tumblr, but you just need to access a particular Tumblr blog to check up on something. And, of course, it's blocked because even users without a registered account are automatically restricted from accessing NSFW contents.
However, we got you covered. There's absolutely no need to created an account to disable the Safe Mode. The online tools you that would let you access Tumblr by directly bypassing the restriction is highlighted below. Let's take a brief look at these tools.
Tumbex

This is a very useful website that lets you obtain the access to view restricted content in seconds. You can also search for individual posts with Tumbex. Additionally, it displays images in a customizable grid format which makes it very easy to navigate Tumblr, as well as improving user experience on Tumblr. Also, you can decide the quality you want images to load in order to save your data.
One feature that makes Tumbex unique the other two sites that would be highlighted later on is, you can bookmark blogs and posts for viewing late by signing in with your Facebook or Google accounts. Impressive, right? Of course yes!
Cascadr

Cascadr (formely TumblViewr) uses a minimalistic approach to presenting contents on Tumblr. However, this shouldn't make you doubt it's capabilities. Simply type in the name of any user on Tumblr, and it instantly starts loading photos and GIFs in thumbnail format, which makes it a very useful way to run a quick scan through thousands of posts present. Then, you click on a thumbnail to get a full resolution version of the image selected.
GramUnion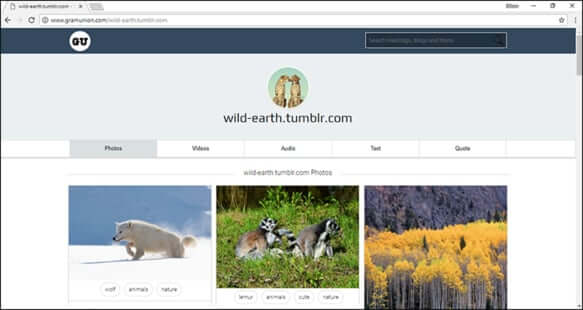 GramUnion used to be a very good tool to bypass Tumblr safe mode without having an account. With its help you instantly access any Tumblr blog, unrestrictedly or otherwise, by inserting the user's handle in the field provided. Interestingly, it is even way cooler that Tumblr itself due to the fact that you can filter posts by media type, by video, audio, or image. You can even input hashtags to view relating contents on Tumblr.
Sadly, the website is no longer working.

Final Word
In can be quite frustrating, especially when websites are treating you like a minor when you are not. From the websites' perspective, they are actually doing it to protect the young users. Anyways, we are glad to have provided you with some exciting options that should help you resolve Tumblr safe mode restriction. Adhere to the steps presented above and you should be able to access any content on Tumblr.