Overview
We have curated a list of the best websites to watch anime online. With a good internet connection you can stream various collections of anime online.
Some of these websites offer an option to download or save for offline. However, this feature is not supported in most of these sites.
Nevertheless, if you're new to the anime sphere, the word anime is was coined from animation. It made its first appearance in Japan over a hundred years ago, and has continued to evolve ever since. Also, it has gathered a large audience during these years.

Best Anime Websites to Watch Anime Online (Free)
Are you looking for the a high-quality anime website? One that has an array of collections, where you can watch anime online for free? Well, we have provide ten of that below.
On these websites you also get the latest news about your favourite anime. Whichever genre you searching for, you will definitely find them on these websites. Action, horror, hentai, comedy or anything else.
Over the years, I have watched some really amazing anime. And some anime websites have stood out and became a reference website for most online anime fans. This is due to the pleasant viewing experience derived from these sites.
A list of the best anime websites is presented below in alphabetical order;
9anime.to
Ani.me
Anilinkz
AnimeBam
Animecruzers.com
Animedao.com
Animefreak.tv
Animeheaven
AnimeNova
Animepahe.com
Anime-Planet
Chia-anime.tv
Crackle
Crunchyroll.com
Funimation
Gogoanime.io
Hulu.com
JustDubs
Kissanime.ru
MasterAni.me
Soul-Anime
TubiTV
Watchcartoonsonline.com

Best Anime Streaming Websites to Watch Anime Movies Online
1. 9anime.to (English Subbed Anime Online)

High quality anime, small ads and a good update frequency are the reasons for its popularity amongst anime enthusiasts. One noteworthy feature of 9anime is this; while watching an anime, ads aren't automatically displayed on your screen to interrupt your viewing experience.
Additionally, as soon as an episode is officially released, it doesn't take much time before getting uploaded on the website. Also, has a search feature, which can be grouped into rhythm, genre and type.
In case you are wondering about the next anime to watch, 9anime is a website that would be very helpful. Available on the homepage are comments and ratings from other viewers that would serve as a guide on what anime to watch next. However, you cannot download any anime series from this website.
2. Ani.me (Discover Anime Online)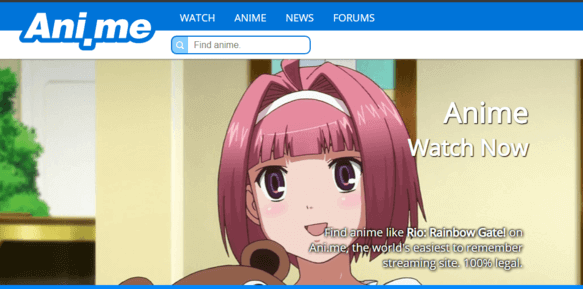 Ani.me, as the name implies, is an anime website that has a well-arranged categories anime. This makes it easy to find whatever anime episodes you are looking for.
The website has a search console that can further assist in finding the latest anime series or episodes. All of these enhances the user experience derived from using the website.
But these aren't the best part the website. Ani.me features quality content from an array of anime, including licensed U.S anime movies. Additionally, it has section dedicated for to an anime series, there you would find new anime series. It has a modern look with a beautiful interface, which contributes to the awesome viewing experience
3. Anilinkz (Streaming Anime Episodes Online)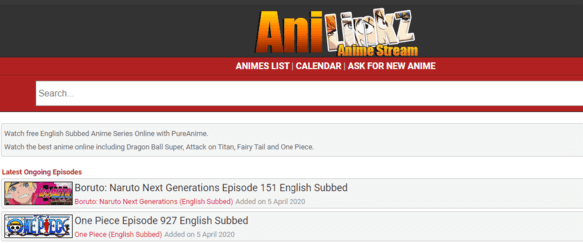 Anilinkz is website links or connect anime lovers with their favourite anime online. It boasts of a simple user interface which is very easy to navigate. This makes your experience in the website fantastic.
However, there is downside. This website is loaded with advertisements. You might accidentally click some if you're not meticulous enough. Even so, it is still one of the best anime streaming websites.
That said, Anilinkz is still a good option to watch anime online because you would find several amazing anime series on this website.
As soon as you insert the website's url on your browser, then hit the enter key, it automatically takes you to the homepage. There you would find a list of anime series that is updated continually.
4. AnimeBam (Watch Anime Online Free)

Some call Ainmebam an anime directory, which reflects how esteemed it is amongst anime lovers. Another reason for this could be as result of the way anime contents are displayed on the website; in a list form.
As seen in the screenshot posted below all anime related content are arranged properly. AnimeBam is one of the best websites to watch anime online. It a pleasant user interface with an excellent quality anime content.
Available on the website is search option that would prove helpful in searching for your favorite anime content. You can quickly get the latest anime shows and series on AnimeBam.
5. Animecruzers.com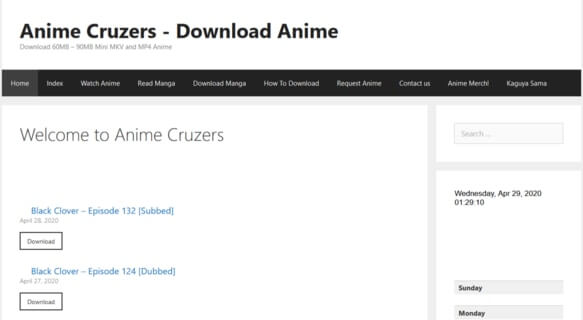 Anime Cruzers is a very responsive website with a smooth interface which is powered by a light theme — GeneratePress. It has a download feature and is especially useful to anime lovers with restricted bandwidth or data. You would anime episodes within the range of 60MB to 90MB in mkv and mp4 video formats.
6. Animedao.com (Watch Online Anime Free)

Animedao is another useful streaming website to watch an array of anime series online. It also has some English dubbed versions of anime if that's what you like. But I guess not, because most anime lovers prefer the Japanese version because of the perceived purity.
Animedao has a very minimalistic interface on the website with a long list of anime series. Like most anime websites on this list, it doesn't support download.
7. Animefreak.tv (English Dubbed Anime videos)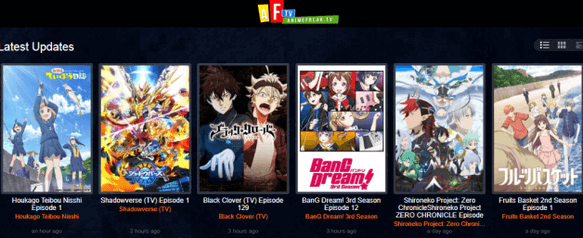 Animefreak.tv is an anime streaming platform with elegant design to facilitate awesome viewing experience. Anime Freak app is available for download on Play store. The distinguishing factor of this anime website is its exclusive contents, some of these contents cannot be found anywhere else.
If you prefer English dubbed anime, then Animefreak.tv is one to be reckoned with. Otherwise, you could stream the original versions also available on the website.
8. Animeheaven (Best Website to Watch and Download Anime)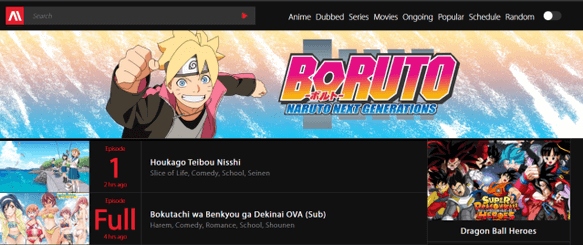 AnimeHeaven gives a somewhat premium viewing experience that makes users addicted to the website. There is almost no advertisement. And each anime category is properly designed. You'll find popular series like Naruto, Hunter X Hunter and One Piece on the website.
What gives this anime website an edge over the others is the download feature. You can download your favourite anime here. But if you prefer to watch anime online, it also has that feature.
9. AnimeNova (Watch Anime Online)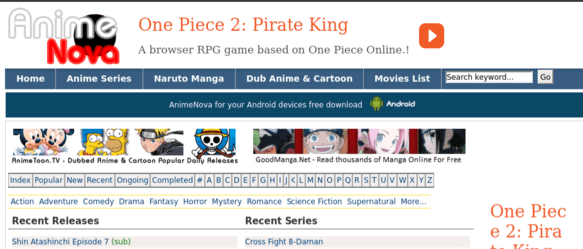 AnimeNova is anime website in possession of an extensive list of latest and new episodes. Interestingly, you might be left in a state of dilemma while scrolling through their collections of anime series.
This is because there will be so much content for you to the extent that you wouldn't be able to make an immediate decision on the anime to watch first. Unlike most anime websites in this list, AnimeNova uses text links rather than image or video advertisements.
AnimeNova is of course one of the best anime streaming website. Due to the enormous amount of anime contents available on the website, some anime enthusiasts call it the dictionary of anime content. It has a drop-down menu with different category of amine.
10. Animepahe.com
AnimePahe is a premium website, so premium that it doesn't have a single ad on it. It is completely ad-free compared to the rest sites already mentioned. It has a unique view. Most Otaku already know about this site, so if you did't, you're welcome.
11. Anime-Planet (Watch Anime Movies and TV Shows)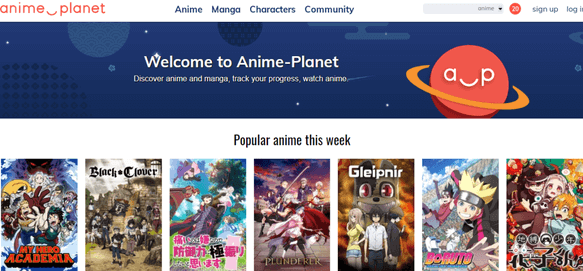 Anime-Planet is one of the best websites to watch anime online. It's very popular, there isn't much advertisements on the website.
Anime-Planet has a diverse anime content that would keep you occupied and entertained during this social distancing period. The high quality anime contents available on the website makes it one of the best anime streaming websites.
12. Chia-anime.tv (Free Anime Watch Online)

The distinguishing factor of Chia-anime.tv is the update frequency of anime series. You can find the anime episode almost as soon as it is officially released. This is quite remarkable. And Yes! You have the option to watch or download your favourite anime from this website. Chia-anime.tv is an anime website that is noteworthy.
13. Crackle (Watch Free Anime Online)

Crackle is definitely a top-tier quality anime website. Although the anime contents available on the website diverse as the websites already mentioned, it's still noteworthy. There exist, though, another challenge. Crackle is not available in all regions. So you make need the help of VPN services to access contents on the websites.
Crackle offers free anime shows, so you wouldn't have pay a premium watch anime online. If you're an anime lover, you surely should check this website.
14. Crunchyroll.com (Watch Popular Anime)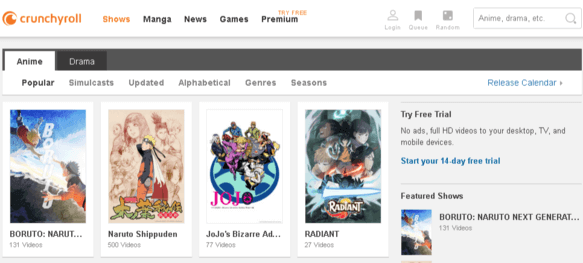 Crunchyroll.com is a legal anime website that provides premium services to users. To enjoy the services it provides you have to subscribe as a premium member.
It is definitely worth it because you get quick updates on your favourite anime latest episodes. It has a seemingly global support, which means that there is a likelihood that Crunchyroll.com works in your country.
15. Funimation (Best Website to Watch Anime Online)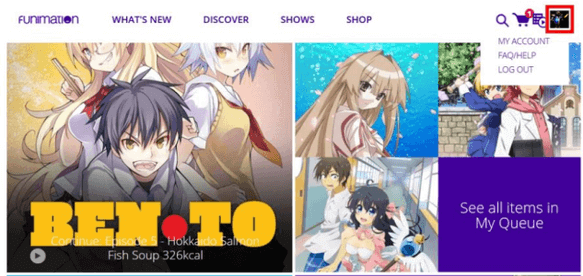 Funimation is a website you can rely on for anime series across several genres. It is embellished with a robust collection of Japanese anime. It is a legal anime streaming website that offers subtitled anime free of charge.
However, if you have an interest for dubbed versions of anime, you would need to pay a premium.
Funimation has an organised structure which comes at a price. There exist some restrictions in accessing the website. Hence, you would need to enable a VPN service to gain access to the site.
16. Gogoanime.io (Best Website to Watch Anime Online in High Quality)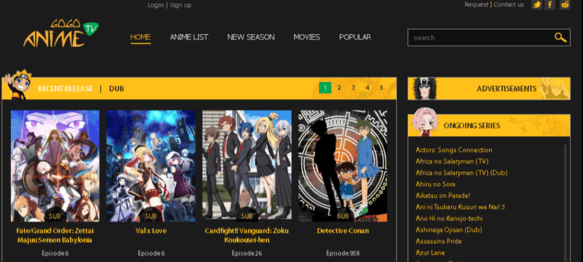 Unlike Funimation, GoGoAnime is available worldwide. Relatively, it is an organised website that offers anime fans with a multiplex of collections from Manga series to anime films. The availability of dubbed episodes and cartoon clips in English coupled with its amazing viewing experience makes this website one to keep in your radar.
Even so, there are some anime episodes on this website that do not have subtitles. If you are fluent in Japanese, you might enjoy the uninterrupted graphic display. Interestingly, GoGoAnime supports free download.
17. Hulu.com (Best Website to Watch Anime)

High quality videos, a wide selection of films or anime series and legitimacy are the highlights of this website. Hulu is an anime website that has received many good reviews over the years.
Unfortunately, Hulu is not available in all parts of the world. If you live in the UK, US, Europe and some countries of Asia. On that note, you may need to use VPN services to access Hulu.
18. JustDubs (Watch English Dubbed Anime and Movies)

JustDubs is a user friendly website with a smooth interface. It has a search button, which makes it easy to find your desired content. Available on the homepage are categories, grouped into romance, thriller, action, genres, drama, comedy, mystery and horror.
JustDubs made it to this list because of downloading feature. Since finding an anime website that supports download without having to create an account isn't easy to come by. Hence, JustDubs is one of the best websites to watch anime online.
19. Kissanime.ru (Largest Free Anime Website)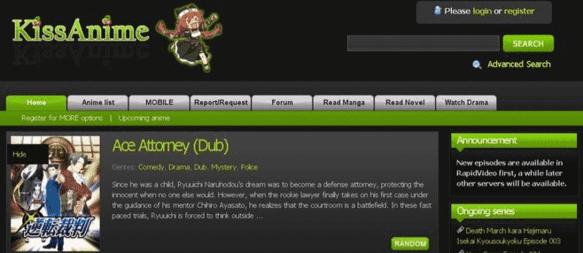 If this was a popularity contest, KissAnime would have occupied the number one spot on this list. It is an anime website hugely popular amongst anime fans. It has the largest fan base.
Most anime lovers asserts that they don't need another website because KissAnime has all they want. Hence, it can be said that KissAnime is amongst the best websites to watch anime online.
Additionally, it offers a wide range of video resolution as well as anime episodes. While navigating this site you would find both original and dubbed versions of your favourite anime.
However, you would have to sign up on the website to download an anime episode. You do not need to create an account to stream anime on the website though.
20. MasterAni.me (Watch Anime Movies and TV Shows)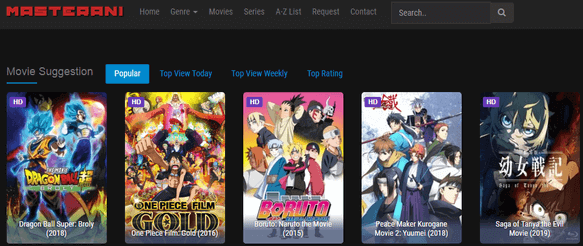 MasterAni.me is another good option for anime lovers that dislike premium membership anime websites. It is one of the best anime streaming sites online. The only caveat though is that you have be tolerant of the numerous advertisements on the website.
MasterAni.me offers a free and unlimited access to many anime series and movies. It has anime from different genres. High definition anime are also available if you are one that loves quality. The anime website also offers subtitles in Japanese and English languages.
21. Soul-Anime (Watch Anime Online)

Soul-Anime is a one stop shop for the latest Anime episodes. You can stream your favorite anime episodes online. But if you are more interested old anime movies or series, you should probably check the other websites on this list.
However, if it's a very popular anime show like Naruto, Bleach, Fairy Tale, etc. Then Soul-Anime got you covered. It has a simple design that is easy to navigate. As soon as you get to the homepage, you would be welcomed with an easy to use interface.
22. TubiTV (Watch Anime Movies and TV Shows)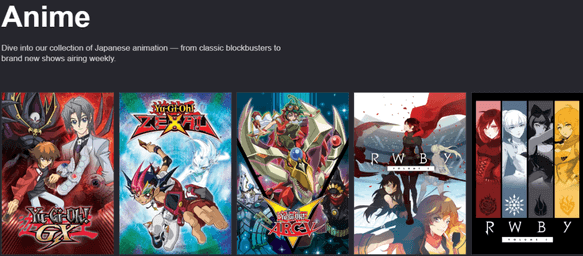 If this was a popularity contest TubiTV would have occupied the twentieth position. However, it isn't, yet TubiTV still occupies this position. Even with its lack of popularity, it is a home for pretty good anime that can be watched on the website. And definitely not the least resourceful. It has one of the best dark mode user interface on this list.
Tubi TV is one of the best online movie streaming websites that you can use to stream anime movies online. There is a separate anime category on this website. This website offers great quality anime movies and shows that would keep you entertained for a long time.
23. Watchcartoonsonline.com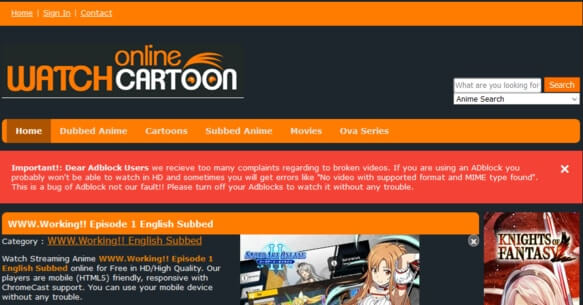 Watchcartoonsonline is a website to get latest anime. It has a wide range of dubbed anime, cartoons, subbed anime, movies and ova series. You can also choose to stream if you don't have enough storage on device.

Final Word
Anime can be very engaging and entertaining. Sometimes finding a good anime website can be very tough. Especially when you have a unique taste for quality and impressive viewing experience. This is why we have curated this list of the best websites to watch anime online, that would serve with a magical blend of Japanese anime.
You definitely would be impressed by the features of some of these websites. And there's always something to learn from each anime. Nevertheless, it is a good and efficient way to experience Japanese culture.
Over the years, I have received some practical knowledge about the Japanese culture through anime. It has broadened my perspective about the fascinating culture. I know you would find at least one or two websites from this list that would become your daily driver.