You must've heard of Apple's new $400 iPhone SE. I feel like it's going to be an incredibly important phone this year, not just for Apple, not just for iOS users that are hoping to upgrade, not even for Android users that want an upgrade. It's for the entire phone industry.
This is because when you look at the phone, the specs they've put into this iPhone SE shows that a completely different type of decision making went into this device.
iPhone SE 2020 Specs
Weight: 148g
Dimensions: 138.4 x 67.3 x 7.3mm
Display size: 4.7-inch
Resolution: 1334 x 750
Pixel density: 326ppi
Chip: A13 Bionic
RAM: 3GB
Storage: 64GB / 128GB / 256GB
Rear camera: 12MP
Front camera: 7MP
Colours: Black, White and Red
Battery: 1,821mAh
iPhone SE 2020 Release Date and Price
The iPhone SE 2020 release date is set for Friday April 24, and pre-orders are open now. They began on Friday, April 17 through Apple's official website and other retailers.
How much is iPhone SE 2020?
In the U.S., the iPhone SE 2020 is available for $399 for the 64GB model and $449 for the 128GB model. The iPhone SE price starts at £419 in the UK, which is a little higher than the older iPhone SE entry level price.
The iPhone SE 2020 price in Nigeria is going to cost about ₦165,000 for the 64GB base model. While the 128GB and 256GB variants will go for ₦205,000 and ₦255,000 respectively.
Also, the iPhone SE 2 price starts at 2,442 Ghana Cedis, 45,674 Kenya Shillings, and 8,115 South Africa Rands for the 64GB variant.
In India, the iPhone SE 2020 is tagged at ₹42,000 price for the 64GB model. With ₹46,000 and ₹56,000 for the 128GB and 256GB versions.
Additionally, the iPhone SE 2020 goes at a price of ₱27,739 in Philippine for the 64GB variant. The 128GB and 256GB models will go for ₱30,380 and ₱36,985 respectively.
| | | | | |
| --- | --- | --- | --- | --- |
| Model | US | UK | Nigeria | India |
| 64GB | $399 | £419 | ₦165k | ₹42k |
| 128GB | $449 | £469 | ₦205k | ₹46k |
| 256GB | $549 | £569 | ₦255k | ₹56k |
Deviating from status quo
The phone company has found a way to answer questions like; How much can we pack into a $400 phone? How much can we give our customers for that money? What do people actually want at that price point?
And this thinking process deviates from the typical high-end companies these days.
The current trend
It's more like;
What crazy amount of tech can we stuff into this phone and then how much can we sell it for? What's the highest price we can jack this thing up to before people stop buying it?
That really feels like the trend that we've seen for the past five to six years. It's just crazy increase in price of all the flagship phones, like twelve hundred dollars, fifteen hundred dollars.
Now, I think $2,000 smartphone, all thanks to the Galaxy Fold. These are the phones at the top-end right, the premium expensive stuff.
But when these brands make their mid-tier market phones like the four or five hundred dollars phones, they have to game these phones so hard so that the top-end stuff doesn't look terrible in value by comparison, right?
iPhone SE 2020 vs Pixel 3A
You got to make the $400 phones appropriately 'specked out' so that the super expensive stuff looks good. But last year, there was an exception; the Pixel 3A. And I thought that this is one of the most important phones that came out last year, because it was a phone that prioritized the camera.
When I did a video on that phone, I remember thinking I'd like to see Apple's response. I want to see what Apple does now knowing that there is a $400 phone out there with a killer camera.
And I think the iPhone SE is the response, maybe not directly. Maybe this was planned a long time ago, maybe it was never really in response to the Pixel 3A. But I love what this thing brings and I hope it becomes a thing.
I want more smartphone companies to have this mind-set. Like hey, how good of an experience can we deliver for 400 bucks? Instead of this idea of like hey, how do we how do we con people into buying $2,000 smartphones? Those are very different mind-sets. And the thing I find most interesting is that I don't think there's a lot of companies that can pull this off.
How the iPhone SE 2 affects an average consumer behaviour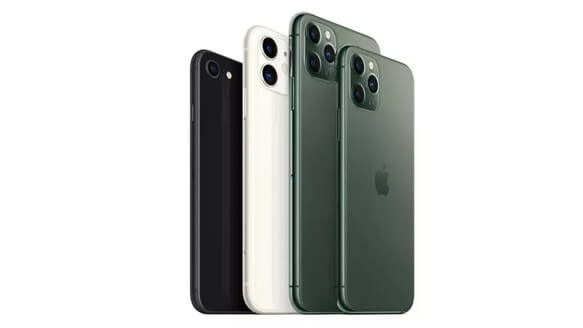 For instance, think about Apple and what's going on here, when they have the $400 smartphone that sits on the shelf with the rest of the line-up.
If a potential customer walks into an Apple store, there are people out there that are going to buy an iPhone 11 or maybe an iPhone 11 Pro and now they see this. Yeah, I'll go for that. Hell yeah! I'll save like the four, five or six hundred bucks.
I will buy the cheaper $400 phone. So they're losing some revenue in that sense. However, they're probably gaining a huge chunk of people that were never have even considered an Apple phone, but now they got a $400 option and they come over.
Now, think about how many other companies willing to make a good $400 smartphone that makes the rest of their line-up look weirdly overpriced. Not so many and maybe that's the play.
Maybe that's Apple's ultimate move where they're like, hey smartphone industry, we don't even care about hardware anymore. We got our expensive stuff but we'll sell this cheap thing. It doesn't matter what you got, it doesn't matter if you come up with your Snapdragon 8,000 and 64GB of RAM.
It doesn't matter because we have a $400 smartphone that people want to buy and when people buy this thing we can sell them services. And that's how Apple can make their profit.
The Collateral Damage
Therefore, this whole idea of a $400 smartphone is going to disrupt so many things in the industry. And I love it. I just want to see how this thing plays out. Now it's probably not as fun for the hardcore tech enthusiast. It's got a big forehead, big chin.
And the screen itself is lacklustre compared to the amazing options we have available. But a lot of people just don't care about that stuff.
It does have wireless charging, water resistance and a super fast A13 Bionic processor that can shoot 4k 60fps video. And because it's an Apple's iPhone it's going to have years of software support. I'm expecting at least five-plus years of software updates.
Who can compete with Apple in the mid-range market?
What other $400 smartphone can boast of that? That kind of software support for that many years? That's iPhone for you. Yeah, there is one thing that I feel like Apple kind of left out. It's the fact that they don't have a night mode on the iPhone SE. With that A13 Bionic processor, they should easily pulled that off. Sadly though, it's not in there.
How would the iPhone SE 2 affect the resale value of other smartphones in the market?
Another collateral damage when it comes to the iPhone SE is that the existence of this $400 smartphone heavily affects the resale market.
The resale of everything, not just iPhones, but every phone out there would experience a significant drop in second hand value. Especially the older ones that look like the iPhone SE. For example, iPhone 7, 8, and 6, all of those are worth very little now because of this $400 phone.
How would this affect the prices of the high-end smartphones?
Additionally, even the more expensive iPhones and Android phones will take a hit. The whole market just gets shifted around a little bit because of the existence of this phone.
Which is kind of interesting but this is this aspect that's most interesting to me. What is Android's answer to this? What is an equivalent $400 Android smartphone?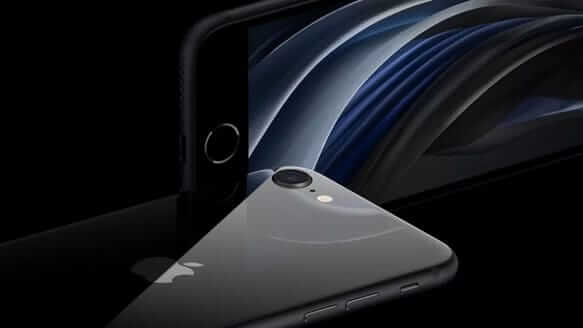 The Bottom Line
I've been thinking about this, the closest thing that came up to it was a Google's Pixel 3A. But there's some deficiencies with that product that the iPhone SE does not have. Particularly, the processing strength.
Even so, the new one, the Pixel 4A when it eventually comes out might probably be the closest stuff. That said, when you try to look at everyone else in this segment, any other smartphone, there's a half dozen phones out there that are really good, but they all can't compete with the iPhone SE. At least, I don't think they can.
You need a phone from a reputable company that's going to last with good software support. Who's doing that at 400 bucks? Your guess is as good as mine. I'm not saying it can't be done.
This is why the SE is so cool because I think companies will try to step in. I mean they have to, if you don't you lose. Someone got to, every company now has to compete with the $400 iPhone. That's it guys. What do you think?