Are you looking for used cars for sale in Nigeria? Do you want used Toyota cars for sale or Lexus cars for sale? Or perhaps you want cheap cars in Nigeria? Would you prefer a new or a neatly used car (tokunbo)?
Well, in today's article we have curated the best websites that you can buy used cars online in Nigeria. When an average Nigerian wants to buy a car, he gives attention to his wallet. Only an individual with a deep pocket would care less.
Generally, used cars (also known as tokunbo) are lesser in price compared to new cars. As a result many Nigerians opt for used cars. Also, there are foreign used cars and locally used ones.
Used cars are often purchased in Nigeria, because they are cheaper and you'd also get a value for your money. When you buy a good tokunbo car, you can sell it for a similar amount a year or two later.
The busiest physical vehicle market in Nigeria is the Berger Auto Market located in Lagos, Nigeria. It is also known as the largest auto-market for used cars in Nigeria.
Cheap Used Cars in Nigeria
If you want cheap cars, then you can get a very neat tokunbo car from any of these websites. Every year, the cost of importing a car keeps increasing due to foreign exchange rates. And also, customs are not helping matters.
To import a saloon car from Germany would cost about N400,000, but you would have to pay an additional N350,000 for custom duty. Indeed, that is outrageous. However, if you buy that same car from Cotonou, it would cost less than N100,000 to clear it.
If you are to buy that same car from any of the online marketplaces, then you would not have to be concerned about custom charges. You would get the car for less. Whether you want to buy or sell a car, it is not actually easy.
It requires due diligence. You need to do some major checks before buying a used car. In the past you had to visit a car stand to buy a car, but it's not so anymore. These days you can get car offers while resting on your couch.
The use of peer-to-peer technologies have made everything easier. However, it is quite similar to visiting a market, because you can negotiate prices, select from a variety, etc.
Due to the comfort derived when you buy a car online from your home, we see many people engaging in it. Just few days back, a colleague was able to sell about 4 cars within a week on Twitter. Well, the car prices were quite attractive.
In the list below, we have curated the best platforms to buy cars online in Nigeria. The costs of the cars are also pocket-friendly, depending on your choices.
Best Websites to Find Used Cars for Sale in Nigeria
| Website | Type |
| --- | --- |
| Betacar.ng | eCommerce Website |
| Cars45.com | Peer-to-Peer Marketplace |
| Carmart.ng | eCommerce Website |
| Cheki.com.ng | Vehicles Marketplace |
| Jiji.ng | Online Marketplace |
| Jumia.com.ng | eCommerce Website |
| Nairaland.com | Forum |
| Olist.ng | Peer-to-Peer Marketplace |
| Spicyauto.com | Online Marketplace |
| AutoJosh.com | Car Blog, Online Marketplace |
| Naijauto.com | Car Blog, Online Marketplace |
1. Betacar.ng
Betacar.ng is a platform that desires to transform the automobile industry. On the platform, you will find high quality foreign used cars. The website has an auto loan that gives individuals the opportunity to get the car of their dreams. The payments structure is affordable and convenient.
The car financing program allows you to purchase a car of your choice, while you pay in installments. The initial payment would be about 30% of the car's value as determined by Betacar. While the following payments would be within 12 – 36 months after the initial payment. The interest rate is not really on the high side.
This is a program that could be helpful to salary earners that are in dire need of a car. The "Betacar financing" is one way the company tries to add value to the automobile industry.
2. Cars45.com
Cars45 is a startup that was created to digitize Africa's used car market. The platform was founded by Etop Ikpe, who also serve as the CEO. Etop previously held the position of commercial director in Konga.
When he started Cars45, his intension was to build trust in the automobile industry while improving vehicle data and organising a structured network of dealers.
Cars45 is a car auction platform, where you can sell your used car. The platform has aided many Nigerians to sell their vehicles. The platform utilises a peer-to-peer system to help buyers and sellers meet. Prior to now, a car is listed the platform it is inspected.
But due to how large the company has become, it is becoming increasingly difficult conduct an inspection on each held for sale. Even so, there are several Cars45 inspection centers around the country in order to enhance product quality and trust.
After the required inspection and verification is done by the company reps, then the cars can now be put on the site for sale. This is quite helpful, because people would not normally want to reveal the faults of their cars when they want to sell them.
If you want a used car in Nigeria, then this is one platform to consider. The cars are usually affordable and the platform considerably reliable. The peer-to-peer communication is another thing I find appealing.
3. Carmart.ng
If you need foreign used cars, tokunbo cars, Nigerian used cars and vehicle parts, then Carmart is probably your best bet. Carmart.ng is a Nigeria's second-hand car marketplace. It is a website where used cars are traded in the country. There are so many car dealers that are registered on the platform.
Whether you are a buyer or seller, or just an inquisitive individual, you can check this website out. The website has been around for a while now. Carmart Nigeria makes it possible to get your favourite cars at affordable rates.
At times the prices may seem to good to be true, so you have to weigh your decisions. Additionally, there are expensive cars on the website depending on why you want.
4. Cheki.com.ng
Cheki is another reputable marketplace where users search for used cars. The platform serves as a mediator between those that want to sell cars and those that want to buy cars. Well, the service isn't limited to cars' dealership. People sell bikes, trucks and even vans on Cheki. It's a really large marketplace.
If you are visiting Cheki for the first time, you will find available cars for sale on the homepage. The dealers on the platform have been vetted, and they claim that the individual sellers are trusted as well. The process is easy and fast.
Last year, Cheki announced a new product, Cheki Finance, which is similar to Betacar Finance. This is a product that offers payments in installments to users of the platform. That goes to show the seriousness of Cheki in the automobile industry.
5. Jiji.ng
Jiji is probably Nigeria's most popular classified website. Not only used cars are sold there, you can simply sell anything that is no longer of use there – phones, laptops, and even perishable items. When it comes to the selling of used cars, the website has over 100,000 adverts for used sale of cars in Nigeria.
Whether you need fairly used cars in Nigeria or simply need to know the prices, you can check on Jiji. They also have listed Toyota cars for sale. Jiji Nigeria is a household name when it comes to to selling cars. What I like about the platform is the peer-to-peer transactions.
Jiji is not involved in the buying or selling process. You see a car that you like on Jiji, you simply have to call the seller and negotiate the deal. Jiji does not get a cut from the payments. However, you users are advised not to make payments for items that they have not seen.
I've had a friend that lost some money to a seller on Jiji. Well, he paid for a laptop before physical examination and the laptop did not never arrived.
Amongst other services rendered by Jiji is the enlistment of several products and services; jobs listing, properties and clothing, etc. Sellers can advertise their products with Jiji by paying a token and their products will reach a wider audience.
In April 2019, Jiji acquired OLX Nigeria. OLX was another classified website where users can buy used cars. The reason why I would rate Jiji as the biggest used cars marketplace.
6. Jumia.com.ng
Jumia is no new name. It is the biggest eCommerce platform in Africa, usually tagged as the "Amazon of Africa." They also have a platform where used cars can be bought and sold. That is the Jumia Deals, which can be accessed on deals.jumia.com.ng. As at the time of writing, there are over 14,000 used car Ads on the website.
Anyone can register to become a buyer and seller on Jumia Deals. Sellers can also advertise on the platform to reach a wider audience.
Carmudi Nigeria used to be another website to buy used cars. It was acquired by Jumia group during their expansion in June, 2016.
7. Nairaland.com
Nairaland happens to be the only forum that made it to our list. It is a very popular forum in Nigeria, and as a result buyers and sellers tend to meet there. Currently, there are so many threads on automobile where users sell used cars. Sellers simply snap pictures of their cars and upload to the website and include price for the cars.
The platform have been in existence for over a decade, and one of the oldest means of buying cars online in Nigeria. There are several active sections of the website. For example, the education, sports, technology, politics sections, etc.
8. Olist.ng
Do you want to buy a used Toyota, Lexus, Honda, Mercedes-Benz, Nissan, Ford, Volkswagen, Acura, Hyundai, Peugeot or Land Rover car? Olist is ready to help you out.
OList is a free online marketplace. The platform is quite similar to Jiji. Buyers and sellers are connected to do business. The process is fast and easy. Just like Jiji, you can literally list anything up for sale on the website. The platform also offer instalment payments on cars.
The registration process on Olist is very easy, you simply have to register with your email address or Google or Facebook. Well, the picture of what you want to sell matters a lot. So the better the quality, the more the attention. You simply have to add a description to the item.
Olist is one of China's Opera subsidiaries. When you download the Opay app, you will find the classified website there as well. The users of the platform can sell anything at anytime. Olist has over a 1,050 used cars for sale.
9. Spicyauto.com
Spicyauto is a marketplace where you can buy used cars. Depending on the quality that you want, you will find a variety of cars on the website. Not that the website is spicy itself, but its services are spicy. It is another platform that connects buyers with sellers.
Spicyauto suggests to users vehicles to buy. Usually, the best used car you should buy is the one that your pocket can afford. The website happens to be amongst the reliable websites to buy cars in Nigeria.
10. AutoJosh.com
AutoJosh is a car blog and a website that offers used cars from USA, Canada and Dubai. The website is one of the oldest automobile blogs in the country. I have read some helpful articles on the website in the past. They make good attempts to educate Nigerians on car maintenance.
11. Naijauto.com
Naijauto has over 19,000 cars for sale in Nigeria. Among the used cars available on the website are Tokunbo cars and foreign used cars.
There are also new cars on the website. This is another popular car blog in the country. Autojosh and Naijauto are amongst the best car blogs that sell cars. Majority of the cars listed on the website are not owned by them, but are listed by a third party.
Naijauto offers a simplified registration process as well. You can also do a location based search on the website. That way you can find used cars for sale in your neighbourhood.
Caveat Emptor
We at Zerofy.ng are not in any way affiliated with the aforementioned platforms nor do we endorse any of them. This article is an independent opinion based on our findings.
Due diligence is an essential constituent when it comes to making online purchases. For purchases are made at your own risk.
Final Note
In this article, we have covered the most popular websites to buy used cars in Nigeria. If you are interested in getting a tokunbo car, then these platforms will be very helpful. There are some other newer websites that offer similar services, but we could not verify their authenticity.
If you need cheap cars and cars below ₦500,000 in Nigeria, you will definitely find some on these websites. The websites listed in the article have been in existence for years. They have been offering such services with little complaints.
However, we encourage that you do a concise research as well as physical check before paying on any of the above platforms. Even when the platform does it own checks, we do not recommend that you rely on that.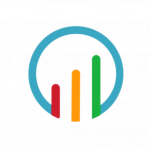 Zerofy Editorial is a team of writers determined to provide evergreen content to millions of readers worldwide.