Spectrum TV App on Firestick Guide
There are a number of applications that can be used to stream contents on the Internet. Today, we will be reviewing one of the very best – Spectrum TV app on Firestick.
This App gives you access to over 250 live TV channels and about 35,000 On Demand TV shows and movies. On Firestick, the services are also replicated. The streaming service was released as an alternative to their traditional cable.
Spectrum's traditional cable has been trouble to some users, they have complained of its slow connection and common errors that are prone to cable boxes.
However, Spectrum the TV app is meant for users to avoid all these troubles. At first, it sounded like a business conflict, but with time it helped to save customers from leaving the platform.
Spectrum TV app is optimised to work on iPhones, Android, Windows, Xbox One, Atiku, and some other devices. Today, we are more concerned on how you can install the Spectrum App on Firestick as well.
When it is installed on Firestick, you will be able to watch TV shows and movies. You simply have to get the Amazon Fire TV Stick device and connect it to your TV.
Note: We at Zerofy.ng do not support nor encourage content piracy. We view content piracy as unprofessional and unethical. Hence, we beseech our readers to desist from engaging in such actions.

What Is Spectrum TV App?
If this is the first you've heard of Spectrum TV app, it is a recently released smartphone app where Spectrum customers can stream movies and TV shows.
Customers who are already subscribed to Spectrum cable do not have to make any additional payments. They simply have to download the app on supported devices and cast to TV.
Spectrum TV app on Firestick is not any different from how it works on other devices. The app allows users to watch movies and TV shows of there choice.
Currently, there are tens of thousands of movies and TV shows that are actor viewers. Hence, if you have the Spectrum 4K box, you are certain of getting the highest quality when streaming.
As mentioned already, Spectrum TV app is available for a long list of devices. However, the Spectrum TV app for Firestick can be installed on iPhones, Android, Windows and Roku. All you need is a good internet connection, and nothing would prevent you from viewing your preferred movies.

How to Install Spectrum TV App on Firestick
In order to install Spectrum TV app on Firestick, here are is simple procedure that you can follow. Please note that if the app is not properly installed, it could hinder its usage. Try to follow all steps as outlined below:
Step 1: Enable Apps From Unknown Sources
If you are using an Android device, you need to enable apps from unknown sources. So to get Spectrum TV app to be installed on Firestick, you have tick that box in your phone settings.
Settings > My Fire TV > Developer Options > Apps from unknown source > Toggle to Turn On
Step 2: Amazon Firestick Settings
You need to head over now to the Amazon Firestick settings to set the app to work with unknown apps as well.
Step 3: Click on My Fire TV
While on Amazon Firestick settings, select My Fire TV in order to modify its preferences.
Step 4: Select Developers Option
From the list, find developers option and select it.

Step 5: Click on Enable Apps From Unknown Sources
After you have enabled apps from unknown sources on Amazon Firestick settings and on your device, you can proceed to the next step.
Step 6: Search for Downloader App
On the homepage of Firestick, you can search for "downloader app". Once you find it, you can do well to install it.
Step 7: Download Spectrum TV App for Your Device
Here is a link to Spectrum TV app (apk file format): https://bit.ly/2AE8Wad
Step 5: Install the App
After you have completed downloading the app, the next thing is to install it. Usually, the installation process is automatically initiated.
Step 6: Launch the App
After the app has been properly installed, that is you have waited for the installation process to be completed. Then, you can launch the app as it is ready for use.
Note: In some devices, there may be problems with the installation of the app. Well, we have included another means of installation. You can use the ES File Explorer to locate the Spectrum TV app file, and install it on Firestick.

How to Install Spectrum TV App on Firestick With ES File Explorer
Spectrum app can be installed on Firestick with ES File Explorer. But first, you have to install ES File Explorer on Firestick. It is one valuable file navigation app for Android users. In order to install ES File Explorer app on Firestick, here are some steps to follow:
Step 1: Open ES File Explorer App
You can open the ES File Explorer app on Firestick.
Step 2: Click the "Add New" Button
Click on the add new key that is located at the bottom of the app. The add new key is symbolised with a plus (+) sign.
Step 3: Input the URL Source
You have to input the source URL into in the path field that is provided. This is the URL https://bit.ly/2WKyBXz to be inserted. After inputting the url, you have to confirm by clicking "okay."
Step 4: Download the App
The download page of Spectrum TV app will the appear on the screen. You can simply click the download button to start your download. And then, you tap the "click here" on the screen.
The installer file the be downloaded to Firestick. You can open the file and click the install button twice (not double click).
When the installation is completed, you can the proceed to open the app. If the app opens, then you have successfully installed it. This is the simple guide that you can follow if you would prefer to install Spectrum app for Firestick with ES File Explorer.

Features
There are so many reasons why people like the Spectrum app. It's not like your regular streaming apps. It also serves as an added service for individuals already subscribed to Spectrum services. I like to watch some movies after an eventful day, and I think this is one app that can help.
The number of TV channels available for viewers is one of the most that I have seen for a streaming app. It offers over 250 live TV channels, and these channels are not limited to a part of the world.
If you do not like to repeat a movie like me, then you would like the app. As at last year, it has over 30,000 on demand movies and TV shows. You are always covered with the app. If you are spending a long time at home, you would find a good number of movies that will interest you.
The app also have advance filtering options. Hence, you can easily make a choice without having to do much navigation. If you need a particular movie, you can search for it, and there is a high possibility that you will find it.
The app can be easily customised to suit your needs. It makes it less of a hassle to stream movies and TV shows. I've download premium streaming apps in that past that I was not comfortable with, Spectrum is not that way.

Spectrum TV App on Firestick
On Firestick, the Spectrum TV app is not any different. You can also curate a list of channels that you like. That is more of like a favourite category, and it makes it easy for you to watch those channels whenever you want to. The personalised list is a feature that I find amusing.
To be honest Spectrum TV app on Firestick is really amazing. When it comes to Spectrum standards, only a few streaming service ca give it a run for your money.
The overall performance is excellent and you would hardly have any problem. It is even advisable for regular cable subscribers to consider using the app instead.
If you want no stress while trying to stream your favourite movies and TV shows, then you should think Spectrum. A great tool I must say.

Final Note
When Spectrum TV app was launched its services was available for $14.99 per month. After installation and subscription, there were no other additional charges. However, installing it on Firestick was a problem. With the methods we have outlined in this article, you can easily install Spectrum app on Firestick.
If you have problems installing the app on Firestick, you can make use of ES File Explorer as explained earlier. With a successful installation, you can watch its programs across all your devices. This is one app my friend always talk about.
However, if you have any questions or additional tips, you can leave your comments. Thanks for reading, don't forget to share as well.

Disclaimer
The mobile application itself does not breach any copyright agreements. However, when a third-party version is download then it could lead to a breach. This article was written simply to entertain our curious readers.
We do not encourage any illegal use of the app or any of its services. The can not verify authenticity of any third-party services that promise anything otherwise.
We advice our readers to avoid all form of piracy. The use of term free streaming is simply to refer to contents that are already available to the general public.

Frequently Asked Questions
VPN is not necessarily required to make use of Firestick. However, Firestick app is mostly used by users that do not want to pay for premium services. There are several Firestick apps out there, but recommend that you avoid them if you do not want to risk your data.

VPN cannot protect yourself data when you make use of any Firestick services. Because majority of its services are copyrighted, you data could be at a risk. VPN simply shields your IP, but it does not guarantee your safety online. However, if you need a VPN then you can simply download one form the Internet.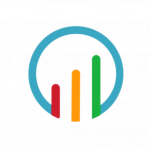 Zerofy Editorial is a team of writers determined to provide evergreen content to millions of readers worldwide.