Meet the Owners of 1960Bet, Bet9ja, BetKing, BetBonanza, BetPawa, MerryBet, NairaBet, SportyBet & SureBet!
1960Bet, Bet9ja, BetKing, MerryBet, NairaBet and SureBet are the top 6 most used betting platforms in Nigeria. There are others, but for the purpose of this article we will be focusing on these platforms. I have always wanted to review these betting platforms.
Having partnered with some of them in the past, we have closely monitored the growth of these sites over the years. Initially, I wanted to write on only 5 betting platforms, but I couldn't resist opportunity to give a more robust outlook on the industry in Nigeria.
It is was quite difficult to exclude any of the platforms. The industry appears to be thriving so much in the country. The National Lottery Regulatory Commission (NLRC) regulates the betting platforms in Nigeria, hence payments made to these platforms are safe.
Although it cost over 50 million naira to start a betting website, we hear of a new one every now and then. Even so, betting professionals usually prefer to stick with the older platforms.
Overview
Currently, a number of mobile payments app can be used to fund a betting website. For example, you can transfer funds from your Quickteller and PalmPay accounts to your betting wallet. Interestingly, most payment platforms do not charge you for such transfers.
The betting system in Nigeria is also different from that in other countries. Because of the poor internet connections provided by ISPs, majority of the betting companies have affiliate shops around the country where users can place bets at ease.
The profits made by the betting companies is also very attractive. An average betting company makes an estimate numbering a billion naira per month in Nigeria. That is a whooping sum of money. You wouldn't find something like that elsewhere. The profit is usually made from lost bets.
Lets now take a look at the owners of 1960Bet, Bet9ja, BetKing, MerryBet, NairaBet and SureBet. These are companies that are worth billions of naira. I would be talking briefly about their history and some other information that they have made public. This is an article that was requested by one of our readers that happens to be a punter.
In the following part, we will looking at the owners of 1960Bet, Bet9ja, BetKing, MerryBet, NairaBet and SureBet.
Who Is the Owner of 1960Bet?
The founder, MD/CEO and owner of 1960bet is Dotun Ajegbile. Dotun is one of the early promoters of sports betting in Nigeria. He has a Masters in Business Administration from the Lagos Business School. He has been in the industry since early 2012.
The company had problems in 2014, so it restructured and then came back stronger. Over the years, Dotun has introduced different innovative techniques and incentives in order to penetrate the betting market.
The goal is to make sports betting appear appealing in order engage more Nigerians. He prioritises payments, so he put in place methods to pay bet winners irrespective the part of the country that they live.
Dotun is one of the key persons in the betting community. The restructure he did in 2014 is one that paved way for the progress of the community. It serves as a template for other owners of betting companies. Also, the technology used encourages innovation in the industry.
1960bet boast of over 10,000 agents in Nigeria that owns well-equipped shops where bets can be placed. Usually, it is the high odds and the variety of markets that attract customers, and Dotun keyed into this.
The developments made by his company so far is as a result of careful planning. While also keeping open communication with thousands of agents around the country. These agents can easily bring their concerns to the management of 1960bet. And this helps to bring the company to the latest developments in the industry.
Other key personnel in 1960bet is the Head of Operations, Federico Caboni, and Adekunle Adetutu, who serves as the head of marketing.
Who Is the Owner of Bet9ja?
The owner of Bet9ja is Kunle Soname, a sports enthusiast, astute politician and businessman. Kunle has several investments and partnerships in Nigeria. He currently heads KC Gaming Networks Limited, the parent company of Bet9ja. The company was founded in 2013.
The sport betting platform is registered as a lottery platform and is licensed under Lagos State Lotteries Board. The head quarters of the company is in Lagos, Nigeria.
Kunle is a graduate of Lagos State University (LASU). Some years later, he delved into politics. He has held several political positions, and was a two-term chairman of Ikosi-Isheri Local Government Area Council. His tenure started from October 2003 to October 2011.
Kunle acquired a European club, C.D. Feirense, in 2015. That made him the first Nigerian to own a European club. He also has investments in the Nigeria's aviation industry.
Who Is the Owner of Betking?
Betking is owned by Adekunle Adeniji and Byron Petzer, and they are both co-founders. Currently, Byron Petzer is the CEO of Betking. However, on the street, some individuals believe it may be owned Jay Jay Okocha. Well, Okocha was only signed as an ambassador (norminal partner) when the website was released.
Betking was officially launched in 2017, and since then there have been several developments in the company. Before Betking, Adekunle worked with a previous partner as a Chief Business Development Officer. However, he formed his own betting company called Lofit Gaming Network.
Who Is the Owner of Merrybet?
The owner of Merrybet is Opeoluwa Fashakin. He is also the founder and CEO of the company. The company is registered as Merrybet Gold Limited. Opeoluwa keeps a really low profile on social media and seem not to like the media attention. However, we were able to ascertain a few things about him.
Opeoluwa worked with a number of tech companies before the launch of Merrybet. He was also the CEO of a tech company called Epaysystems Ltd from 2008 to 2011. Hopefully, in the future we would be able to get to know him better.
Who Is the Owner of Nairabet?
Akin Alabi is the owner of NairaBet. He is the bedrock of the betting industry in Nigeria. In 2019, he delved into politics. We have known Alabi since his early days in Nairaland, while he was selling eBooks. He is one of those grass to grace stories that you read in magazines.
Well, not too long ago, he released a book titled "Small Business, Big Money." It was honestly a good read. I didn't expect less, because during his freelancing years his guides were quite helpful.
Akin is one of the youngest (naira) billionaires in Nigeria. He was born on March 31st, 1977, that makes him 43 this year. Well, things were not always smooth. He spent five years trying to get into school in Nigeria which was unfruitful. However, he currently holds a Masters degree in Marketing from the University of Liverpool, United Kingdom.
Amongst his investments is the record label 'Over The Top Entertainment.' He has some well known musicians signed to the label, and Skuki (duo) is one of them. He also have been into the importation business. As of now, we are unable to ascertain Akin Alabi's networth.
He got the idea to start NairaBet when he visited his brother in the UK, during his visit he made use of a betting platform. As an entrepreneur with insights, he saw the prospect in the section. First, he started by selling eBooks on using betting companies in Nairaland. The outcome was positive and as a result NairaBet was birthed.
Who Is the Owner of Surebet?
Olasupo Badmos is the owner of Surebet (Surebet247). It is a subsidiary of Chesspluss international limited. Olasupo is a graduate of the University of Illorin. He is another individual that likes to keep a low social profile.
I have known Olasupo for years, prior to Surebet, and we follow each other on Twitter, and have had a few interactions ever since. In the past, he used to organise weekly challenges where he gives money to Surebet users. The contest was tagged #weekend25kgiveaway, where participants predict the score line of football matches.
Olasupo is one individual that has a kind heart, and likes to promote his business.
Who Is the Owner of SportyBet?
Sudeep Ramnani is the owner of SportyBet. He is the founder and CEO of the company. Currently, they have on board one of Nigeria's sports legend, Kanu Nwanko. Kanu serves as a brand ambassador to SportyBet.
Sportybet is a foreign owned betting platform that provides punters to engage in a wide range of betting opportunities. The company is regulated in the countries that it is present.
Who Is the Owner of BetPawa?
BetPawa is owned by an international group of individuals, and Segun Somefu serves as the CEO of the company. It is licensed in Nigeria. The goal of the investors is to become the best and largest betting platform in the country. And they try to do this with attractive prices, good products and top-tier customer service.
When it started, BetPawa paid bet winners their money immediately. The winners could withdraw winnings up to seven times a day. However, we can not guarantee if it is still so.
Who Is the Owner of BetBonanza?
Adekunle Adeniji is the owner of BetBonanza, he also serves as the CEO of the company. He formed the company after leaving BetKing in 2019. BetBonanza is under Lofit Gaming networks Ltd. Adekunle is one of the key individuals in the betting industry.
Final Note
In this article, we have enunciated the names numerous personalities in the betting industry. Akin Alabi happens to be the father of the industry, as he formed the first betting platform (NairaBet) in Nigeria.
Bet9ja's Kunle Soname happens to be the richest in the betting community. He has so many investments to his name. While Adekunle Adeniji is one key individuals in the betting industry that have been involved in three betting companies.
Adekunle was amongst the earliest workers in Bet9ja, where he served as Virtual Products Manager, then he co-founded BetKing and later went on to form BetBonanza.
There are also owners of betting platforms in Nigeria that do not want undue attention from the media. Hence, we were unable to get their experience and involvement in the betting sector. Anyways, stay tuned as we may organise an interview with these ones sometime in the future.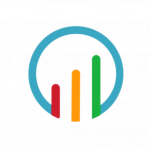 Zerofy Editorial is a team of writers determined to provide evergreen content to millions of readers worldwide.