In this article, we will examine how musicians make money in Nigeria and how to make money as an upcoming artist.
Consequently, we will also consider how to become a successful musician, how to make it in the music industry, as well as how to become a famous musician in Nigeria.
We will be using case studies so you would understand the practicality of this guide.
Additionally, if you are wondering how do you get noticed in the music industry? You are not alone, many upcoming artiste have asked the same question.
Only they were either asking the wrong people or they weren't willing to do what it takes. In any case, we are here to help.
How do you think these musicians make their money? Did they acquire their wealth simply by making music alone? Besides, how do one even become a successful musician, to be as rich as the ones mentioned in this article.
First and foremost, let's take a look at how musicians make money in Nigeria.
How Musicians Make Money in Nigeria
People wrongly assume that the only source of a musician's income is his music alone.
In sharp contrast, the reality is that the richest musicians in the world are also good investors. The Nigerian music industry isn't any different, as you'd find out later on.
How Do Musicians Make Their Money in Nigeria?
Nigerian musicians make their money from record deals, streaming platforms, music royalties, endorsement deals, partnerships, investments and more.
Now let's discuss six unique ways Nigerian musicians make money.
Record deals;
Streaming platforms;
Shows and concerts;
Music royalties in Nigeria;
Endorsement deals & partnerships; and
Investment
1. Record Deals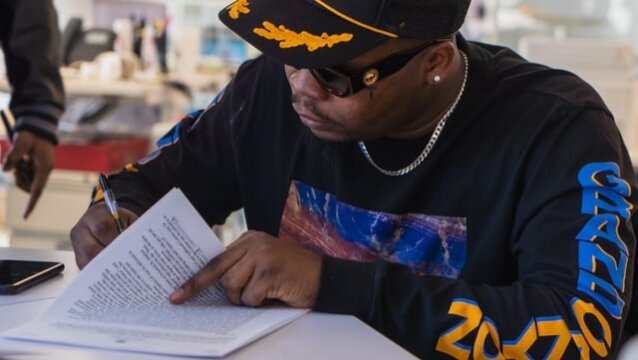 How Musicians Make Money in Nigeria From Record Deals
This is the most popular and conventional way musicians make money. When a musician signs a new record deal with a record label, a disclosure of how the musician will receive income, bonuses or wages is included in the legal binding documents.
For simplicity's sake, we will be discussing just two types of record deals payment structure.
Salary Agreement
Some record labels may decide to pay artiste salaries or monthly remunerations for as long as his contract lasts.
So whether or not an artiste makes a hit song, he is sure to receive a salary at the end of the month. While this sounds very good, it has some serious implications.
This is because if the artiste is very talented and he makes a lot of hit songs, in most cases, all revenue goes to the deep pockets of the record label, from which the artiste is given his monthly stipend.
Therefore, the artiste may not be entitled to get a percentage of the huge revenue derived from the hit songs. That is why most artistes prefer to opt-in for percentage payment.
The richest musician in Nigeria wouldn't choose a salary or wage payment method. Since he has the capacity to consistently make hit songs, he'd definitely prefer to receive a percentage of the revenue generated from his songs.
Percentage Agreement
For instance, when Jude Okoye signed Cynthia Morgan to his record label, according to Jude the agreement was that she would be paid a percentage of every cent her music earns.
The clause, however, was that the record label will have to deduct the money spent to promote her songs from the total revenue generated and whatever is left is shared between Cynthia and the record label.
This is one way the richest musicians in Nigeria make their money. Musicians like Davido, Wizkid, Falz, Tiwa Savage, Yemi Alade, and lots more.
Now that you know how the richest musicians in Nigeria make money from record deals let's analyse another way they make money.
2. Streaming Platforms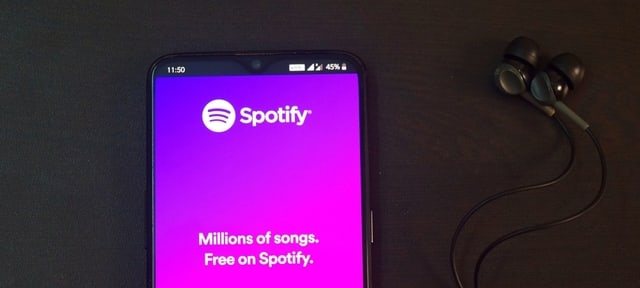 How Musicians and Upcoming Artiste Make Money From Streaming Platforms
Streaming platforms provide an outlet for musicians and upcoming artiste to get streams on their music. The higher the number of streams a song gets on a streaming platform, the higher the revenue generated.
In other words, the more people play your songs on Apple Music, Spotify, Google Play Music, Amazon Music, Audiomack, and many more, the more you make money from those songs.
How Does Apple Music Pay Artistes?
However, it gets technical from here. Not all streams are the same on Apple Music, Spotify or other premium music streaming platforms.
Apple Music will pay artiste more for a user who streams your song from one country, than another user who streams it from another country.
Value of Stream per User
This can also be called streaming quality based on the location of the user. American users have a higher streaming quality than Nigerian users.
Hence, a musician that gets a thousand streams from users in America will make twice or more money than an artiste that receives a thousand streams from users in Nigeria.
Unfair right? Not really. Well, if you understand the logic behind it, you'd understand why the metric is correct.
This is rather complex, but in simple terms, the Americans pay more in subscription for streaming platform services than Nigerians. Thus, an American gives higher value per stream than a Nigerian.
Uploading Songs to Streaming Platforms
Yes, the richest musicians in Nigeria make tons of money from streaming platforms, however; not everyone can upload songs on big streaming platforms.
Although artiste can upload their songs to Audiomack, the case is different for big music streaming platforms like Spotify and Apple Music.
You need the services of a distribution company to upload songs on Apple Music, Spotify, and other premium streaming platforms. How then can an upcoming artiste upload his song to a premium streaming platform like Apple Music?
Most upcoming artiste with no record label backing upload their songs to these streaming platforms by using the services of online distros (e.g., distro kid).
Well, that's all we can say for now. Hopefully, in another post, we may decide to go in detail. Next let's see how the richest musicians in Nigeria make money from shows, concerts and tours.
3. Shows and Concerts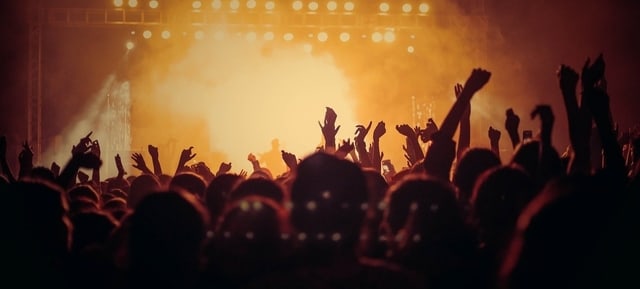 How Musicians Make Money in Nigeria From Concerts
Like you already know, tickets are sold in shows and concerts. The proceeds gotten from the sold tickets are shared between the artiste, record label, and organizing company.
Shows, concerts, and tours and cool methods the richest artiste in Nigeria make money. That is why even during the lockdown some musicians defiled the government orders not to host concerts and shows.
Album Tours
Album tours are a series of concerts organized by an artiste and his record label for a particular country, group of countries, continent, or the world.
A lot of planning goes into organizing tours for an artiste, and a lot of money is made from a well-planned tour. And when there is money to be made, the sharpest and richest musicians in Nigeria are ready to do what it takes
The Real Cost of Organizing a Tour
Most people who aren't familiar with the music industry wrongly assume that an artiste tour is a period of relaxation and vacation.
They couldn't be more wrong. In the real world, it is the most stressful, timing consuming, brain-draining, and voice straining periods of a musician's career.
Some musicians never recover from the toll it takes on their bodies. That is why they usually utilize the assistance of some special medications if you know want I mean. This is somewhat different from the ones used in the music-making process.
Other Ways an Album Tour Is Organized
An artiste and his label don't always have to be fully in charge of a tour.
Sometimes, events organizing companies contact the artiste or his record label about a possible tour opportunity in a region and ask if the musician can pull enough crowd.
If the musician has the capacity to sell out concert halls and agrees to the terms, the organizing company then makes the necessary preparation and arrangement using their own network.
4. Music Royalties in Nigeria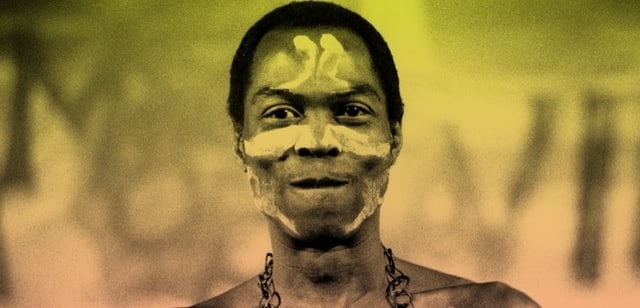 How Musicians Make Money in Nigeria From Royalties
When it comes to making money via royalties, there exist a plethora of possibilities.
The richest musicians in Nigeria makes money as royalties when their songs are sampled or interpolated by another artiste, when their music is played in a movie, or royalties from a music feature.
What Is Music Sampling?
Music sampling is the reuse or repurposing of a section of an existing audio into a new recording. It is illegal to reuse the lyrics, sounds, speech, rhythm, melody, or entire bars of music of another artiste without obtaining his permission.
You can be sued and fined even if you speed up, slow down, equalize, layer a part of or the entire bars of another musician's song.
For instance, famous musicians like Sam Smith, Lana Del Rey, Megan Trainor, Jennifer Lopez, Ed Sheeran, and more have faced legal actions as a result of music sampling without following due process.
Music Sampling in Nigeria
One the other hand, Burna Boy, a very talented artiste, has sampled quite a number of songs in the music industry. In his viral song "Ye", Burna Boy sampled Fela Kuti and The Afrika 70's "Sorrow Tears and Blood".
While "Anybody", a song I really like, contains a sample of Angelique Kidjo's "We We". It is possible though that Burna Boy may have contacted the copyright owners of these songs.
What Is Music Interpolation?
Music interpolation happens when a piece of (or the entire) music is remade in a new recording and which sounds very similar (or significantly similar) to the original recording.
This includes the beat or instrumental patterns, the lyrics, vocal patterns, musical cords, melody, and others.
Difference Between Music Sampling and Interpolation
There is a subtle difference between music sampling and music interpolation. When you sample someone's song, it is like taking a part of an original song and adding it to a new song.
In contrast, interpolation refers to when a piece of music is remade and modified in a new song and it sounds similar to the original one.
Receiving Music Royalties in Nigeria
The interesting part of receiving royalties is that it goes beyond a lifetime. So even when an artiste is dead, all royalties due to the artiste go to his management, family, and/or record label.
Do you know that Fela Anikulapo Kuti, the father of Afrobeats, still receives royalties from his music?
Although he is dead, his children now own the rights to all his music and are entitled to receive all remunerations from their father's music. They have his song uploaded to Apple Music, Spotify, and most premium music streaming platforms.
Additionally, they receive royalties from musicians who sample or interpolate Fela's music. Also, when Fela music is used in a movie, they earn royalties from the producers of that movie.
5. Endorsement Deals and Partnerships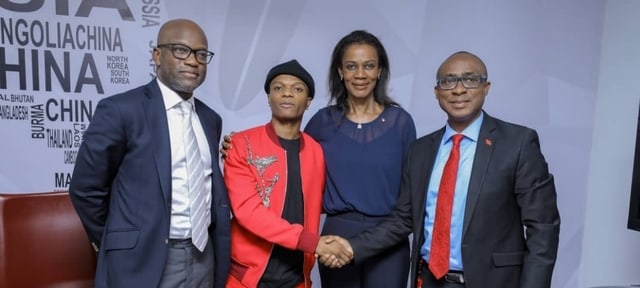 How Nigerian Musicians Make Money From Endorsements
The richest musician in Nigeria makes money from endorsement deals and partnerships with big brands. For instance, Olamide recently signed an endorsement deal with the phone producing company, itel.
For some time now, Davido, who is arguably the richest musician in Nigeria, has been a brand ambassador of Infinix Mobility. While Wizkid remains a brand ambassador to Tecno Mobile.
It almost seems as if these Chinese owned phone brands shared the Nigerian music giants amongst themselves.
6. Investment
As a musician, it is important to have other investments to hedge the risk of leaving the limelight. Since remaining in the spotlight is never guaranteed, a wise musician would invest some of his proceeds from the other money-making avenues mentioned above into other ventures.
Eminem, Chris Brown, Rihanna, Jay Z, Kanye West, T.I. and many more have various investments across several business sectors.
The richest musicians in the world didn't make their wealth from the music industry alone. For instance, Rihanna is currently the richest female musician in the world, with over half a million-dollar net worth, and a significant portion of that wealth came from her investment in fashion.
Rihanna Fenty Puma clothing line has an array of products ranging from beauty and cosmetics, lingerie, slides, shoes, and other products.
Jay Z and Kanye West are dollar billionaires and are major investors in liquor and fashion products respectively.
Music Investments in Nigeria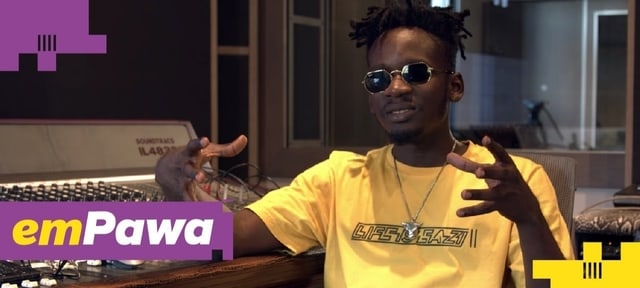 I will be using Mr. Eazi as a case study. Despite the fact that Mr. Eazi isn't as famous as he was at his peak, he is making even more money now. Why is that?
A very short-sighted person might say it's because he has Sen. Otedola's daughter as his girlfriend. It isn't surprising for one to come to such a conclusion, because that's what sells in the mainstream, and it's an easy assumption.
Mr. Eazi is a successful musician because he's a critical thinker and a realist. The creation of emPawa Africa is one of the smartest decisions to be made in the music industry in Africa. In April 2020, Mr. Eazi made it to Forbes 30 under 30.
The "Skin Tight" crooner isn't only helping promising upcoming artiste to get an outlet to showcase their talents, he is also cashing out massively. It's a win-win scenario for all parties involved.
Olamide, Don Jazzy and Timaya has something quite similar. And recently, Yemi Alade aired her interest in developing a similar platform for the young talented female upcoming artiste in Nigeria.
How to Become a Successful Musician
You shouldn't see fame in the entertainment industry as your career goal. Rather, it should be a means to an end. You should see it as a pedestal to wealth creation and preservation.
A close friend, who also is one of the big boys in the music industry in Nigeria, once told me something I'd never forget. He has managed quite a lot of your favourite music artistes.
He said that from his years of experience in the music industry, he has come to the conclusion that music money is like smoke.
Once you've blown, people will hail you, you will be the centre of attention and you will have a lot of 'friends' cheering you up, people who simply want a piece of what you have.
Within the shortest possible time, that money you think is uncountable dissipates to nothing, and all you have left is a finished career, nothing to show for it and no one to turn to.
My advice, therefore, is this, while you use the methods mentioned here to improve yourself and become noticed by giant record labels in Nigeria, never be distracted.
Stay focused because just as quickly as you rise you could as well fall if you aren't cautious.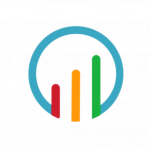 Zerofy Editorial is a team of writers determined to provide evergreen content to millions of readers worldwide.