Richest Pastors in the World: The job of a pastor can be very rewarding. Hence, it's no surprise to find a preacher rise to the ranks of the richest pastors in the world.
Their responsibilities involve providing spiritual counsel to the congregation, organising activities, and much more. Well, they spend so much time in church-related activities.
Usually, one does not become a pastor to make some money. But, it happens that the pay could be worth the time.
However, a good number of the richest pastors in the world deviated from status quo to get to where they are. Building businesses, writing books, anchoring TV programs, public speaking, and a host of other activities.
Some of these rich pastors started their churches in a very small setting and then invested time and effort. As a result, you find churches worth hundreds of millions around the world.
When you can afford anything, you will definitely want to enjoy the best of life. Amongst the pastors on our list are private jet owners.
Richest Pastors in the World
In today's article, we will give attention to the top 10 richest pastors around the world, their net worth, and how they built their wealth. When evaluating their wealth, you have to take into consideration their Forbes evaluations and currency fluctuations.
Below is a table showing some of the richest preachers in the world.
The top 10 richest pastors in the world and their net worth (2021) are;
| Rank | Richest Pastors in the World | Net Worth |
| --- | --- | --- |
| 1 | Kenneth Copeland | $480 Million |
| 2 | Pat Robertson | $300 Million |
| 3 | Bishop David Oyedepo | $200 Million |
| 4 | Benny Hinn | $125 Million |
| 5 | Joel Osteen | $85 Million |
| 6 | Pastor Enoch Adeboye | $65 Million |
| 7 | Creflo Dollar | $50 Million |
| 8 | Billy Graham | $45 Million |
| 9 | Rick Warren | $40 Million |
| 10 | Franklin Graham | $40 Million |
| 11 | Bishop T. D. Jakes | $30 Million |
| 12 | Pastor Chris Oyakhilome | $20 Million |
| 13 | Joyce Meyer | $15 Million |
| 14 | Prophet T.B Joshua | $10 Million |
| 15 | Pastor Joseph Prince | $10 Million |
1. Kenneth Copeland
According to Forbes, Kenneth Max Copeland is the richest pastor in the world. He is worth over $480 million dollars. Kenneth was not always a Christian. He converted to his newfound faith over 5 decades back.
Kenneth is not only a preacher, but he is also an established writer, a host on a TV program, and a public speaker. He is the brain behind the Kenneth Copeland Ministries. In his church, he likes to preach about prosperity to anyone willing to listen.
Kenneth's church covers over a 1,000 acre area. One of the largest in the neighbourhood. There you would also find his hanger and a private airstrip. You guessed right, he has a private jet worth over $15 million dollars.
We are not talking about an average pastor here. Kenneth lives in a mansion worth about 6 million dollars. We can conclusively say that the pastor is worth over $480 million.
There are reports on the internet that claim he is worth between $300 – 700 million dollars. In comparison to other richest pastors in the world, there's no doubt that Pastor Kenneth is the richest pastor on earth.
2. Pat Robertson
Pat Robertson is one of the richest preachers on earth. He is also known to use television programs for evangelism. He owns the Christian Broadcasting Network, which he started in the 1960s. Currently, the broadcast is available in over 170 countries and 70 languages.
The most popular show on Christian Broadcasting Network is 'The 700 Club.' That is one interesting show with a mix of music, live guests, and news around the Christian community.
Another reason why Pat happens so be so rich is that he worked as a marine for the United States' Government.
In the past, he even ran for the presidency. Due to his love for politics, he started an organisation that crowdfunds for politicians. That organisation is called the Christian Coalition.
Pat is the brain behind Regent University, and he serves as the chancellor and CEO. It is without a doubt that he falls into the richest pastors in the world category.
3. Bishop David Oyedepo
David Oyedepo is the richest Nigerian pastor. In comparison with pastors around the globe, he is the third richest preacher. Over the years, he has garnered much attention for his rise in the Christian community.
David Oyedepo, the richest pastor in Nigeria, is the founder of Living Faith Church Worldwide, which is popularly referred to as Winners Chapel. The church branches are large in size. And a majority of them contain thousands of persons during their weekly service.
David is also known for his investments in the educational sector. David Oyedepo is a founder of two universities. He is the founder and CEO of Covenant University and Landmark University.
These investments have contributed to his status, as one of the richest pastors in the world. Interestingly, Covenant University a top tier university in Nigeria.
The pastor also has some private jets, which he uses to travel across the world. Although his lifestyle has attracted some criticism, he is known to be very straightforward.
David's journey started in 1981 when he went into evangelism. And since then, he has been able to expand his teachings around several continents.
4. Benny Hinn
When it comes to performing miracles, you hear of Benny Hinn. Benny is famously known for his Miracle of Crusades.
He has amassed a lot of money from performing miracles around the world. Benny Hinn has a TV program where he discusses miracles, healing, etc.
Benny is a very popular pastor from Israel. He also makes money from writing and publishing his works.
He has several guides where he teaches how people can become pastors and healers. He hosts his faith healing summits in huge stadiums to contain his followers.
Benny Hinn rised to the ranks of the richest pastors in the world and has secured this position with the diversity of his investments.
5. Joel Osteen
Joel Scott Osteen is a very rich American televangelist. I got to know about him on Twitter, a social platform where he is very active. His net worth was previously estimated to be around $40 million by Forbes.
However, this estimation was done many years ago. And he has since doubled his net worth. As at June 2021, his net worth is valued at $85 million by Zerofy.ng.
Joel Osteen is not a new name to Protestants Christians in the United States. He is the head pastor of the largest Protestant Christians there.
The name of his church is Lakewood Church and based in Houston, Texas. Every week, the church receives over 50,000 persons in attendance.
Joel inherited the church and its TV programs from his father. As a result of its broadcasting, millions of people listen to programs from around the world every week. Joel Osteen is also doing well as a writer. His first book is a New York Times Best Seller.
Osteen makes money from the church, TV programs, radio shows, and from selling his books. The mansion that he lives in with his family is worth about $10 million dollars. His wife, Victoria Osteen is also a rich pastor that is worth about $30 million dollars.
6. Pastor Enoch Adeboye
Pastor E. A. Adeboye is one of the richest pastors in the world and he is the second richest pastor in Nigeria.
He is known to be the most popular pastor of the Redeemed Christian Church of God, RCCG. Although he is not the founder of the church, he is famously known to be the face of the church.
One reason Adeboye is one of the most influential preachers in the world is because of his education.
Unlike some other pastors, Adeboye was an Academia before his appointment as a head pastor. He is a professor of Mathematics. That makes him a mix of church politics and mathematics.
RCCG also owns a school, Redeemer University, where many of its students look up to the pastor. While the pastor enjoys his luxury life, like every rich person out there. He also owns a private jet.
Consequently, Pastor Adeboye is definitely one of the richest pastors in the world.
7. Pastor Creflo Dollar
Creflo Dollar is another rich American televangelist that made it to our list. As his name implies, this is someone that is not lacking in dollars.
He is one pastor that consistently preaches about prosperity. And his lifestyle has attracted attention from several individuals.
Creflo, one of the richest pastors in the world, is the brain behind the World Changers Church International. Amongst his assets are his private jet, Rolls Royce cars, and his multi-million dollar houses located in Atlanta and Manhattan.
Some years back, just jet ran off the runway and his congregation donated to get a new one for him. When it comes to the preaching of prosperity, he is one of those reputable for such teachings.
8. Billy Graham
Billy Graham was one of the most popular pastors during his lifetime. Before his death in 2018, he had served in various capacities. He is known to be a spiritual advisor to several presidents.
He worked with President Dwight Eisenhower and Richard Nixon. As an activist, he was also with Martin Luther King Jnr.
Billy Graham is also known as a celebrity pastor as a result of his fame. He started by broadcasting his sermons around the country. You would literally hear him on every TV Station and radio at that time.
Afterward, he proceeded to fully start his ministry. It is estimated that he may have reached billions of people with his sermons.
9. Rick Warren
Rick Warren is a writer and preacher. He started his church, Saddleback Church in the late 1970s. Currently, it is one of the largest churches in the United States. He is also known for his popular book with the title "A Purpose Driven Life."
Rick and his wife Kay Warren are fond of contributing to charities. A percentage of their income is usually donated. Unlike some other rich pastors, Rick Warren does not have many assets or luxuries.
Despite his detachment from luxury, Pastor Rick is one of the richest pastors in the world.
10. Franklin Graham
Franklin Graham is the son of the celebrity pastor, Billy Graham. Franklin wasn't a Christian till he got baptised in his early 20s. After his father's death, he inherited the Billy Graham Evangelistic Association. He is also a writer, with a number of books to his name.
11. Bishop T. D. Jakes
Bishop T. D. Jakes, also known as Thomas Dexter Jakes, is one of the richest pastors in the world. In the past, he used to be one of the top three richest pastors. As popular as he is as a pastor, he is also involved in the entertainment industry. He has featured in several movies and TV programs.
In the late 1950s, Bishop T. D. Jakes was born in West Virginia, United States. As an African-American pastor, he is also very popular in Africa. And there are speculations that he may have Nigerian ancestry.
Potters House is one of Jakes' prominent achievements. Till date, it is one of the biggest churches in the United States. There you would find some of your favourite celebrities.
Jake lives in a mansion worth over a million dollars. He also falls into the category of pastors that own a private jet.
12. Pastor Chris Oyakhilome
Pastor Chris as he is often called, is one of the most popular pastors in Africa. He has also amongst the richest pastors in the world. When it comes to performing miracles, his name is not one to miss. Believers LoveWorld, which is often referred to as Christ Embassy is his church.
Pastor Chris started his ministry while he was at university. At the time, he was schooling at the prestigious Ambrose Alli University, Edo State, Nigeria.
Chris has TV programs were he perform miracles. Due to conspiracies, his TV programs are banned in some countries. He became really popular for using his handkerchiefs to perform miracles.
Some years back, Chris and his wife separated. There were speculations that she left him because of adultery. So his assets were divided between them.
13. Joyce Meyer
Joyce Meyer is another rich evangelist. She has preached on radio, TV programs, and written books.
Being a victim of sexual abuse at an early age, she turned to Christianity to find peace. When she started preaching, it was not her intention to broadcast them. She opted for broadcasting to reach a wider audience.
Amongst Meyer's assets are her multi-million dollar private jet, luxury home, and cars worth over $100,000. Her luxury lifestyle was funded with her ministry, but as a result of the backlash, she took a pay cut.
14. Prophet T. B. Joshua
Prophet T. B. Joshua was one of the richest pastors in the world. In 2016, Angel Gomes a Manchester United footballer visited his church for healing. Temitope Balogun Joshua was very popular for his predictions, which are mostly not true. 
Joshua is the founder of Synagogue Church of All Nations (SCOAN), which is located in Lagos, Nigeria. Over the years, so many celebrities have visited for spiritual cleansing.
Actors have gone to meet the prophet to cleanse their lives from movie roles they acted in the past. While a footballer has traveled to meet the prophet to help solve his injury problems.
15. Pastor Joseph Prince
Joseph Prince is a popular preacher that hails from Malaysia. I have come across several of his sermons on social networks. In Asia, Prince has one of the largest following. His congregation his usually filled to the brim.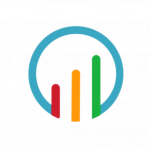 Zerofy Editorial is a team of writers determined to provide evergreen content to millions of readers worldwide.