Nigeria is sadly reminded of her insecurities as she continues to fall into the cold hands of unemployment, terrorism and banditry, economic decline, inflation, and corruption.
Assuming that wasn't enough, there is religious tension, police brutality, inadequate education, a feeble judicial system, inadequate protection of Nigeria's borders, and poor leadership, which only promotes insecurity.
1. Unemployment
The alarming rate of unemployment within Nigeria causes one to take a moment to think of this nation's future for post-graduates and graduates. In 2022, the unemployment rate in Nigeria is estimated to reach 33 percent. The previous year, this figure was projected to be 32.5 percent.
According to historical data, Nigeria's unemployment rate has steadily increased in recent years. Moreover, the Nigerian methodology reported that in the fourth quarter of 2020, over 33 percent of the labor force was unemployed. Additionally, a report by a credit rating agency, Agusto & Co, stated that Nigeria's rate of employment was 35% in 2021.
This information points to the question: with the high percentage of unemployment in the nation, what does one do to remedy this situation?
We are aware that not everyone can get a white collar job, and those who are not fortunate enough to learn a profitable skill turn to a life of crime like robbery, kidnapping, and cybercrime. The lack of a stable job forces one to embrace crime as the only free and easy route to being financially stable. While physical crimes are present, there are also cybercriminals.
2. Rise in Crime Rates
Worse still, the word "crime" has lost its meaning. Cybercriminals are individuals or teams of people who use technology to commit malicious activities on digital systems or networks with the intention of stealing sensitive company information or personal data, and generating profit.
The letter "G" is far too familiar to us, and I believe that any Nigerian who hears it associates it with internet scams and pyramid schemes.
When not involved in physical crimes, they engage in cybercrime. It is clear that white collar jobs are not available or as promising as they used to be.
Hence, the availability of skills learning facilities should be made mandatory in university settings in the hopes that when one finally graduates, they can have something to lean back on if no promising job comes forth.
3. Terrorism
Terrorism and banditry cause major concerns for the citizens of Nigeria, especially in the northern part of the nation. Among the newly graduated, the deployment to the north to serve the nation is practically seen as a death sentence due to the concerning activities of Boko Haram, or the so-called bandits.
On March 28, 2022, there was an attack on a train. This occurred between the country's capital, Abuja, and the city of Kaduna.
At least eight people were confirmed killed and many others were missing on March 28 when gunmen detonated a bomb on the tracks and opened fire. The Nigerian Railway Corporation (NRC) gave a statement that of the 362 passengers on board, 186 had been confirmed safe.
Furthermore, the NRC goes on to say that of the remaining 176 passengers, eight have been confirmed dead, leaving the whereabouts of 168 still unknown.
While people living in the southern parts of the country seem disconnected from such painful incidents, as they reason that such events only occur in the north, unfortunately, they've been given a reason to have a second thought.
On June 5, 2022, worshippers at the St. Francis Catholic Church in Owo, south-western Nigeria, were celebrating Pentecost earlier in the month when suddenly a group of armed men who had been hiding among the congregation opened fire, killing 40 people, including four children.
These people went to church to celebrate their God, unaware that a group had planned to send them to him. This shows a glaring fact about the inability of Nigeria to defend its citizens. These events rocked the nation and made us aware again that terrorism is a problem that needs to be eradicated.
An event such as this makes one conjecture: does the nation's security force lack the training or incentive to tackle terrorism? Or are they simply as incompetent as the government they work for? And of course, things would be better if the government concentrated on the security of the nation rather than security of their pockets.
In the same line of thought, the Governor of Ondo State, Rotimi Akeredolu, declares: "We have failed to defend these people—not [only] because we are not trying but because the forces on the other side are evil and they have support." That is indeed right. Lack of training and funding makes fighting terrorism a problem, especially if those terrorists are funded.
4. Economical Decline or Inflation
What is inflation? "Inflation is when you pay fifteen dollars for a ten-dollar item," says Sam Edgar. Inflation is an economic term that describes a general increase in prices and a fall in the purchasing power of money.
Ultimately, inflation is something to be expected. However, when it comes to Nigeria, Ronald Reagan gives a vivid definition of it: "inflation is as violent as a mugger, as frightening as an armed robber, and as deadly as a hit man."
The collapse in oil prices, coupled with the COVID-19 pandemic, was expected to plunge the Nigerian economy into a severe economic recession, the worst since the 1980s, according to the latest World Bank Nigeria Development Update (NDU).
In recent years, Nigeria has seen a persistent surge in inflation rates, reaching the highest levels in four years, amid skyrocketed food prices and poor purchasing power.
In March 2021, inflation was 18.17%, up from 17.33% in February. We are made aware of the steady but continuous increase in the prices of foodstuffs, products, and services. The present economic climate in Nigeria is debilitating to the point that many families can no longer meet their needs.
This is an obvious symptom of economic decline; the amount used to buy a particular product last year can't even buy half the product today. At this rate, no one can accurately predict the future prices of goods.
Salaries paid late become useless as the cost of living keeps skyrocketing; the income that once sustained a family is unable to meet their basic necessities. Economic recession leads to insecurity as people resort to robbery and kidnapping to meet ever-increasing prices.
5. Corruption
Even a child is somehow already aware of the nation's corruption. Corruption in Nigeria is not a surprise to any of its citizens, as we face it every day. And it isn't only common among the leaders. In 2021, Nigeria scored 24 out of 100 points in the Corruption Perceptions Index. The Index released by Transparency International indicates that corruption is on the increase in Nigeria.
Sadly, Nigeria ranks 154 out of 180 countries and territories, falling back five places from the rank of 149 in 2020. Corruption contributes to the country's financial insecurity. The index tests show that Nigeria is not getting better but worse with each passing year.
6. A Feeble Judicial System
It is a known fact that the justice system in Nigeria is feeble, volatile, and unable to sustain itself. When a crime is committed, it is rarely expected for justice to be served by the judicial system.
The alarming rate of "jungle justice" is an indication of the trust most locals have in the justice system. A cruel form of justice is seen as the only reliable answer.
This stems from the fact that even when the evidence is way beyond reasonable doubt, the financially powerful can buy their freedom from a court meant to uphold justice.
Insecurity continues to grow when criminals live among the citizens, knowing that even if they get caught, justice belongs to whoever owns the deepest pocket.
A separate tribunal should be set up to oversee the activities of judges. This will serve as a form of checking and balancing the power of judges.
7. Religious Tension
Some religious fanatics of Shehu Shagari College of Education, Sokoto, on Thursday, lynched a female student, named Deborah, to death over an allegation of blasphemy against Muhammad, the prophet of Islam.
The deceased was violently stoned to death and later set ablaze by the angry mob. A mob made up of people who should educated—college students. The college authorities immediately announced the closure of the school and ordered students to vacate the campus.
A student from the college, identified only by her first name, Jamila, narrated to Premium Times how the incident started on Wednesday. She said it all started when someone sent a broadcast message to a WhatsApp group of the students, to which Deborah, the murdered student, belonged.
It was reported that the now deceased, Deborah, complained that such messages should not be sent to a WhatsApp group created for the sharing of important information about tests and assignments.
This event served as a grim reminder of the religious tension within Nigeria, which has caused insecurity within the nation, as any word wrongly said against Muslims could be perceived as an insult to their religion, which might end up in a death sentence.
8. Police Brutality
In a country mostly made up of black people, police brutality shouldn't exist. Well, Nigeria begs to differ.
In 2020, there was a national protest. The youths of the country stood against the brutal maltreatment of Nigerian youths by the Economic and Financial Crimes Commission (EFCC). And the injustice perpetuated by a division of the Nigerian Police Force, the Special Anti-Robbery Squad (SARS).
The protest was peaceful and fueled by the fact that the people meant to protect them were brutalizing them. It caused insecurity within the nation.
On October 20, 2020, the Nigeria Police Force deployed its officers to the Lekki Toll Gate on the night of the 20th of October, 2020 and the morning of the 21st of October, 2020.
Its officers shot at, assaulted, and battered unarmed protesters, which led to injuries and deaths. Twelve people were confirmed killed at Lekki tollgate and Alausa, Lagos. However, eyewitnesses recount that it was a massacre, way worse than the media suggests.
9. Inadequate Protection of Nigeria's Borders
It's not surprising that the borders of Nigeria are not properly guarded, seeing as insecurity is at an all-time high within the nation. Terrorists can enter Nigeria through porous borders and wreak havoc on the country.
The government should prioritize the borders. It should be properly secured instead of lacking security and well-trained guards.
10. Poor Leadership
That heading should be termed "bad leadership," to be precise. A country grows if led by a capable leader. On the other hand, A country sickens if an incompetent leader becomes the number one citizen.
It's like two sides of a coin. One ensures development, the other guarantees underdevelopment. The security of a nation relies heavily on what the leader does. If the people vote in a bad leader who uses wealth and influence to bully or manipulate the people, the country suffers and insecurity arises.
Nigerians should avoid the flashy promises of their leaders and monitor their actions.
11. Underdeveloped Educational Sector
Lack of education sustains insecurity within a nation. Have you ever wondered why banditry is so common among uneducated people? The Federal Government disclosed that more than 76 million adults, representing 38 percent of the estimated 200 million population of Nigeria, cannot read nor write, despite increasing efforts to improve literacy levels in the country.
The Minister of Education, Malam Adamu Adamu, made this known at a news conference marking the 2021 International Literacy Day (ILD) celebration in Nigeria. He added that this was in addition to the burden of over 6.9 million children who are out of school.
Children who cannot afford education are left in the cold hands of the street, where child labour is a common practice. The once innocent children are faced with a choice: hawk sachet water or become agents of banditry. This, in turn, increases insecurity in the nation.
The uneducated are often unaware of the power wielded by exercising their franchise (voting). They are susceptible to manipulation. As a result, they can succumb to the antics of ill-intentioned individuals. The government should go beyond setting up "audio" funds for education. Instead, they should concentrate on ensuring that education becomes a priority for the nation.
Conclusion
In conclusion, the issues Nigeria must resolve are numerous, and it is apparent that the situation is only going to get worse with time. It will take collaborative efforts to undo the havoc caused by insecurity. Therefore, it is crucial to make wise decisions now, not tomorrow, to avoid reaching a point of no return.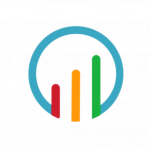 Zerofy Editorial is a team of writers determined to provide evergreen content to millions of readers worldwide.