How to Make a Zenith Bank Mobile Transfer
How to transfer money from Zenith Bank without ATM will be explicitly explained in this article. The Zenith Bank transfer code and ways to use it will also be stated.
First of all, if you had inquired about this many years ago, you wouldn't have found any helpful response. But the good news is modern technology has made it very simple to achieve.
I dislike having to wait at long queues at ATM outlets in the country and I believe you dislike it too. Worse still, we live in periods where social distancing is rather pertinent for survival, which has made it even more difficult to use an ATM.
Additionally, there are times where circumstances may require you to make a transfer at periods when it would be unsafe to use an ATM. For instance, you want to make a transfer at night.
In view of the forgoing, the method of transfer I'm about sharing is therefore the best there is, if it doesn't involve international transfer. In a sequel we'll be disserting the best method to transfer money abroad.

Overview
With the advent of disruptive technology in the banking industry, it has become very easy to utilize banking services at the comfort of our homes.
The current rate of development and growth in the banking sector suggests that there'll come a time when banking halls would be empty. Since you wouldn't need to be in the bank to utilize banking services.
This is in sharp contrast with what was occuring some decades back, when we had to make money tranfer via post office. Or having to wait in endless queues at the banking hall to make a deposit.
Although the recent government policies may seem counterproductive. It is impossible to resist the dynamism of nature. We can't continue to live in a cash-based economy.
Sooner rather than later, when cashless economic policies are adopted in entirety, you'd have to say your goodbyes to the beloved Naira note.
Okay, enough talk, let's take a look at the different ways to transfer money from Zenith Bank to other banks without using an ATM.

How to Transfer Money From Zenith Bank Without ATM
There are three ways to transfer money from a Zenith Bank account to other banks in Nigeria. They are;
Zenith bank is amongst the best banks in Africa and by using their services you have these three options available to you.

1. Zenith Bank Internet Banking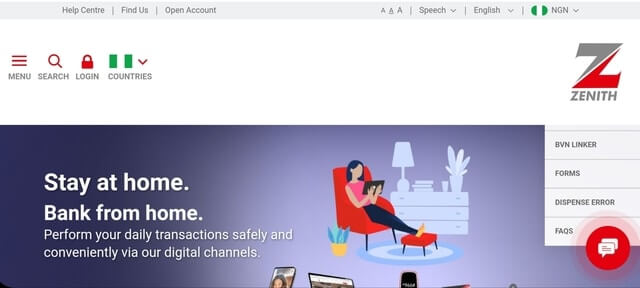 This is the best way to transfer money from a Zenith Bank account without atm. And I say this because this method has the highest threshold of transfer per day.
Zenith Bank Internet Banking Transfer Limit
With Zenith internet banking you can transfer up to ₦1,000,000 in a given day. This exceeds the limit of ATM. Even so, there's a clause. For a personal account, you can only reach the threshold of ₦1,000,000 if you have a Zenith Bank token device.
However, if you have a corporate account with Zenith Bank, you have a limit of ₦5,000,000 per day, provided you're using a Zenith Bank token device.
That said, a token device is a must have because in addition to an increase account protection by encrypting transactions, it has other benefits such as enjoying premium services.
Furthermore, if you are skeptical about internet banking, my 2 cents is internet banking isn't as bad as you think. In addition to the convenience it brings, it also provides privacy.
By exercising caution during usage, you'd diminish a lot of potential risks. And by the time you get used to it, you wouldn't want to stop using it.

How to Transfer Money From Zenith Bank Using Internet Banking
Go to the login page on Zenith Bank website.
Input your username and password.
Click the dropdown menu.

When you click on the left option menu you'll find transfer fund.

Select fund tranfer.

After selecting the fund transfer option, type in the recipient account number, as well as the recipient's bank name.

Then input your internet banking PIN or token.

If you use Zenith's token device, you'll be required to input a token.

2. Zenith Bank Mobile Banking
Difference Between Internet/Online Banking and Mobile Banking
You may be wondering what difference exist between Internet/online banking and mobile banking. Well, there exist a subtle difference. Internet/online banking services are present on the official website of the bank. And you'd need a browser to access it.
Mobile banking services, on the other hand, can only be accessed by using the official mobile application of the bank. Zenith Bank mobile app is available for download on Google Play Store for Android users and Apple Store for iOS users.
So you need to have a smartphone to use a mobile banking service, whereas you can access an internet/online banking service through a laptop, desktop, phone and any device that can access the internet and input characters.

How to Register for Mobile Banking
The good news is you don't have to register for mobile banking by going to the bank. You can simply register from the comfort of your home, office or shop or anywhere else.
What you need are;
Your account number;
Email address; and
Phone number.
Ensure you have these information before registering for mobile banking.
To register for Zenith Mobile banking, download the official App from Google Play Store for Android users and Apple Store for iOS users. And simply follow the instructions and ta da! You're done.
Assuming you have registered for mobile banking with Zenith bank. I'll proceed to detailing how to transfer money with the Mobile App.
Note: Once your registration is completed, you can pay bills, buy airtime or data plans, subscribe on DStv, gotv e.t.c., in addition to transfering money to other banks in Nigeria.

How to Transfer Money From Zenith Bank (Without ATM) By Using Mobile Banking
Launch the Zenith Bank Mobile App.
Tap the Menu button.
On the top left corner after launching the Mobile App, you'll find the menu button.
Select send money.
Input the recipient's account details.
You will have to type in the recipient's account number and select his bank name.
Input you confirmation PIN or token.
Zenith Bank Mobile App Transfer Limit
Also, note that you have a threshold of ₦500,000 per day while using the Mobile App. However, if you a token you transfer limit increases to ₦3,000,000 per day.

Merits of Online and Mobile Banking
Ability to request and view statement of account.
Higher threshold. Able to transfer a maximum of ₦1m. And ₦3m with the use of a token
You can check your account balance, number, BVN number without paying ₦15 charge.

3. Zenith Bank Transfer (USSD) Code [*966#]

This may be the last method on this list, but certainly not the least. It is the most famous means to transfer money from Zenith Bank account without an ATM. And you do not require the internet to do so.
Most risk adverse person choose the method over the other ones mentioned earlier because all you simply have to do is dial *966# USSD money transfer code.
Some are unaware of the other methods and even when they do hear about it, they are quick to dismiss the option. This could be due to the opinion widely disseminated with no discernible source.
Zenith Bank USSD Code Transfer Limit
This could have easily been the best method of transfer if it wasn't so ridiculously limited. With the USSD Code (*966#) method you have a transfer limit of ₦20,000 per transaction. And a daily limit of ₦100,000.
In contrast, if you have a Zenith Bank Token device you can transfer up to ₦3,000,000 when using the *966# USSD Code option.
How to transfer money using USSD Code (*966#)
In order to transfer money usingg a USSD Code you need to register for this service by creating a Zenith Bank transaction PIN.

How to Register or Create Zenith Bank Pin
Dial *966*00#.
Select "Create PIN."
Once you dial the USSD code above the second option on the prompt is "Create PIN."
Input the last four digit of your ATM Card.
After typing in the last four digits of you debit card, you'll be prompted to create a 4 digit PIN
Create a 4 digits PIN.
Insert your preferred PIN. It is best to used randomized numbers.
Confirm your PIN.
Ensure you confirm the 4 digit PIN. If this is successful you will receive a message that says, "Retrieving your balance." After which, you'll receive an SMS with stating the balance in your account(s).

How to Transfer Money From Zenith Bank Without ATM Card (*966# USSD Code)
Now that you have created a Zenith Bank transfer PIN, you can proceed with your transfer. Here is how to transfer money using USSD Code;
Dial *966#
Select "Transfers"
Select the recipient's Bank Name
Input the recipient's Account Number
Type amount
Input the last six digits of you ATM card
Confirm transaction
Or
Use Zenith Bank Transfer Code
The second method to transfer money from zenith bank while using a phone is;
Dial *966*Amount*Account Number#
The second method of using the USSD code to transfer money from Zenith Bank is to dial *966*Amount*Account Number#. For example, I want to transfer the sum of ₦20,000 to this account number 0111111111, then I'll dial *966*20000*0111111111#
Select the recipient's Bank Name
Input your confirmation or the last 6 digits of your ATM card
Like Internet and Mobile Banking, you'll be charged ₦52.5K for each transaction. Corporate account owners and people who transfer extremely large sum are charged differently.

How to Create or Open an Account on Zenith Bank Using the USSD
Creating an account in most Nigerian has become extremely easy, unlike some years back.
To create an account with Zenith Bank dial *966*0# and follow the onscreen prompts.
When you're done with the USSD process you'll an SMS stating your account number. However, you still have to be physically present in a branch closest to you for verification and to complete the account creation process.

How to Check Zenith Bank Account Balance
Simply dial *966# on your mobile phone, then select option 3 which should say "check balance." That is just how easy it is to check your Zenith Bank account balance.
You will be charged ₦15 for this service.
If you do not want to be charged ₦15 each time you check your balance, you can use the Internet Banking or Mobile Banking App option.
Above all, you don't need to request or click any button to check you account balance while using Online or Mobile Banking option. For as soon as you Login, your account balance as well as your number are displayed in large fonts.

Merits of USSD Code Banking
It is lightning fast.
Easy to understand.
Resource conservative. It doesn't require any internet connection.

The Bottom Line
We have exhaustively disserted the various methods to transfer money from Zenith Bank without ATM. These methods may have some similarities and peculiarities.
Still and all, each has its own risks and add benefits. While the use of USSD code seem to be the fast, simplest, most secured and conservative method. It has its drawbacks in the limited amount one can transfer per transaction and per day.
On the other hand, Internet/Online seem to be the option with the best threshold. Although it has its own caveat, it's more flexible and the most feature rich in comparison with the USSD code option.
Finally, Mobile Banking seem to have the best of both worlds, but it all depends on the specific needs of a user. Not everyone makes a transfer of over a million naira in a given.
My advice therefore is that you should evaluate your needs before choosing to use any method. It is difficult to say one method is better than the other.

Frequently Asked Questions
A Zenith Bank to device costs N3,500 and can be purchased in the Zenith Bank branch nearest to you.
A Bank token device adds an extra layer of security to your transactions by encrypting the process. Unlike when you use a contant registered PIN that can be compromised by hackers.
Dial *966*Amount*Mobile Number#

For example, dial *966*200*08011112222#.You will NOT be charged for buying airtime.
Dial *966*BVN#

Then insert your BVN to update your Bank Verification Number. You must use the number associated with your Zenith Bank account. That is the number you used to open your Zenith Bank account.
Dial *966*60# and select option 6.
Dial *966*60# and select Cardless Withdrawal, then follow the prompt.
To transfer money from Zenith bank to a bank that isn't in Nigeria, you'll have to open a domiciliary account.

You can do this with your naira savings or current account or use Western Union. However, there is no option to use MoneyGram because Zenith Bank has discontinued the use of MoneyGram for transfers.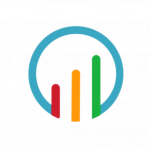 Zerofy Editorial is a team of writers determined to provide evergreen content to millions of readers worldwide.