What is an Unlock Chip for iPhone and when do you need it? To answer those questions I will give you some contexts. You insert a SIM into your newly shipped iPhone and it says "Invalid SIM" or "SIM not supported."
But it was a supposedly "unlocked" iPhone on Amazon, eBay or whichever online store you bought it from. That was how the seller described it to say the least.
In view of the foregoing, if you want a less expensive method to unlock your iPhone, you would need an unlock chip.
That said, there are measures you could take to prevent the occurance of an ugly scenario where you ship a phone that is locked to a specific carrier. I shared some really helpful tips on how to ensure you ship an unlocked iPhone, you should check it out.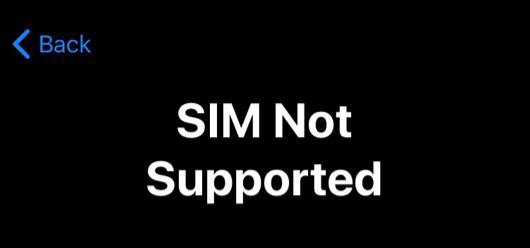 In this article, I will give a detailed information about these unlock chips, the different types of chips that currently exist and my favourite of them all. While how to unlock an iPhone with a chip is a sequel to this post.
However, these chips are often called Turbo SIM cards. And you can temporary fix the "Invalid SIM" or "SIM not supported" issue by using an unlock chip.
There are several tools on the internet that can help you figure out the carrier in which the phone is locked. You would need this information if you want to unlock the phone using an unlock chip.
What Is a Turbo SIM?
A Turbo SIM card, also known as Unlock Chip, is an ultra-thin chip that is wrapped around a normal mobile telephone SIM card in order to modify its operation.
It was originally created in order to turn a single SIM phone into a dual SIM phone. Examples of the early models include China3GPP, HyperCard, MagicSim and StealthSim. It was an amazing invention for phone users back then, but it wasn't widely accepted. I guess the technology was far ahead of its time.
How an Unlock Chip Works
The SIM uses a small microcontroller to block the traffic between the phone and the original SIM card, and then alter this traffic. This is done based on a series of coding on the microcontroller.
Today, the Turbo SIMs are used to mimic the IMSI number and authentication key (Ki) supplied by the SIM card to the network. This allows phones locked to use a particular network to work on other networks.
For instance, in order for an iPhone locked to Verizon network to work with T-mobile and other foreign networks, the chip mimics the IMSI number and authentication key (Ki) of Verizon. To enjoy a seamlessly smooth operation, your desired network needs to be compatible with the Turbo SIM.
At the onset of turbo SIMs as chip unlocks for iPhone, it seemed like it had "limited frequencies," because majority of the SIM interposers didn't support 128k sims. Things are quite different now, the turbo SIMs work better in most capacities.
Chip unlock works with the iPhone 6, iPhone 7, iPhone 8, iPhone X, iPhone XS, iPhone XR, iPhone 11 and the iPhone 11 Pro. Majority of the chip unlocks are compatible with the latest iOS 13.3, as well as previous versions. If you need a cheap alternative to factory unlock, then the chip unlock for iPhones might just be what you need.
Types of Turbo SIM
There are different types of turbo SIMs based on their manufacturers.
R-SIM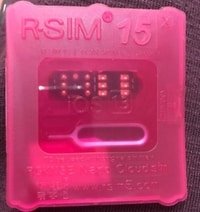 The R-SIM is one of the common chip unlocks for iPhones. Like every other SIM interposer it can unlock an iPhone that has been locked to one carrier.
Since 2015 new versions are released each year; R-SIM 10, R-SIM 11, R-SIM 12, R-SIM 13, R-SIM 14. The R-SIM 15 is the most recent version for 2020.
It contains a small circuit that stays on top of your regular SIM inside your iPhone which allows a network locked phone to work with other SIMs.
HEICARD SIM
This is one of the most effective unlock chip for iPhones. It is at times referred to as HeiSIM. The Heicard SIM uses the original Cato, only 0.22 mm thickness, smooth plug, uA-level power consumption to achieve very low power consumption.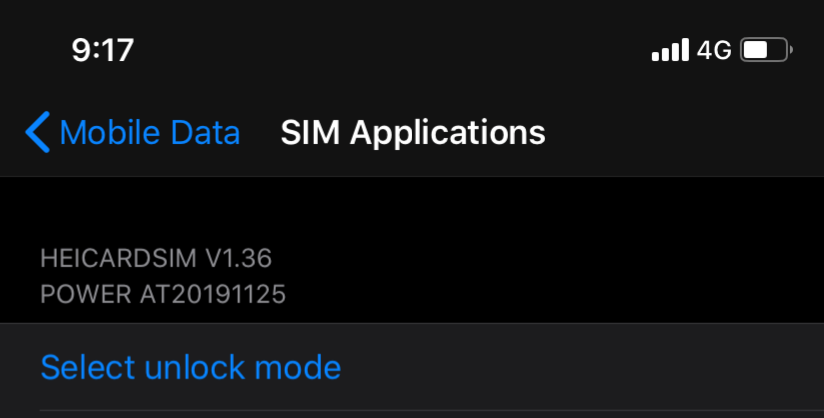 Heicard SIM supports firmware upgrades for iOS, and helps to unlock a variety of versions of the iPhone. The latest version of the Heicard SIM is v1.36, and it supports all iOS 13 versions, up-to the latest version 13.3. It supports Qualcomm, Intel and Baseband iPhones. The Heicard SIM chip unlock works better with 4G SIMs as it is more stable.
GEVEY SIM
A Gevey SIM is one of the oldest chips used to unlock an iPhone. But this isn't effective anymore, so the older doesn't always mean the better. It was primarily used for iPhone 3 and 4.
It requires the user to make an emergency call to 112, for it to connect after every baseband reboot. Fortunately, it no longer require an emergency call after a reboot in the recent versions of Gevey SIM. It is advisable to buy it from a recommended seller.
GPP SIM
GPP is another method to unlock an iPhone, by cloaking a mobile SIM with a chip while inserting it into the SIM tray. It tries to replicate the SIM ICCID, which is the identity of a specific career.
You can successfully unlock your iPhone that is locked to a specific carrier by using the GPP chip unlock. It helps to bypass the carrier restrictions and can be used on local networks. When you use a GPP chip, you may have to contact the manufacturers when you upgrade your iOS versions as it may no longer be working.
Disadvantages of Chip Unlocked iPhone
Why can't I see the names of saved contacts on my iPhone? Well, when you receive calls on chip unlocked iPhones, you wouldn't see names of saved numbers if the country codes are not saved. For example, you would have to add +63 as a prefix when saving a number from the Philippines, +1 when saving a contact from the United States, and +44 when saving a number from the UK.
This is one disadvantage of using a chip unlocked iPhone. Also, when saving Ghanaian numbers don't forget to include +233, for Nigerian numbers +234, and for Indian contacts +91 should be included. Hence, if you want to see the names of your saved contacts, always strive to include their country codes.
Will the unlock chip for my iPhone still work if I upgrade my phone? Yes and no. When you are using chip unlock for your iPhone, you have to confirm if the chip is working smoothly for the new iOS before you upgrade your phone.
Major iOS upgrades are announced yearly during the Apple Worldwide Developers Conference (WWDC), and are usually made available for downloads on the month of September every year. You want to ensure the chip works for the new release before you upgrade, if not the phone would return to its locked state.
Another disadvantage of chip unlocked iphone is for R-SIM chips, you would have to buy a new R-SIM after a major upgrade. This is because new chips are made to suit the iOS upgrades every year. While for Heicard SIMs, updates are made available for the SIMs.
For some chip unlocks, you cannot dial commonly used USSD codes, especially if the iPhone was previously locked to Verizon. Verizon has always had this disadvantage with unlock chips. This is because of the way unlocked Verizon iPhones work with unlock chips, but you can definitely find a way around it.
Dos and Don'ts
You should not use two turbo SIMs at the same time.
Fix the turbo SIM along with your SIM carefully into the SIM tray.
Make sure you don't change the unlock chip at will, or try just any SIM with it. Seek technical help when you need to.
Avoid factory resets.
Do not swap your SIM to another, unless the turbo SIM supports it.
The chip should be configured with the code that comes with it.
The Reasons Why Some Used iPhones Are Sold Carrier Locked
The phone may still be under contract, which means it has not been fully paid off. So, the vendor could sell the phone as it still looks new and report to the carrier that it has been stolen in order not to complete the financial obligation. If a buyer is not careful, the phone could even be sold to him/her as factory unlocked.
When the phone is reported stolen to the carrier, it is then blacklisted. You could check a blacklist status on GSMA. When it is blacklisted, the IMEI is tainted. It would be difficult to apply for unlock from various online services, so chip unlock would be the only available option.
Unlock chips are supported by all carrier-locked iPhones running iOS 13.3 or lower iOS version.
Below are iPhone models you can use unlock chips for:
iPhone 11, iPhone 11 Pro & iPhone 11 Pro Max
iPhone XS, iPhone XS Max & iPhone XR
iPhone X, iPhone 8 Plus & iPhone 8
iPhone 7 Plus & iPhone 7
iPhone 6s, iPhone 6s Plus, iPhone 6 & iPhone 6 Plus
iPhone 5, iPhone 5c, iPhone 5s & iPhone SE
Additionally, after setting up an unlock chip for your iPhone, the chip should remain in your phone. If you do a factory reset, it would delete all chip settings. Thereupon, you may need an expert to set it up for you again.
Also note that chip unlock is not used to bypass an iPhone that has its iCloud locked. If you have a phone that has its iCloud locked, my advice is you should hand it over to the owner. 🙂
Final Note
During the course of this article, I tested a Heicard unlock chip for iPhone XR locked to T-mobile and an iPhone 11 locked to Cricket network. It worked seamlessly. I also tested the mobile hotspot toggle and it worked fine. Unlock chips have proven to be an alternative method for unlocking iPhones. A cheap one with a few tradeoffs.
A chip unlocked iPhone is one that uses a SIM interposer (Turbo SIM) in order to work with different network carriers. It is quite different from a factory unlocked iPhone. There are several SIM interposers that work with a variety of iPhones.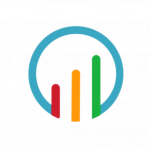 Zerofy Editorial is a team of writers determined to provide evergreen content to millions of readers worldwide.